When hearing the word "Africa" most people picture vast plains full of browsing antelopes, majestic golden African sunrises and sunsets, elephants crossing the river at dusk and lions or hyenas calling in the dark. Books about Africa also convey a real sense of what it is like to be there. "Africa gets under your skin" they write. And it certainly does.
Wildlife documentaries you see on television also give you an idea of how Africa is and what animals' lives are like. But going on an African safari is so much more! Here are some reasons why you should not hesitate and book a safari for your next holiday!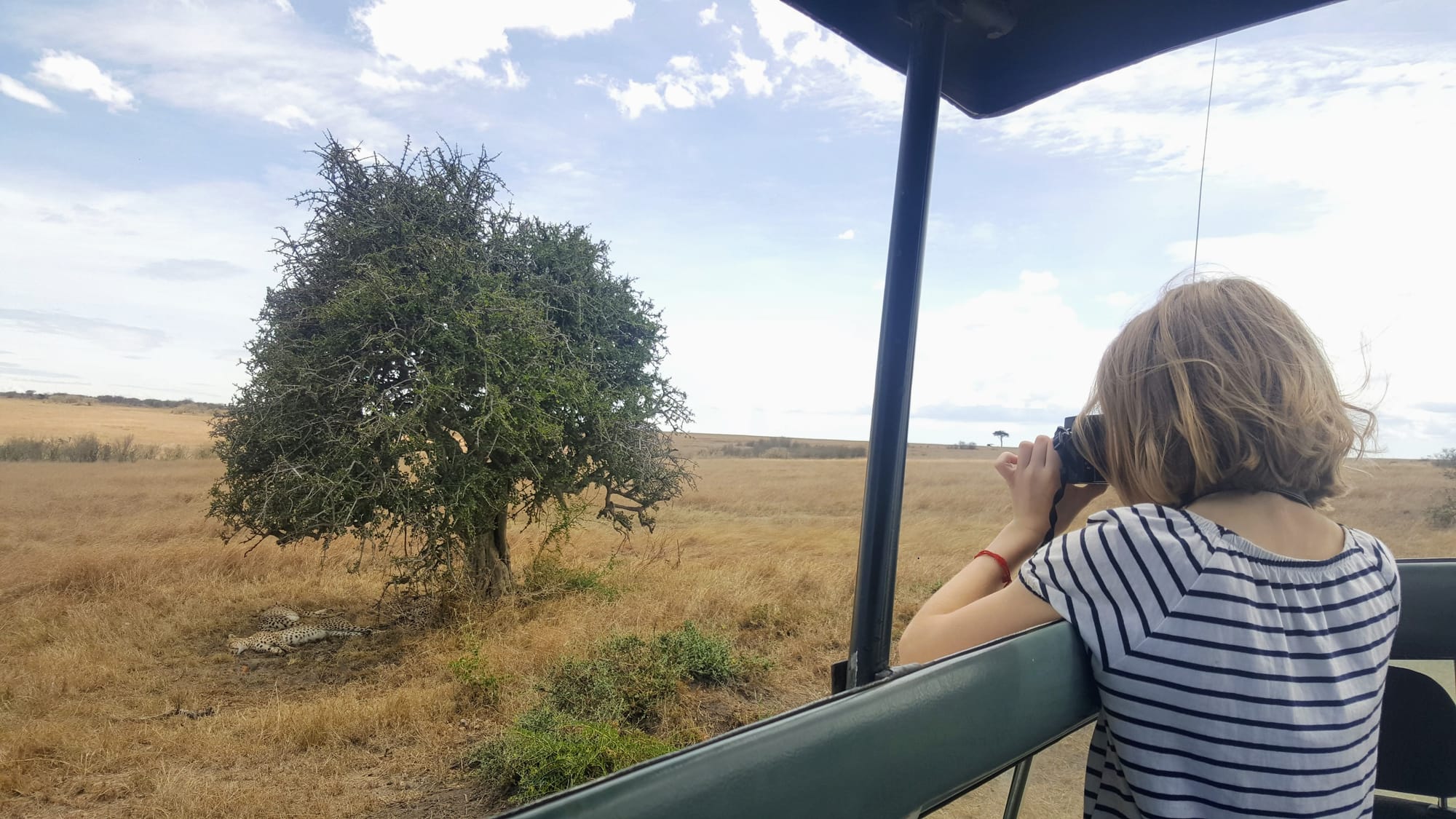 1/ It is great for everyone
I have been on safari as a solo traveller, then later on with my parents, and now I enjoy them with my husband. I have friends that go on safari together or with their children as it also makes for a fantastic family holiday. Most lodges will cater for everyone and offer various types of accommodation such as kids-friendly family chalets, shared dormitories, luxury honeymoon suites, shared tents, private rooms etc.
You may choose to have some alone time or meet new people. Lodges usually have open safari vehicles that will accommodate up to 6 or 9 people. If you have particular interests you can also book a private safari, a favourite option for photographers, honeymoon couples, families or anyone who wants a private experience. Most lodges will give you that option but always think of checking out the local guides in the area as they will offer excellent services at a much lower price.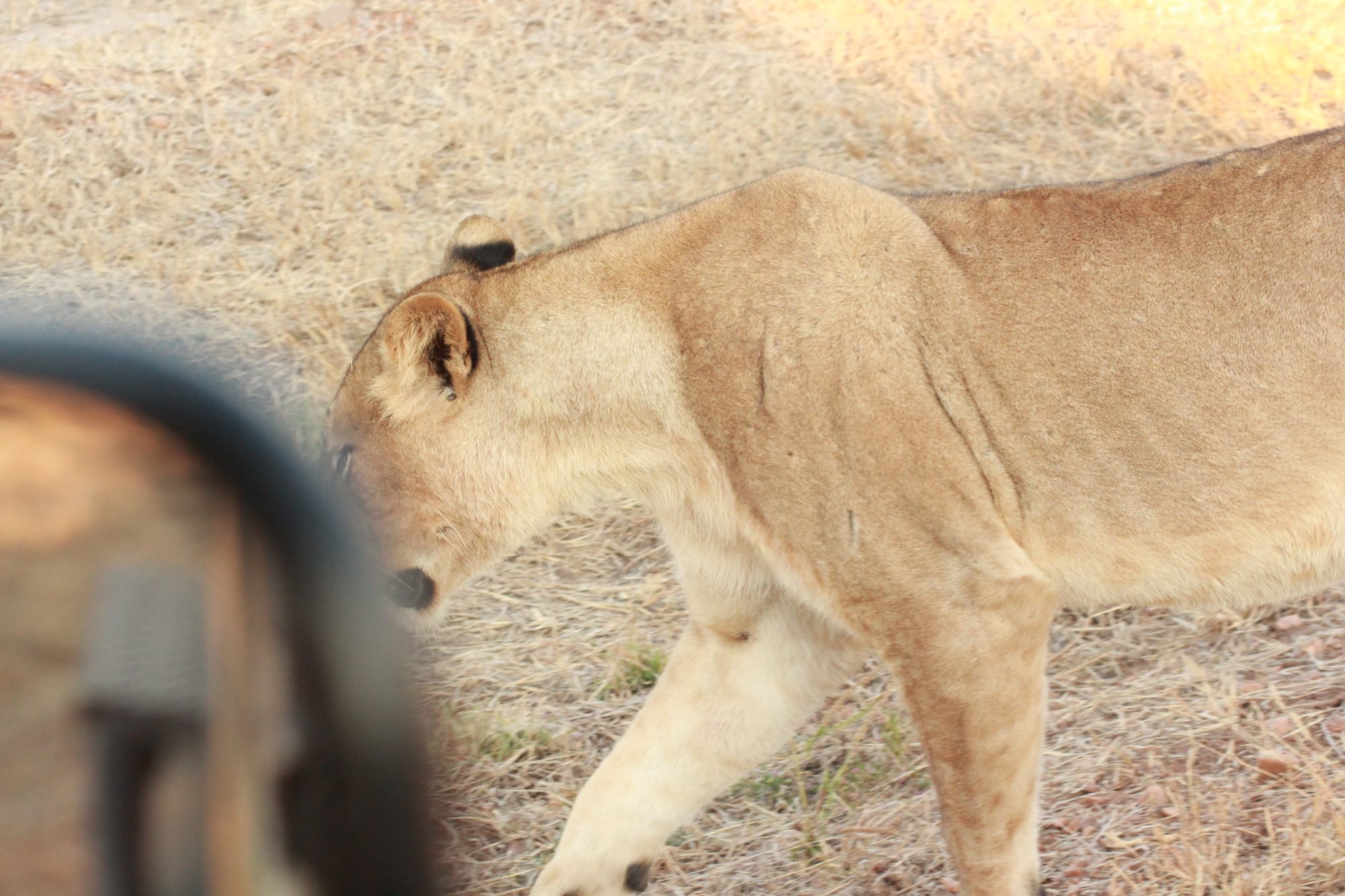 2/ You truly are on an adventure
If you have seen the movie Jurassic Park then you would get an idea as to what I mean here. When entering a National Park, you truly feel like you are entering a different world! You never know what animal you may find around this corner or behind that bush! It is a mysterious place full of surprises. You might stumble upon a leopard with a kill, an elephant family, a lion mother moving her young cubs, or even a pangolin, who knows!
Here in the wild human rules don't apply. Animals have right of way and if you weren't safely seated in your car you would be in danger, literally. Luckily of course you are always safe when in a safari car since animals see your car as a solid object and they are usually so used to the vehicles they will look right through you, sometimes even lying down right against the door in the shade! Your guide will give you a safety briefing before you go out on your activity.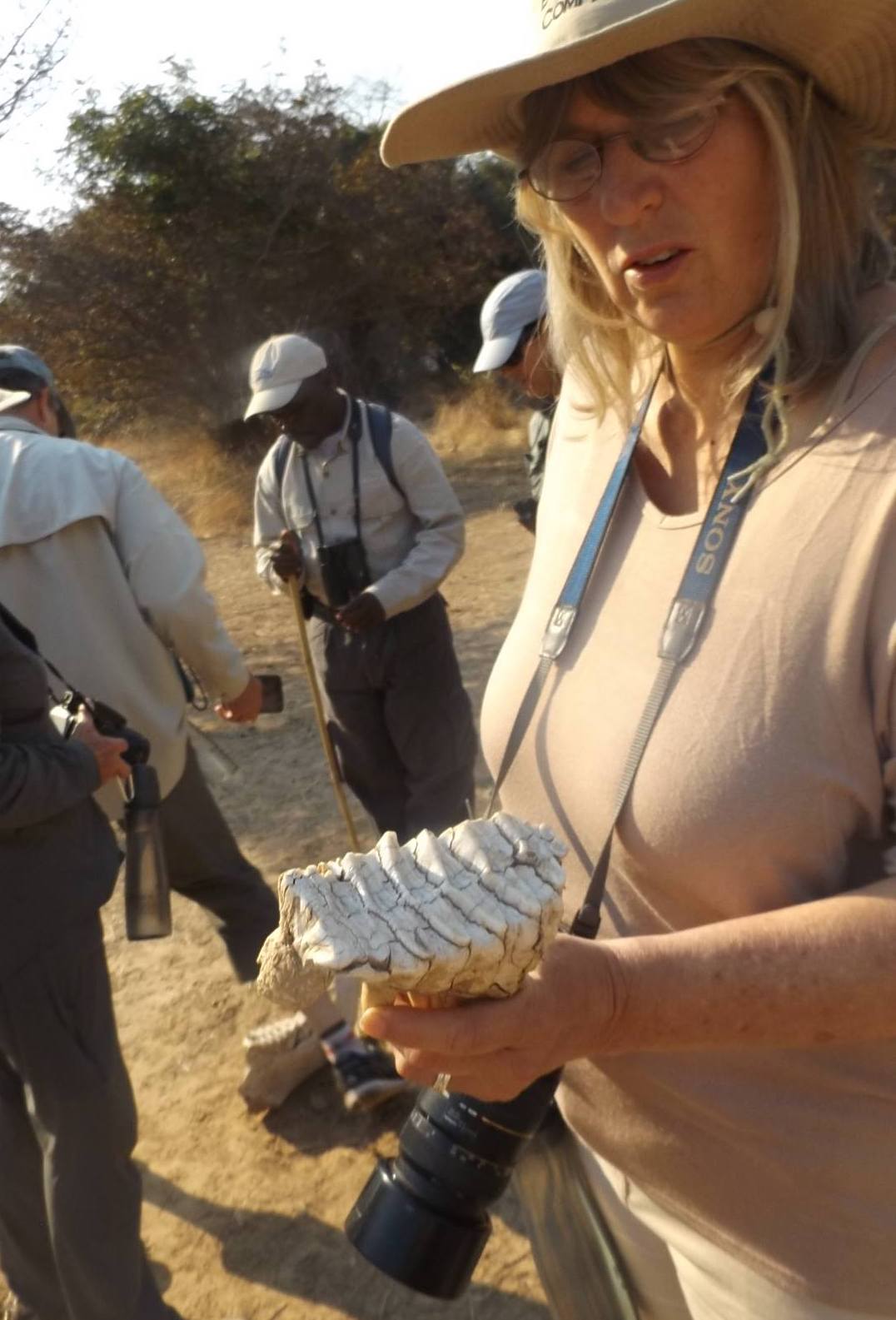 3/ You get a variety of experiences
When you book an African safari holiday you may not know what to expect. Most lodges or camps will offer you two game drives, one in the morning, one in the afternoon and, depending on where you go, you will also have a night safari. These activities are an excellent way to get out in the wilderness and see the variety of wildlife and different animals behaviour throughout the day.
In some parks such as South Luangwa National Park, Zambia, for example, you can do walking safaris, which are a perfect way to experience the "bush" in a more intimate way. You are on foot, with an armed scout and your guide, and get to see animals at eye level. You can smell the unique odours around you and you get to hear the animals without the disturbance of a car engine.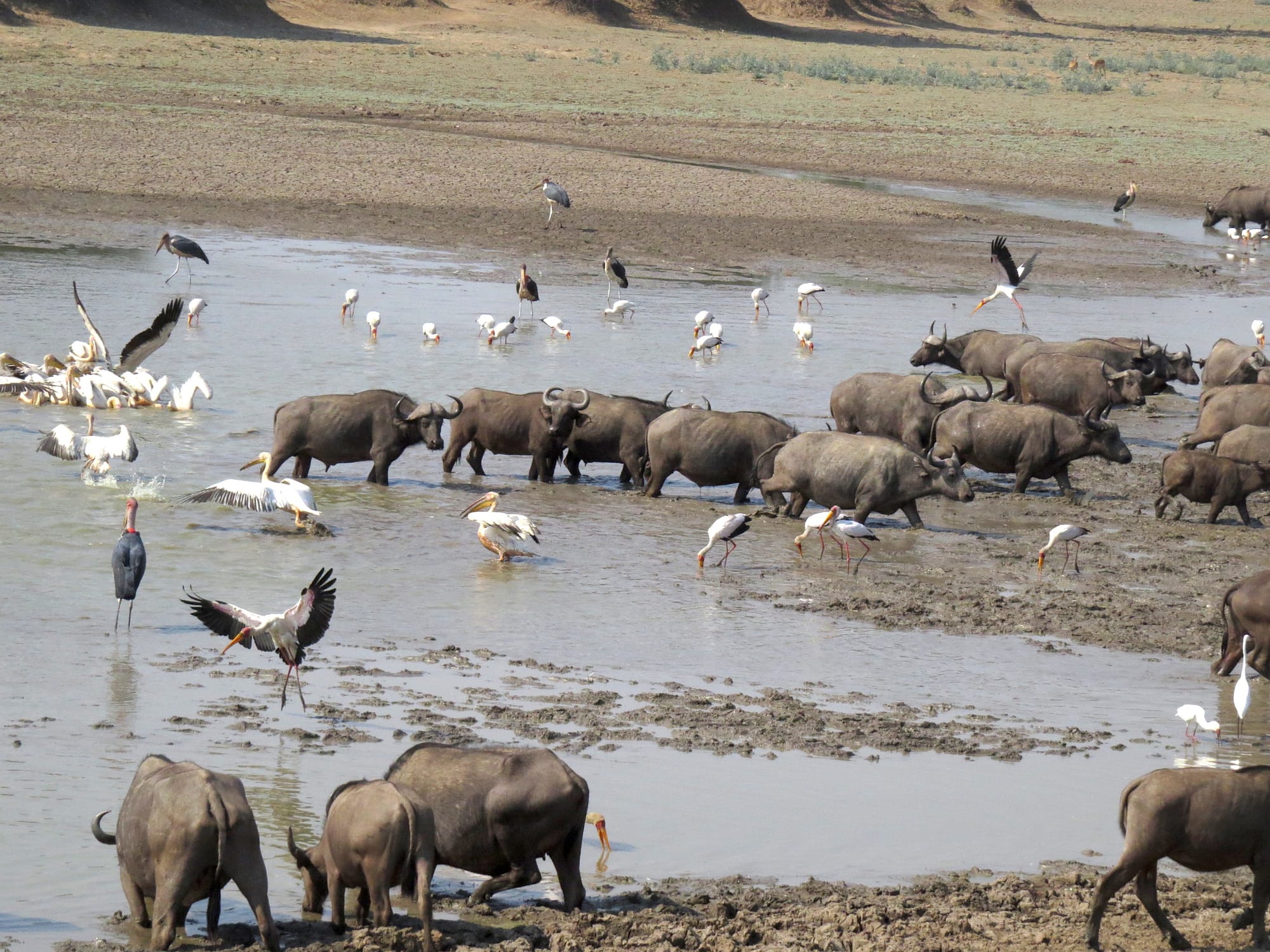 4/ You can see many animals
One of the best things about going on a safari is that, if you stay for a short period of time, say between 2 to 7 days, you will still get to see many animals, and probably all of the animals on your wish list.
The main animals people usually want to see are of course lions, elephants, rhinos, leopards, buffalos, cheetahs, wild dogs and giraffes. Birders will have a different list. Do your research to know which place to go to see what animals. For instance, rhino are extinct in most place but some parks including North Luangwa National Park still have a few. Cheetah are found in open plains and in Kafue National Park but not in overly bushy areas such as Luangwa.
Safaris are also great for extended stays. You can either visit different areas to see as many animals as possible, or can stay in one park or camp and really get to know the animals and follow their "stories" for that period of time.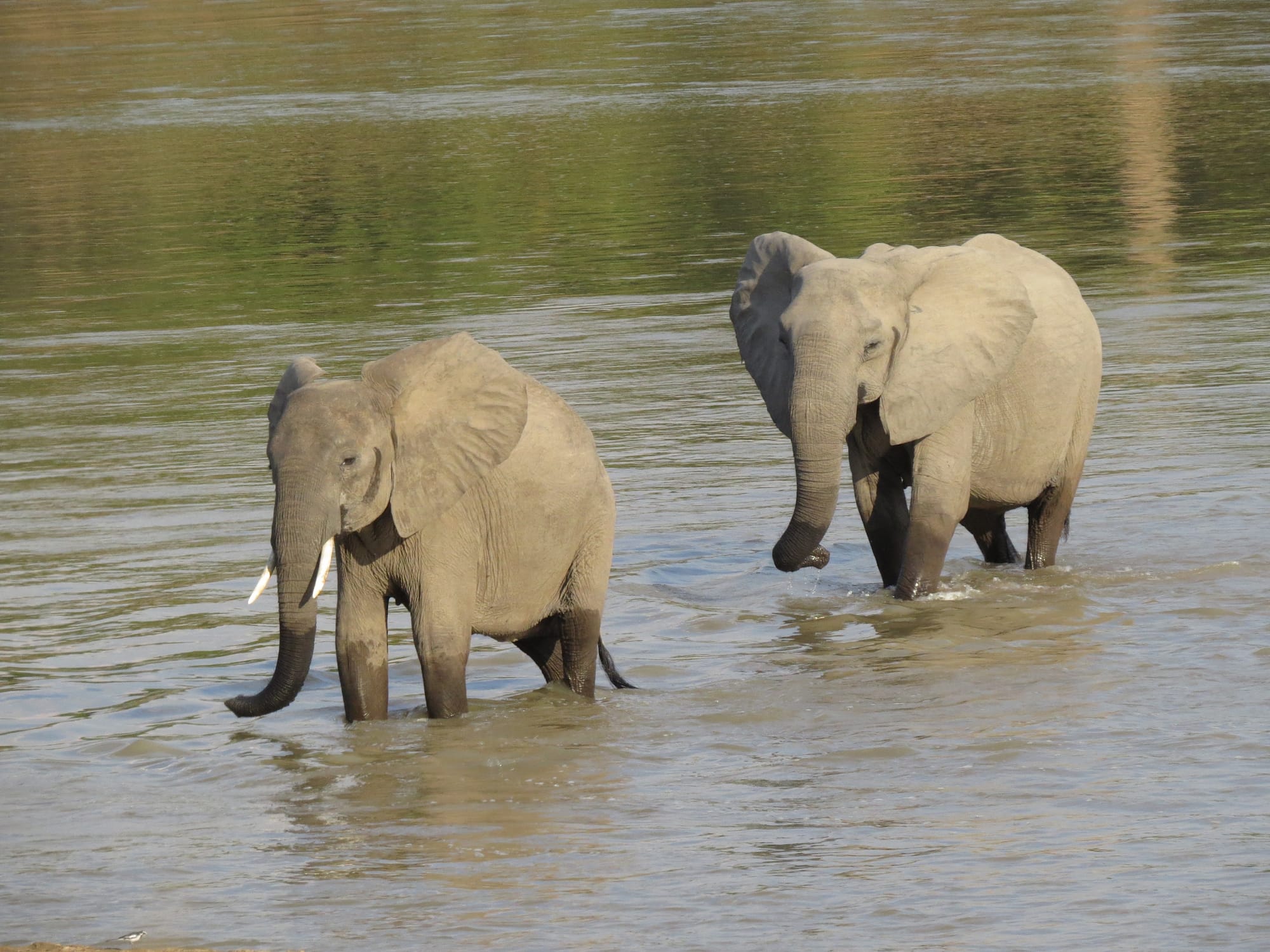 5/ These animals are wild, and free
You actually get to observe animals in the wild, not in a zoo or enclosures and that alone is priceless. Choosing a safari in a National Park where animals' behaviour is not affected by humans is your best bet. You will find most animals are used to safari vehicles snd tend to be very relaxed yet are able to live normally.
Avoid game management areas where animals have been imported and are not native to the area. While they will still exhibit natural behaviour, you really only get an idea of what animals are like when they are born and grow up in their natural home.
Also, too many people are interested in touching wild animals. There are many "orphanages" and "lion walks" or "cheetah walks" on offer. However do your homework before you visit such places. Remember that you will not be going on safari there, but will be impacting these animals lives, for your own benefit, not theirs.
Please note that lion cannot be rehabilitated in the wild. It has never happened because these predators are not able to adapt quickly enough in a new habitat they didn't grow up in. As a result they cannot find water or food and end up starving or get taken down by rivals or other predators. The few lions "releases" that have been done in the past have not been very successful, with these animals ending up shot dead after they injured people for example.
It is important to realise that lion petting centers that offer you to touch, feed baby lions and walk with lions are simply intent on making money. When lions get too big and dangerous to handle, where do you think they go? Most operators will tell you they are releasing the animals in a bigger enclosure somewhere. But think of how much money someone would need to spend to feed fully grown lions that cannot be wild again. And if they are breeding new cubs every year for people to pet how many lions would they have to feed and care for in ten years time? What they won't tell you is that they are sending these animals to canned hunting farms, usually in South Africa, where lions are drugged and then shot by hunters for profit.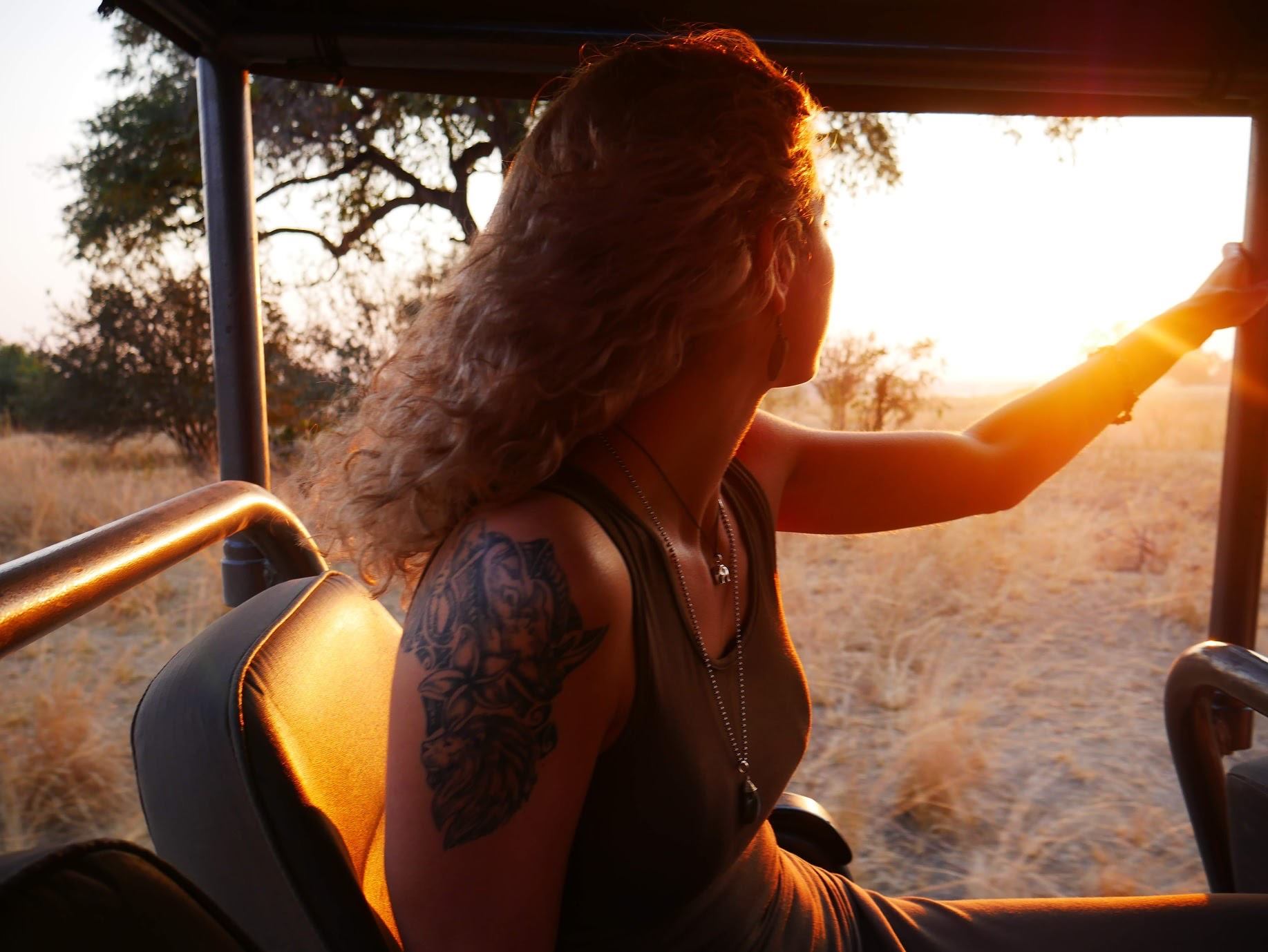 6/ You learn more about yourself
If you have never been on a safari then your first trip will likely push you outside of your boundaries. This is a brand new experience! We all crave novelty, and while it can be scary, it is a great way to get to know more about who you are.
You might discover a new passion for animals, for photography, for birding or even for trees. You will also learn about another country, its culture and natural heritage, all of which will open your mind and heart even more.
Also, when you are so intent on spotting animals, during game drives for example, nothing else matters in that very moment. It brings you back home to living fully in the present. You will find that all your worries will dissipate. You will relish the soothing feeling of having nothing else to do but to watch wild animals go about their lives. You will gain a new perspective on everything around you.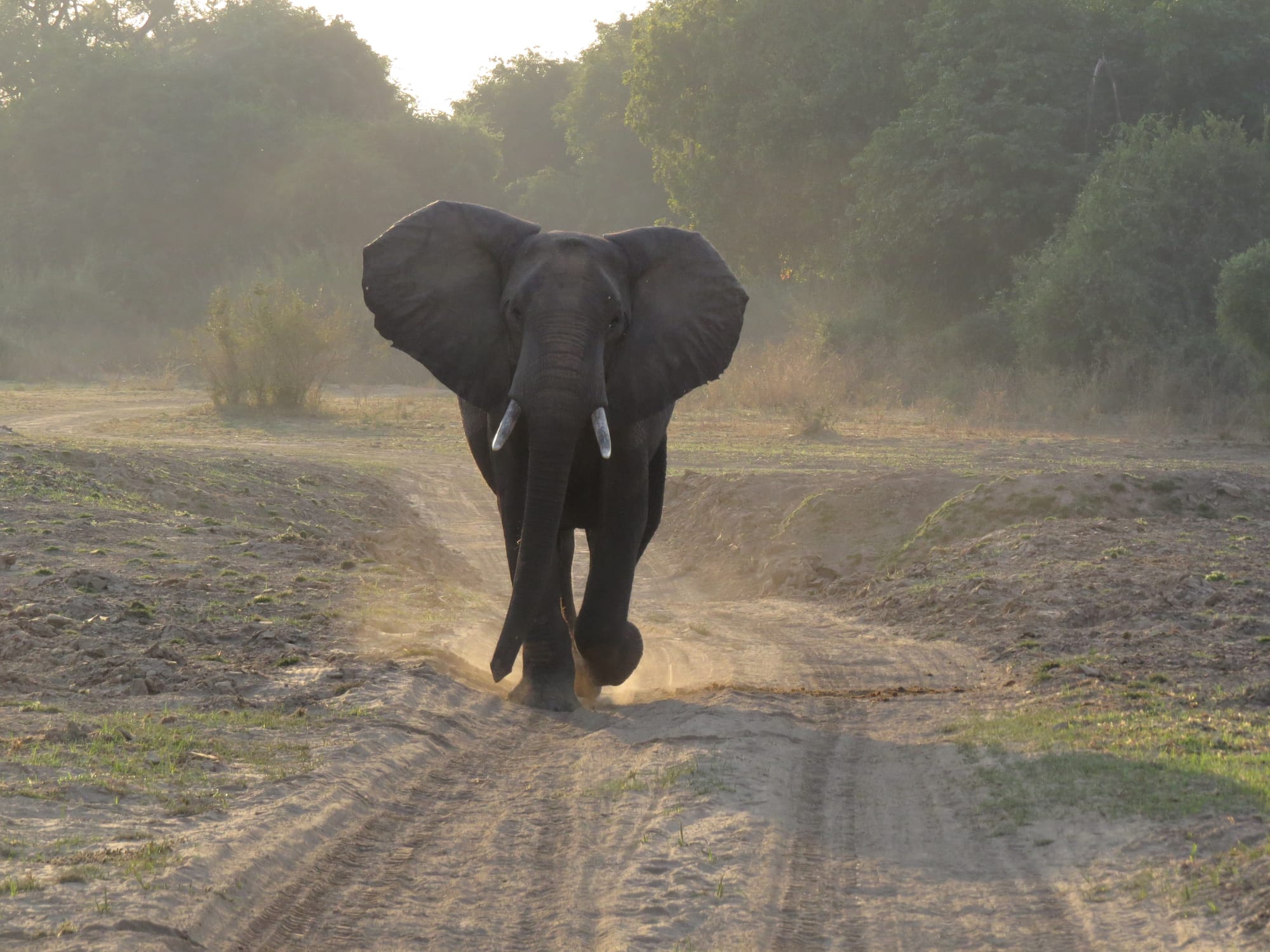 7/ You make memories of a lifetime
Today most of us have phones that can take incredible pictures of the animals you will have seen. You can then create a slideshow or album to share your experience with your friends and family back home. And these moments will stay with you forever.
You will also most likely have fond memories of the time spent with your local guide, who would have shared his knowledge, stories of the bush and stories of his life and family with you. You will have made new friends with other guests and travellers with whom you will now always have something in common.
It will also make you realise how lucky and blessed we are today to still be able to see those animals in the wild!
---
Article written by Luangwa Wildlife Magazine editor-in-chief and wildlife journalist Mahina Allkemya Zulu. Pictures taken by Kelvin Zulu, Luangwa Wildlife Magazine photographer and expert safari guide, and courtesy of Geraldine Morelli (Wild&Free). Contributions (articles and/or pictures) are welcome and can be sent to info@luangwawildlife.com. For advertising enquiries, email us at advertising@luangwawildlife.com.