Going on safari is an adventure and a brand new experience for most people. You may think you are prepared, but the thing is, you will most likely have some "unexpected" turn of events!
Check out Whatever you do, don't run, a hilarious collection of essays written by Peter AlLison, who used to work as a safari guide in Botswana.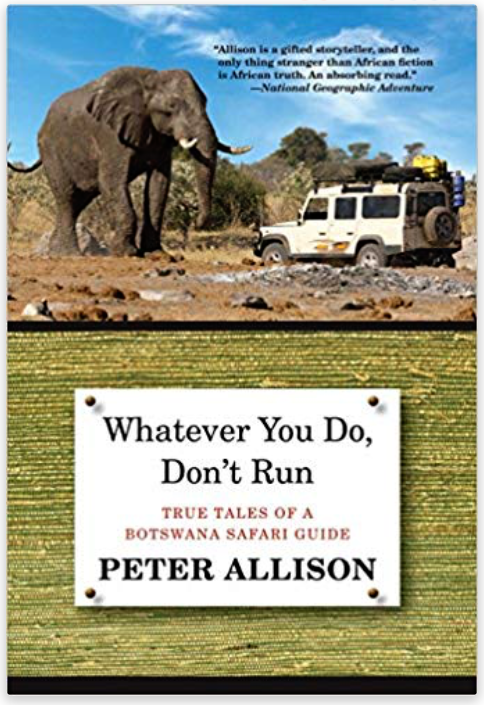 Based on the Botswana famous motto: "only food runs!", this book will enchant you with its extremely funny and varied anecdotes of what life is like in the African wilderness. Peter Allison's tales include stories of how he confronted the world's fiercest terrain of wild animals and, most challenging of all, managed herds of gaping tourists.
Peter had a hard life indeed! Imagine dealing with tourists that were more aggressive than lions, retrieving a lost guest who happened to be drunk, was found half-naked, and was a member of the British royal family, or having a Japanese tourist asking you to repeat your performance of being charged by a lion so he could videotape it!
He also had his tent torn out by baboons, was spied on by a hunting lioness and bumped into more than one elephant and so much more!
You will thoroughly enjoy Peter's witty sense of humour and concise writing style. This books makes such a great companion on the plane or during your trip as you will enjoy recounting these stories to other travellers with you!
---
On a more serious note, we also recommend checking out this amazing African Safari Journal and Field Guide by Mark W. Nolting.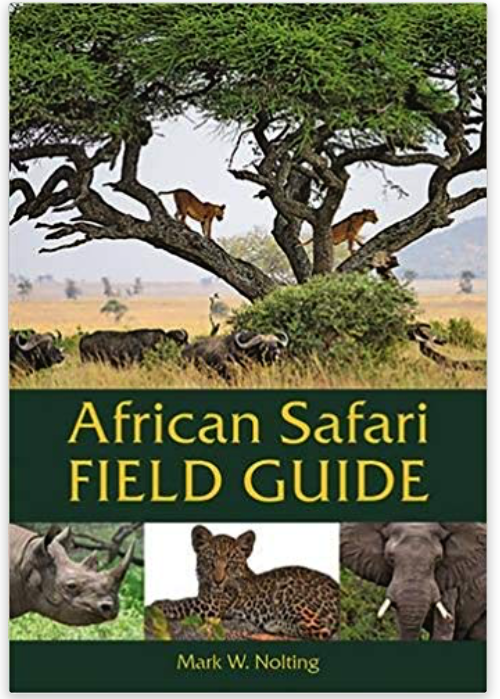 This guide has it all! It is a wildlife guide, a trip organiser, a phrase book, a safari diary, has a map directory and a wildlife checklist, all in one!
While it is not a complete guide to the Luangwa Valley, it comes in very handy if you are visiting several African countries.
The guide includes incredibly following valuable features such as 500 colour illustrations and detailed descriptions of mammals, reptiles, birds, insects and trees for easy identification and 60 colour maps that detail regions, countries and major wildlife reserves.
It also includes illustrations of Africa's vegetation zones, constellation maps of the Southern Hemisphere and a stargazers guide, as well as checklists of mammals and birds for recording sightings in reserves.
The second part of the book features words, phrases and animal names in Swahili, Tswana, Shona, Zulu and French, lists some Safari Tips and photography tips and has a glossary of safari terms.
You will also find a packing checklist, names of the various World Heritage sites, a resource directory, a suggested reading list and contact information for U.S. and Canadian Embassies and British High Commissions in Africa.
At the end of the guide, 30 blank journal pages have been added to allow you to record your personal experience.
This guides also makes a great gift to yourself, or for your family members or your children before going on safari!
---
Source: Amazon.com