The highlight of an African safari are of course, the "game drives", the time that you send in the wilderness or the "bush", sitting on a car, watching animals. Here is what you should know:
1/ You are in an open car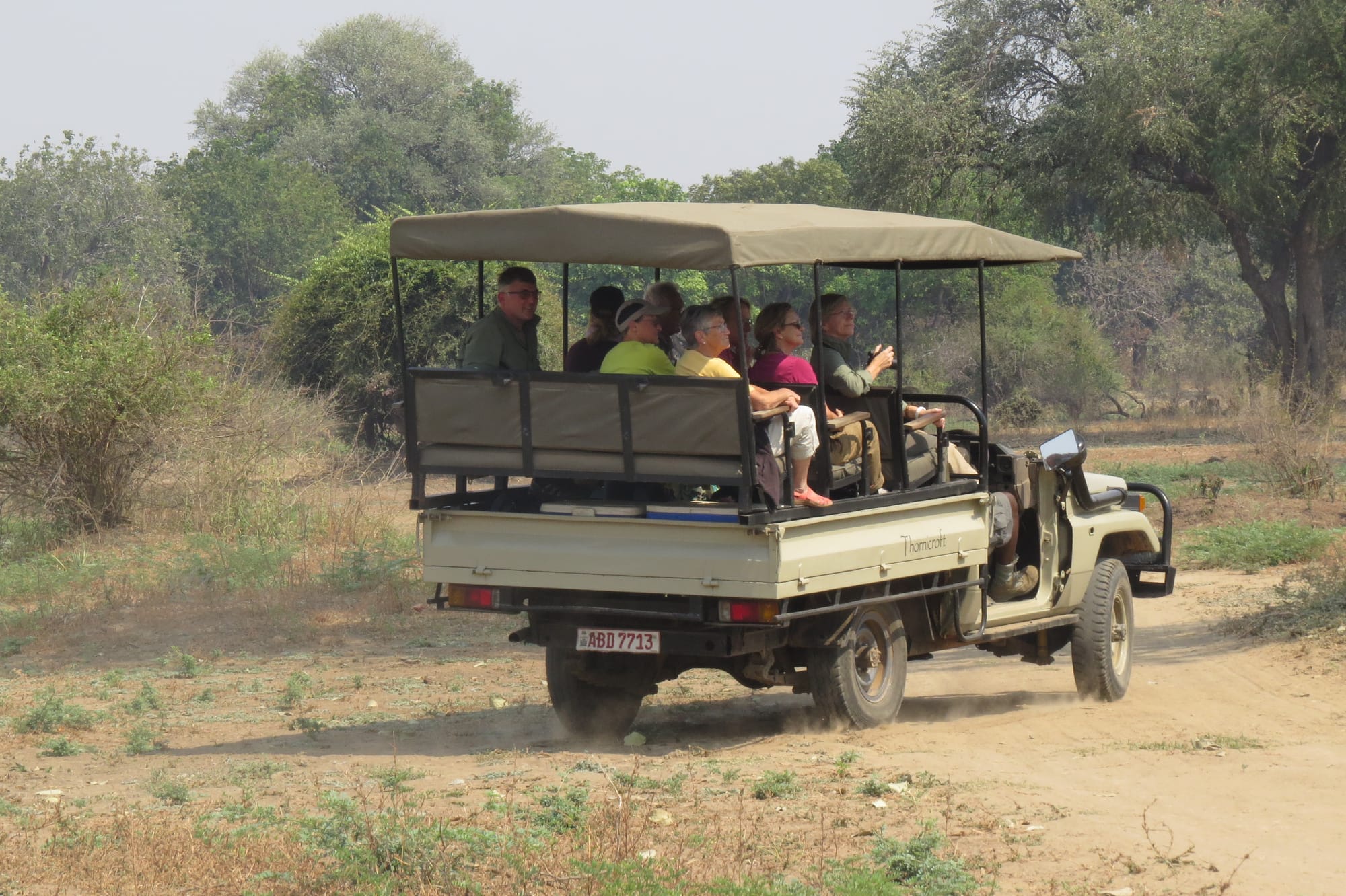 The first thing to know is that you will be in an open vehicle, most likely a Land Rover or Land Cruiser. This is great for game viewing as there are no windows and you get a 360 degree view of your surroundings. In some places like Kenya, open cars are not allowed. But in Luangwa they are, and they are very popular.
Some people even request the canopy to be removed in order to take better pictures but in the rainy season or in the hottest months it is strongly recommended that you keep the canopy on. Some companies only have cars with no roof, in which case make sure you have packed your sunscreen, a hat and wear a light long-sleeve shirt to protect you from the heat and sun.
Each vehicle will have water for you, so don't hesitate to ask for it! If it rains most lodges will provide raincoats but it is advised that you also pack your own. Check out our suggested packing list here.
2/ You have a guide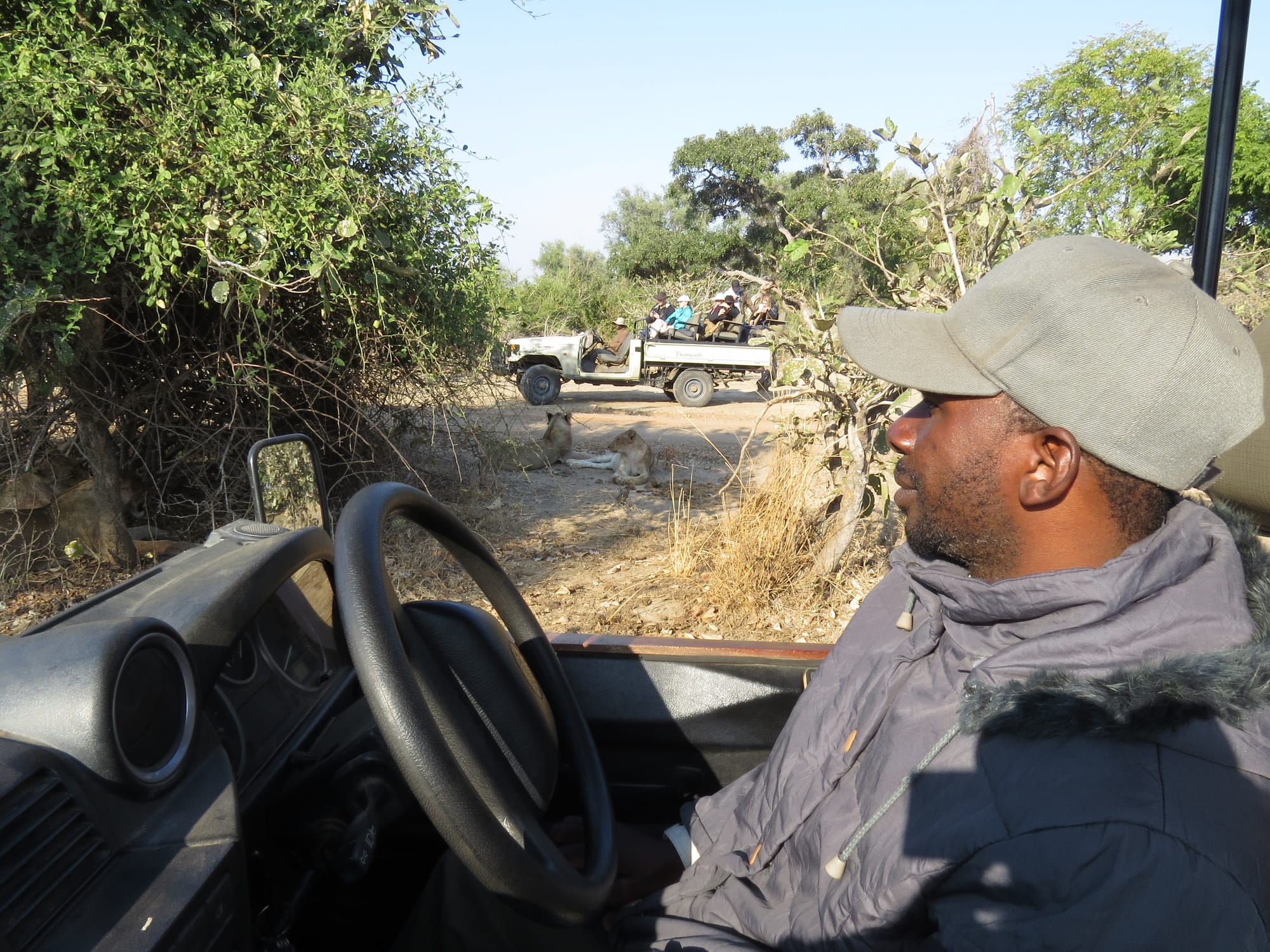 You will have a guide, usually a local who has been working in the industry for a long time and knows animals behaviour and the park very well. He is the only person allowed to drive a safari vehicle. Guides know what they are doing so if they tell you something that seems strange to you, listen to them. For example they may say "keep your arms or legs inside the car".
Since there are no windows you may think this as strange. But the guide may have spotted a pride of lions and knows if they see anything moving out of the car they may get nervous and would either run or could be dangerous.
In Zambia, guides are very warm, friendly and love answering questions. They will give you a briefing before you start off, to explain to you what to expect, what you might see, will give you some guidelines to respect and will ask you what your special interests are. During "night drives" a spotter also accompanies you. He will be shining a "spotlight" and will be the one finding nocturnal animals.
3/ You are not alone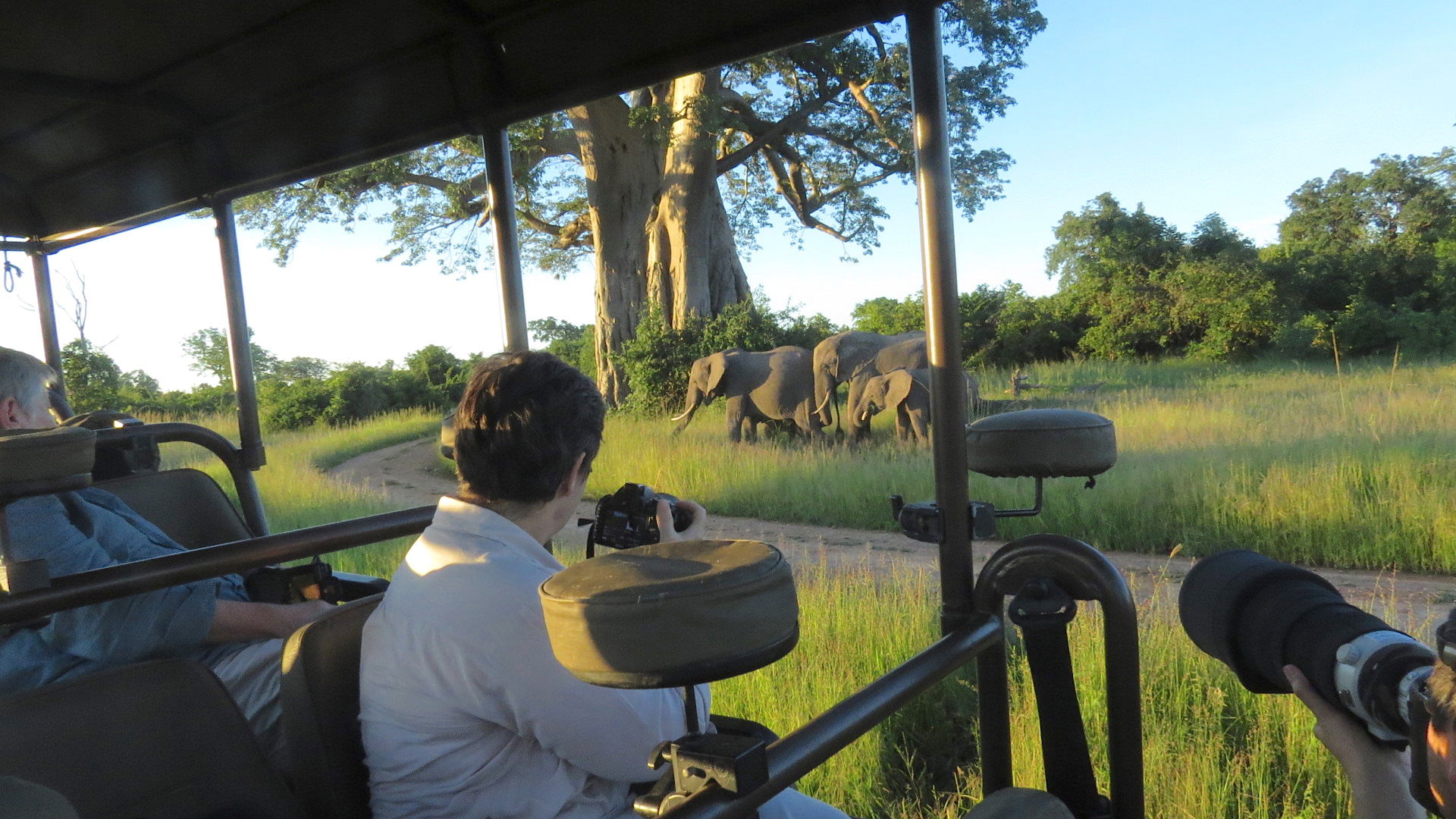 When you start your first drive you will most likely be joining other guests. Lodges may choose to put up to 6 or sometimes 9 people on a same car. This is a great way to meet new people, but it can sometimes be difficult especially when you travel with people of various nationalities. Here are some general rules to ensure everyone has the best time possible:
- Don't speak too much or too loudly. Other guests may be taking a video, they may not be able to hear the guide's comments or they may be disturbed by hearing a different language or equally annoyed at listening to you talking about your family situation back home when they are in Africa watching wild animals.
- Don't smoke. As a rule, it is forbidden to smoke in a moving, open vehicle as ash or your cigarette butt might start a bush fire, which is very dangerous to you and animals and very difficult to handle in a place where there are no firefighters nearby! In addition it may disturb other guests who are in the car with you. You will be able to stop on the way and can ask your guide where to smoke, and he will be collecting your butt once you are done.
- Don't stand up, move around brusquely or shout when seeing an animal. It is a human and normal reaction to get overjoyed when seeing a baby elephant cuddling its mother for example, or scream when lions tackle an antelope. However too much "oooh" and "aaah" and shouting can disturb the animal. Also, most animals see the vehicle as a solid compact object but if you stand up or move too much you will become visible and may scare it away or agitate it.
- Don't wear bright colours, but don't wear dark blue or black either! This is not too much of a problem especially if you are in a vehicle but bright colours cannot be worn on a walking safari for example as it stands out too much. White, bright green, bright orange shirts etc are not recommended.
Anything that disturbs an animal means they might get scared and will be less approachable. Also blue and black attract "tse-tse" flies which are little black flies that can bite and can cause severe allergic reactions in some people though they are usually harmless. All safari guides should have a first-aid kit in their car, but you should also have Antihistamines cream and tablets with you, just in case.
4/ Private safaris are always an option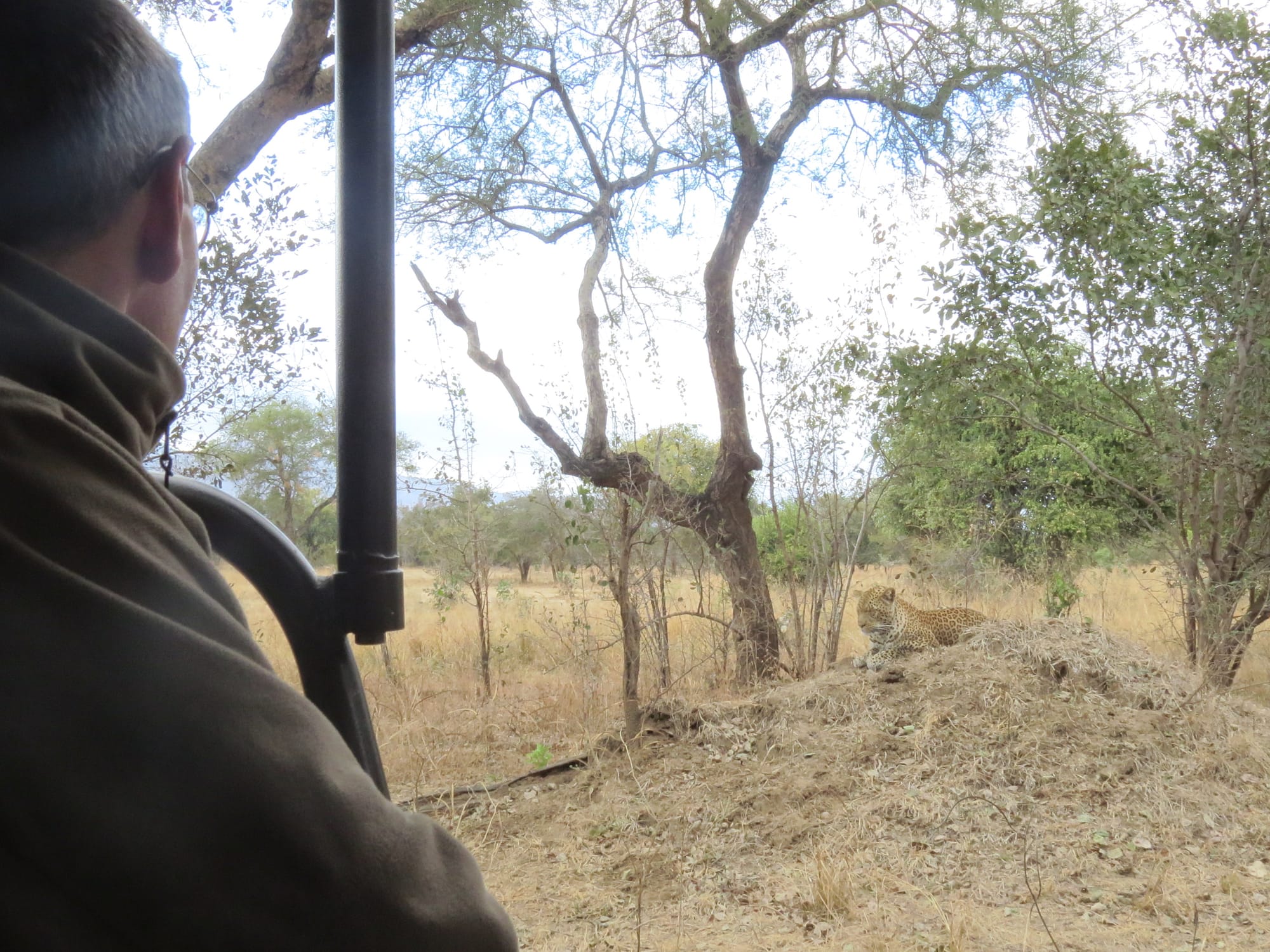 If you wish to book a private guide, most lodges will be able to give you that option. Local guides who have started their own companies are also worth checking out as they offer excellent services for a much cheaper price.
Having your own guide also means you have a lot more flexibility. You can decide when you wish to go on safari and what time you wish to come back. If you wish to do an "all-day" drive this is also the way to go. You will also have a more exclusive experience and get to know your guide more.
With less people to think about your guide will be able to focus entirely on you. Honeymooners, families with children, but also photographers or friends who want to enjoy a private safari usually choose that option.
5/ You stop regularly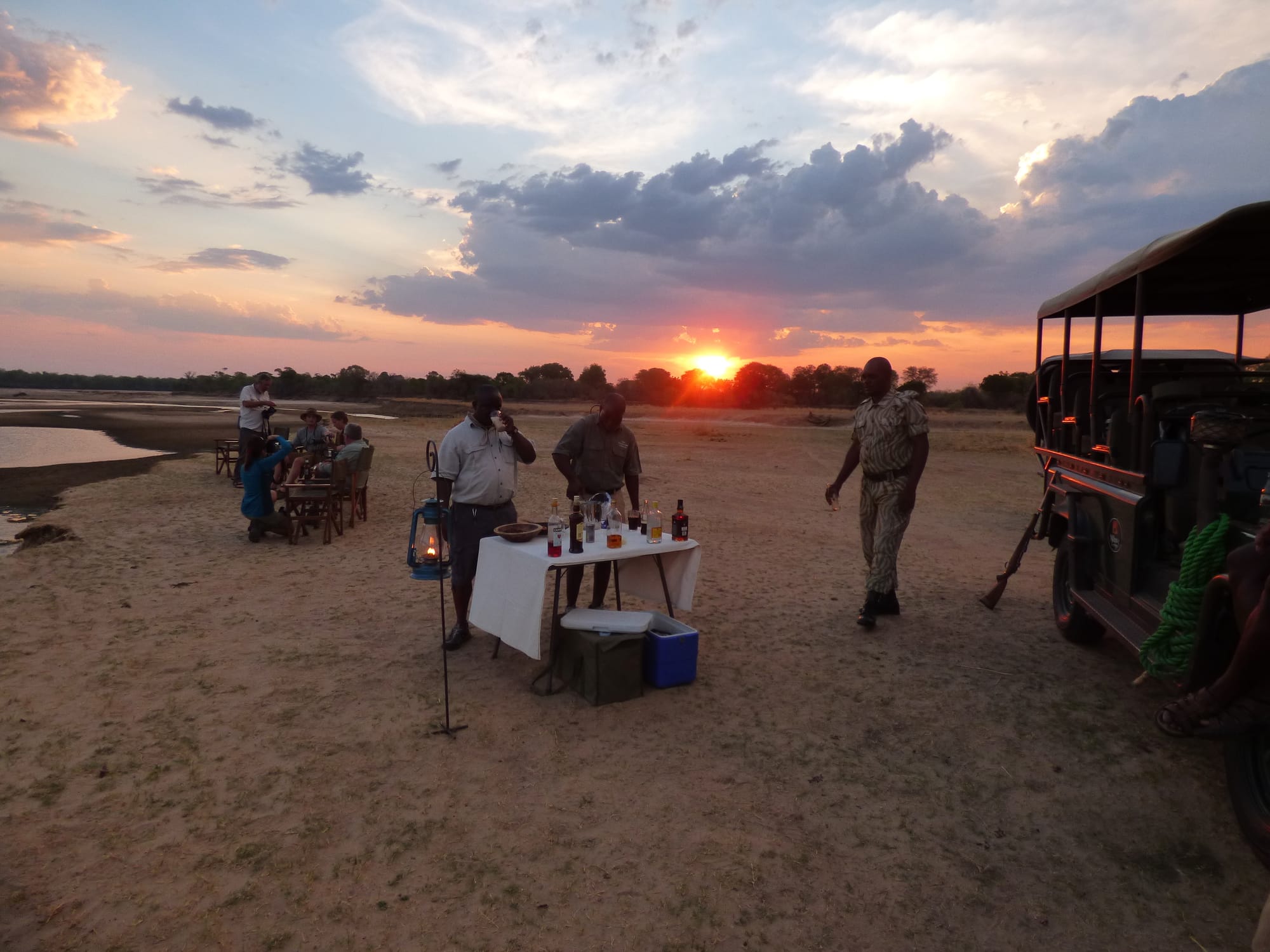 Yes, you do stop. Don't dread the 4 hours game drive because you do not know if you can hold your bladder for that long! Ladies, the most important thing is to keep hydrated, so drink up! It is important to know that there are no toilet facilities in the bush.
But it is way cleaner than some toilet you may find in a shopping mall! All you need to do is tell your guide you need a "bush toilet" or "bush stop" and he will indicate you where to go. Turn your back against a tree or termite mount, just so that you are aware of your surroundings.
You will also stop during your morning activity for a coffee/tea break with some muffin and/or cookies. In the afternoon you will have what we call here a "sundowner" where you can enjoy a G&T or beer or juice with some snacks while watching the sunset. In South Luangwa you finish the afternoon drive with a night drive that lasts until maximum 8pm, when the park closes.
6/ You will enjoy the night drives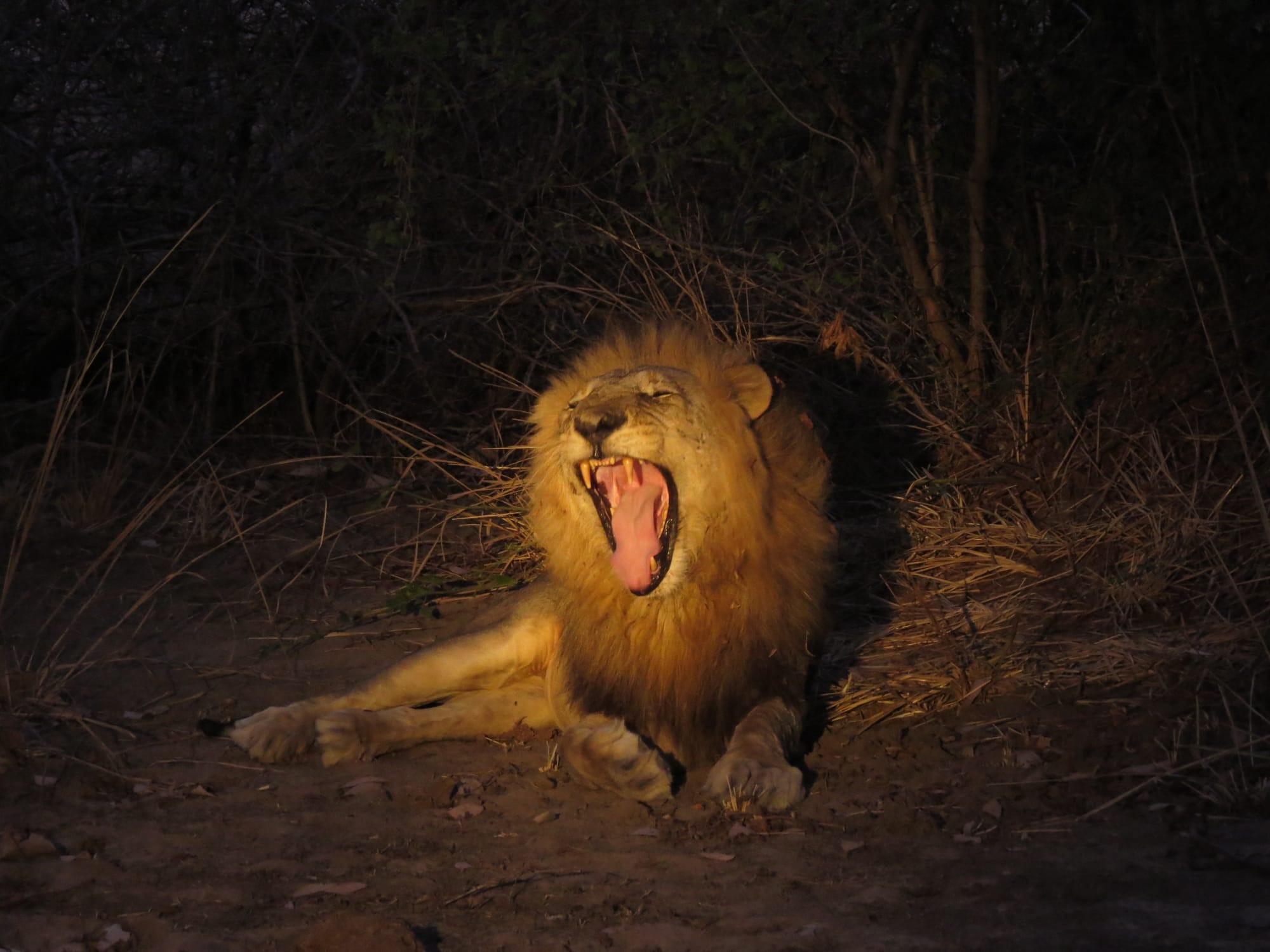 Some places offer night drives after diner. Most places will offer an afternoon drive that finishes with a bit of a night drive. This is a great option as you can watch nocturnal animals such as genets, porcupines, civets, springhare which you don't get to see during the day.
Night drives are also fantastic to see predators on the hunt. While it is no guarantee you will see a kill you have a higher chance to see animals such as lions and leopards on the move. If there are not many animals around, remember to look up, the Southern African starlit sky is simply stunning!
7/ You will want to come back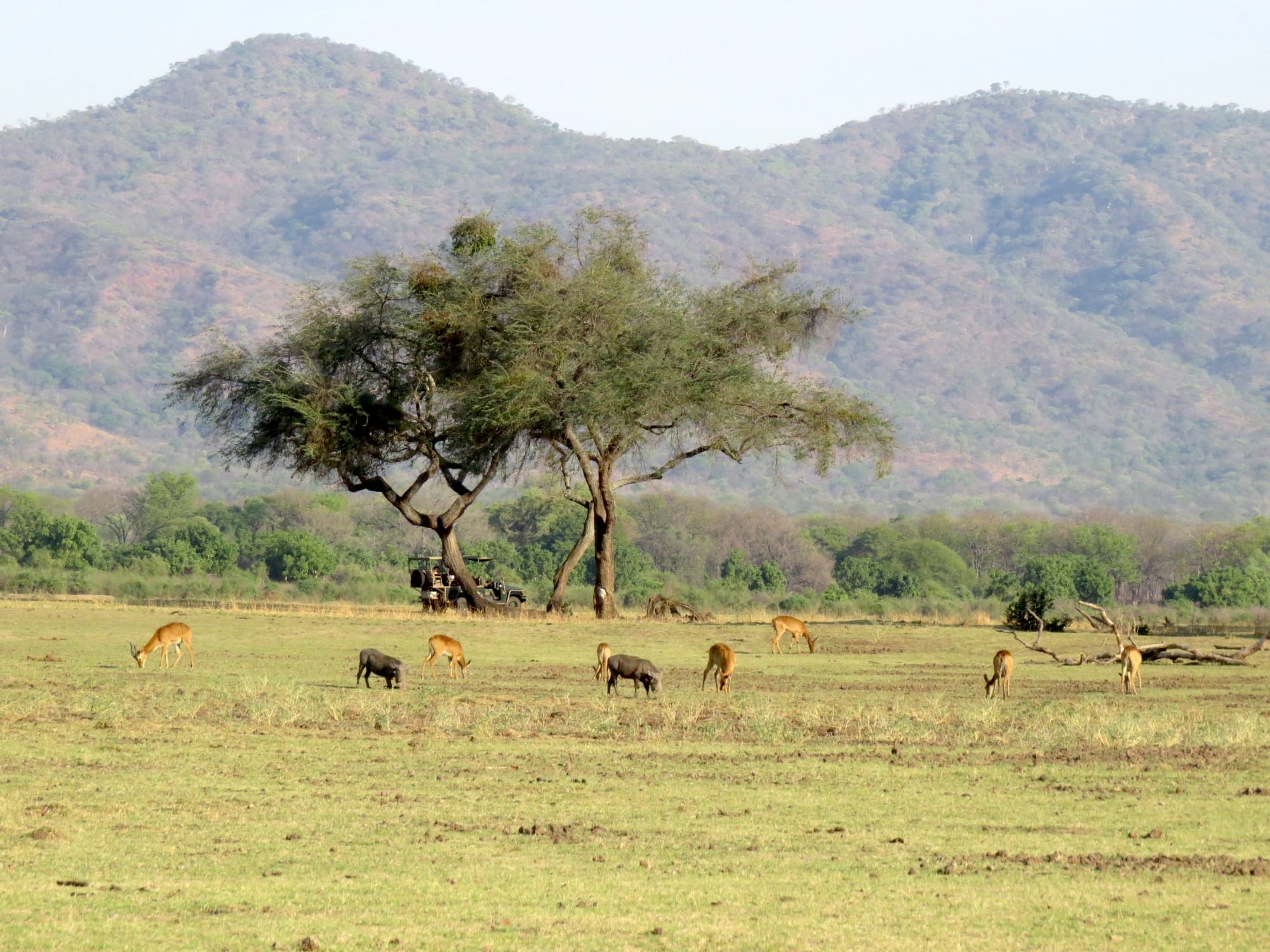 If you have had a fantastic holiday chances are you will definitely come back! Africa really does have that effect! So keep your guide's name somewhere so you can request him next time if you wish and give feedback to lodges and companies so they can improve their services or just so that they can hear what an amazing time you had!
---
Article written by Luangwa Wildlife Magazine editor-in-chief and wildlife journalist Mahina Mahina Allkemya Zulu. Pictures taken by Kelvin Zulu, Luangwa Wildlife Magazine photographer and expert safari guide. Contributions (articles and/or pictures) are welcome and can be sent to info@luangwawildlife.com. For advertising enquiries, email us at advertising@luangwawildlife.com.