When you are going on an African safari you are doing much more than simply enjoying a fantastic holiday! You are helping support the local community which in turn helps protect the local wildlife for generations to come! Here are some of the reasons why going on safaris benefits the local wildlife:
It creates more jobs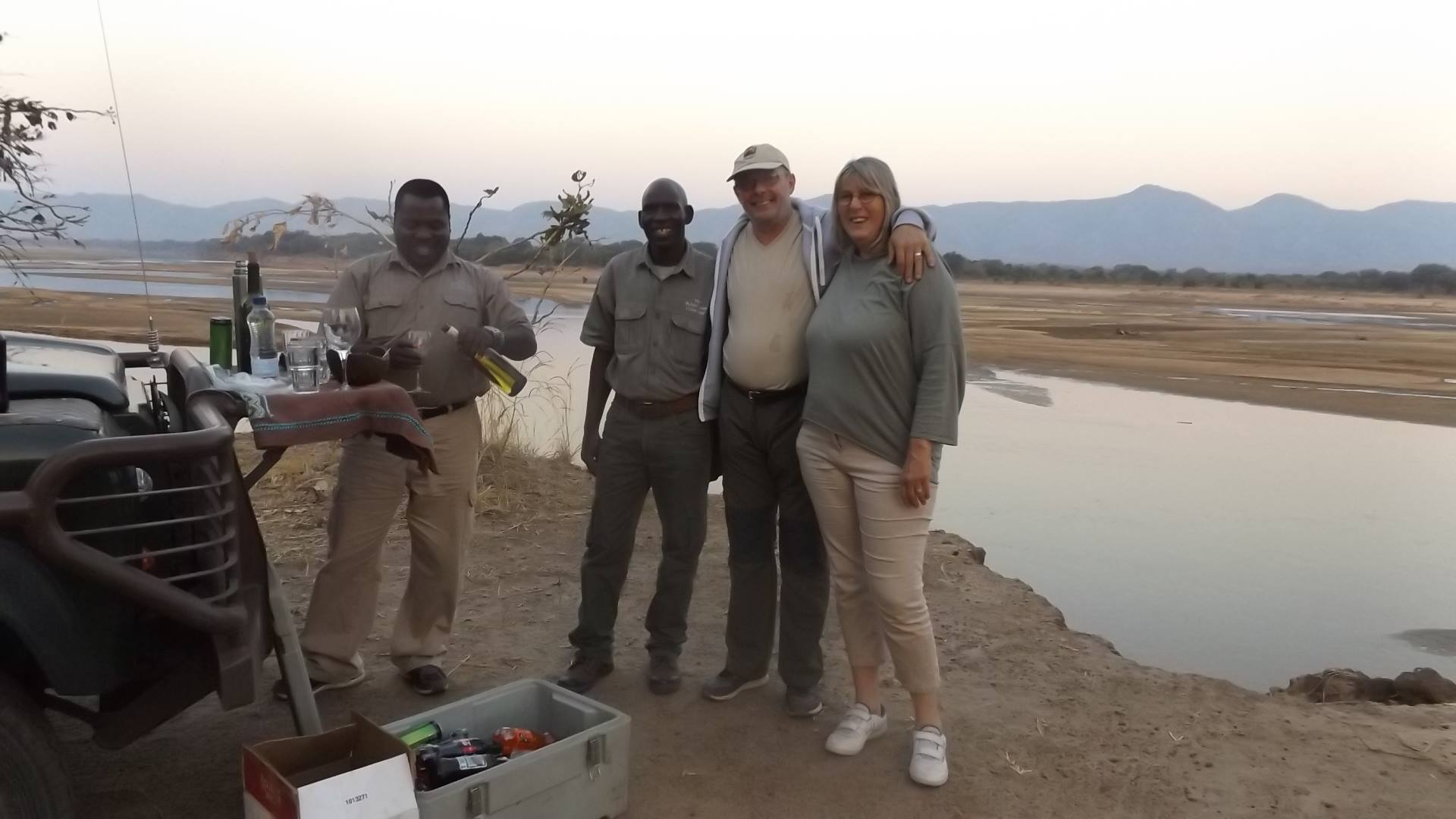 People who cannot afford to eat will resort to poaching for survival. Illegal possession of wild meat carries a sentence of up to seven years in prison under the Zambia Wildlife Act 2015.
According to a World Travel & Tourism Council (WTTC) 2018 report, travel and tourism is Zambia's "fastest-growing national economic sector", contributing US$1,846.9MN (ZMK19.4 billion) to national economy. So by going on safari you are contributing to Zambia's economy.
Zambians are generally poor and the threat for survival is very real. People usually have very large families, with between two and six children and they have parents, but also brothers, sisters, cousins and extended families that depend on them to survive.
A 2017 Labour Force Survey showed that unemployment rate in Zambia was at 41.2%. The UNFPA (the United Nations Population Fund) also found that a record 4.8 million young people are aged between 15 and 35 - that is 36.7% of Zambia's population - and is the "largest population of young people in its history". While this presents an enormous opportunity for their future, it also means more jobs are constantly needed.
Lodges and camps employ mainly local people as chefs, cleaners, safari guides, receptionists and more and provide them with a much-needed steady income.
There are also various craft shops and markets along Mfuwe village and for sale in the lodges' gift shops. By buying Zambian products you are helping with giving them the means to live and support their loved ones.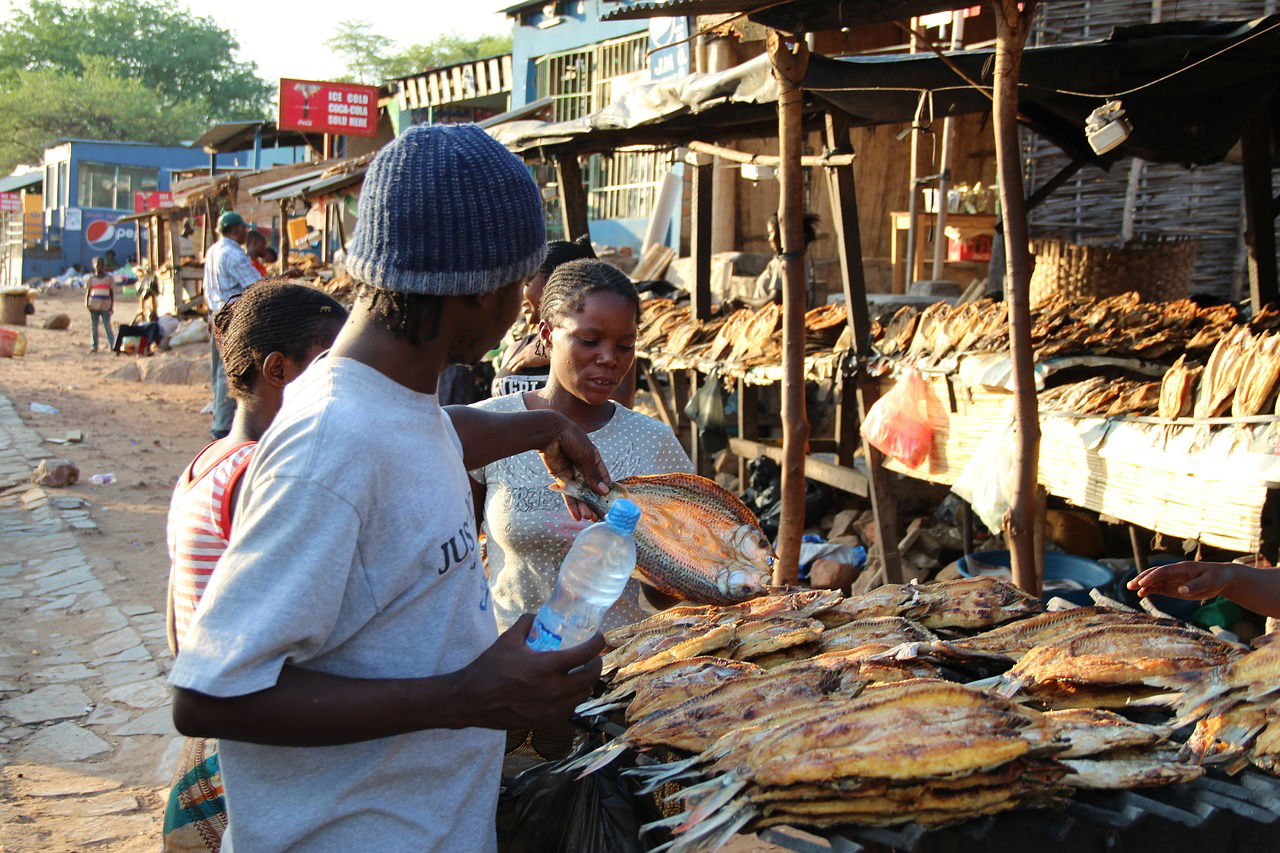 Many other shops such as Project Luangwa, Tribe, Tribal Textiles and Mulberry Mongoose all give back to the community by donating a percentage of the profits from each sale to one of their many projects (helping the local women, sponsoring children through school etc).
Also, when you enter the park, you pay a "park fee". This is necessary to help the Zambian Wildlife Authority maintain roads, pay for anti-poaching units and ensure the general well-being of tourists.
It is illegal to go off-road in many parks in Zambia, mostly to avoid damages caused to the vegetation by vehicles and to respect the animals and give them space to move, hunt and rest.
Most guides are very responsible and will respect those rules. Lodges who offer game drives have their own guides but you can also ask at the gate for a private guide or a guide that may take you out in your own car. They usually offer excellent services at a cheaper rate. This will avoid you getting lost and he will be able to find animals more easily but above all it will help support ambitious guides who have started their own business.
We have a list of great guides and taxi drivers should you wish to book private game drive or go around the village. Email us for information.
It raises awareness about the benefits of having a national park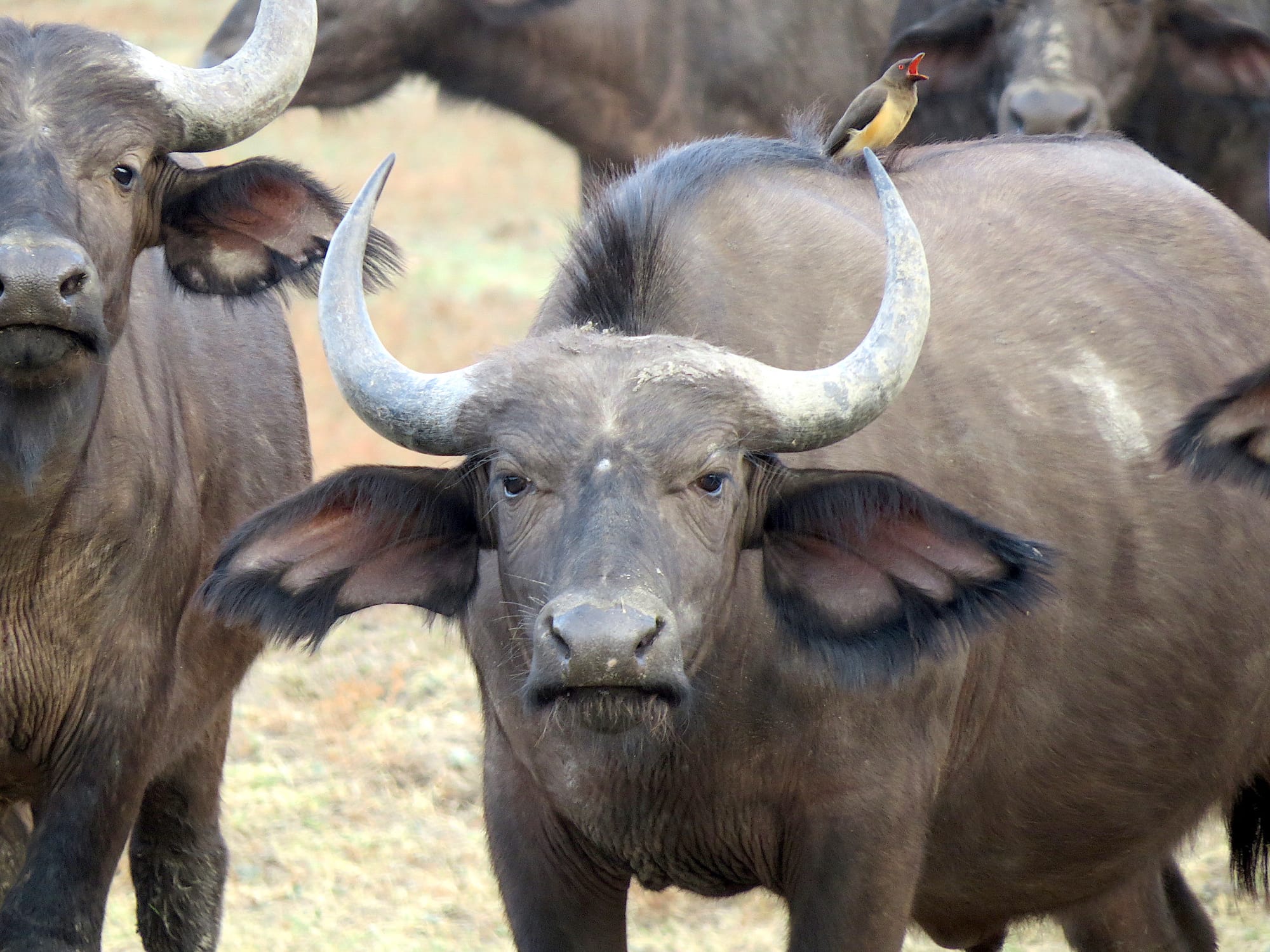 Zambians are increasingly taking ownership of their wildlife and they understand the importance of having healthy animals in a well-maintained national park.
A great example was the recent rebellion against an agreement between the ministry of tourism, through its Department of National Parks and Wildlife (DNPW ) and some local and international businessmen to start capturing wild animals such as antelopes but also buffalos and lions from the Luangwa National Park and sell them to private game ranches.
All chiefs, local people and Community Resources Boards (CRBs) vehemently rejected the imminent capture of wild animals from the Luangwa National Park, the Zambian Watchdog newspaper reported.
People took to the street and even threw stones at the trucks that were about to enter the park to dart and transport animals away from their natural home. They blocked the road and although the trucks are now gone, they are still on the lookout and will make sure they don't come back.
Led by senior chief Nsefu, they have also written to President Edgar Lungu to intervene and stop the capturing and removing of animals, arguing that "the community fear that capturing and removing animals will leave a negative impact in the national Park" and that there may be some "negligence" since "most of the animals they captured in the past ended up dying" when they were delivered elsewhere.
This shows their deep commitment to protect their natural resources and protect the animals of the park.
It helps mitigate animal/people conflicts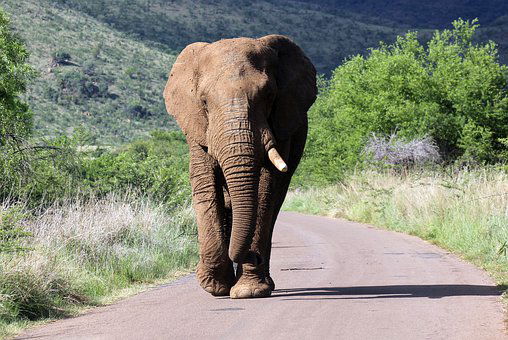 People who do not have running water have to walk for hours every day and risk coming face to face with buffalos, hippos, elephants and crocodiles as they get water from the river. Several lodges and projects give part of their profits from what their guests pay during their safari to dig boreholes and thus provide them with easy access to clean water.
Elephants also raid villages and steal people's crops and fruits (during mango season for example) and can be very dangerous. They usually come at night and can destroy the little mud houses easily so people have to stay up and shout and beat drums or pots together to chase them away. Some companies such as Tribal Textiles are helping the local community by setting up "chilly fences" to try and stop the huge pachyderms from doing destroying their homes and gardens.
It opens our minds and hearts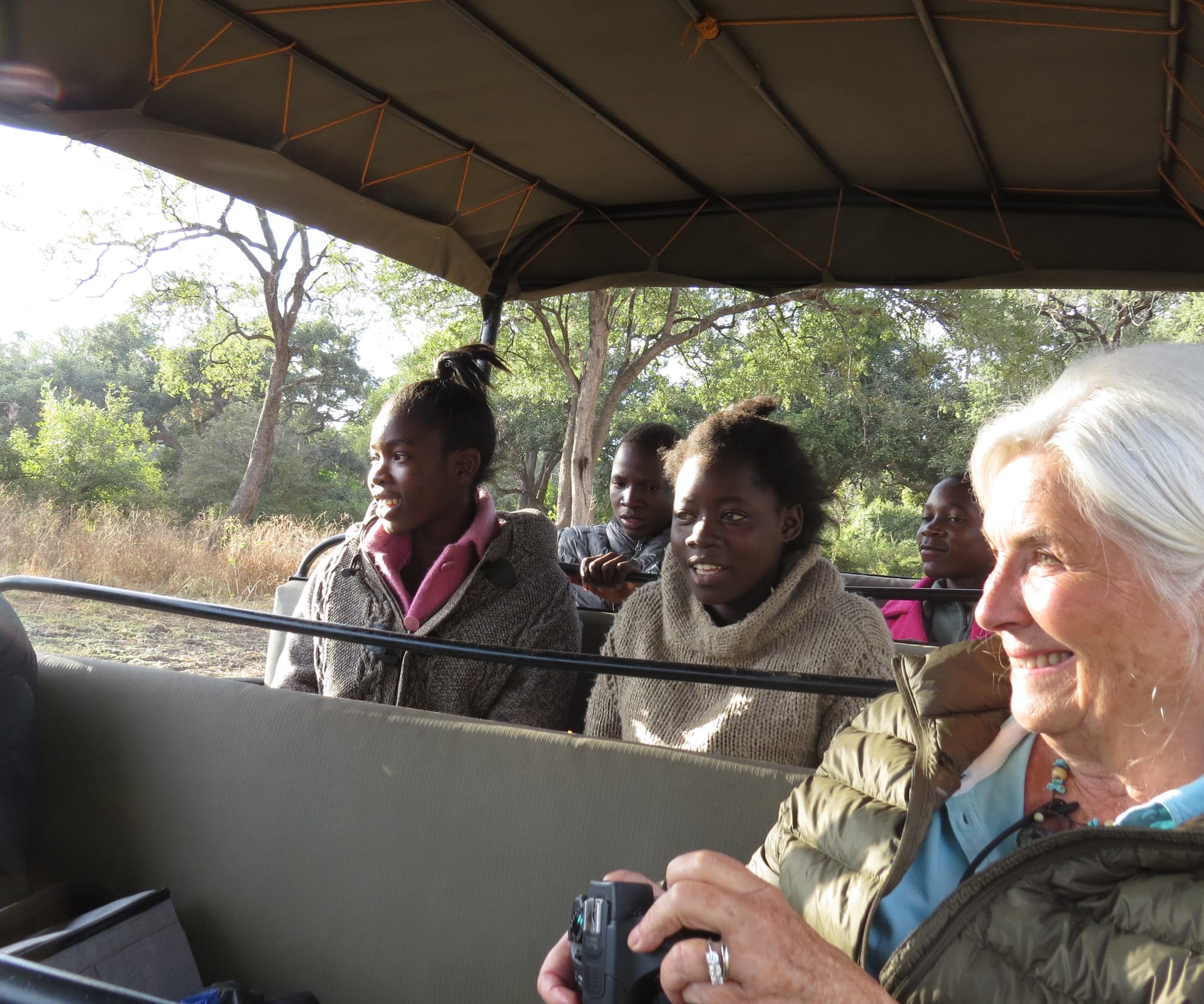 Last but not least, when you go on safari you may wish to explore the local culture by spending time with the locals, chatting to the women at the market, asking your guide about his life and family or even book a local guide to give you a tour of the village.
This is a very enriching experience. One of the guides who has started his own company, Kelvin Safaris, also offers exclusive Impact Safaris during which you take two to four vulnerable children with you on game drives.
Most children in villages have never seen wild animals up close, despite living right on the footstep of a national park! They are usually orphaned children or have parents who cannot afford to send them to school. They also have the impression such "luxurious activities" are only reserved for tourists.
With these unique types of safaris, Kelvin Safaris hopes to first of all encourage the next generation to care and protect their natural heritage, and give guests the opportunity to make a real difference in those local kids' lives. Forty per cent of the profits from each game drive goes straight back to the children to help them pay for their school fees, uniforms and school supplies.
So by simply going on safari, you are giving back to communities which, in turn, protect and value these wild and free iconic African animals you have travelled so far to see! It is an amazing way to make a difference in a world where such parks are slowly disappearing and thus ensure that these animals will be there for your grand-children and great-grandchildren to see!
---
Article written by Luangwa Wildlife Magazine editor-in-chief and wildlife journalist Mahina Allkemya Zulu. Pictures: Pixabay and Kelvin Zulu, Luangwa Wildlife Magazine photographer and expert safari guide. Contributions (articles and/or pictures) are welcome and can be sent to info@luangwawildlife.com. For advertising enquiries, email us at advertising@luangwawildlife.com.