Zambian safari guide, Kelvin Zulu, and his wife, Frenchwoman Mahina (founders of Luangwa Wildlife Magazine) are offering guests a unique opportunity to take local children on game drives with them!
Their safari company, Kelvin Private Safaris (KPS) offers the usual morning and afternoon game drives, all day drives and various packages, as well as a brand new, unique and exclusive activity called Impact Safaris, which enables guests to take vulnerable Zambian children on safari.
This new type of Safaris is an extraordinary opportunity for children who live in the vicinity of the gorgeous South Luangwa national Park to spend time in the African wilderness and aims to inspire the next generation to care and protect the local wildlife.
"Most children living in Mfuwe for example have never even been inside a national park," Kelvin explains. "By seeing the animals, and learning more about how tourism benefits their country, they can be inspired to care more about the wilderness."
Kelvin and Mahina met while working at the same lodge a couple of years ago and quickly decided that creating their own company would enable them to make more of a difference in the lives of the Zambian people.
"We want the local people to take advantage of their own assets, and visit their natural wonders, rather than just seeing them from the outside," Kelvin insists. "Our idea to develop these Impact safaris also came from our common desire to mix our cultures and encourage exchanges between locals and tourists."
With its breath-taking sceneries and incredible abundance of wildlife, Zambia offers unforgettable holidays and a chance to explore the "real" Africa. Over 30% of the country's land allocated to National Parks and tourism makes a significant contribution to Zambia's economy.
"Zambia is a stunning destination where people can experience the 'real' Africa," Mahina enthuses. "But the wildlife is also thriving because of the Zambian people's efforts at protecting it and we always need more of those."
By enabling guests to take at least two local children on game drives with them, they are giving them the chance to exchange with strangers, get to know another culture, and to actually see the animals that make their country such a popular tourist destination.
On top of this, Kelvin Private Safaris is also committed to give 40% of all profits from these trips go straight to the families of these children to help them pay for school fees, buy school supplies and anything else they may need.
"It is such a fantastic holiday-of-a-lifetime experience for tourists during which they make a real difference in someone's life," Mahina adds.
As well as those Impact safaris, KPS also offers regular private morning and afternoon game drives, all-day drives, as well as private photographic, family, honeymoon and even yoga and meditation safaris.
While most lodges offer comprehensive, all-inclusive packages including game drives, hiring a private guide is a great opportunity for tourists to experience a more exclusive holiday!
Guests can either book a private tour on top of their stay at any of the lodges or camps they are staying at, or contact Kelvin Private Safaris directly to book one of the packages they offer, and thus have everything organised for them. For information email bookings@kelvinsafaris.com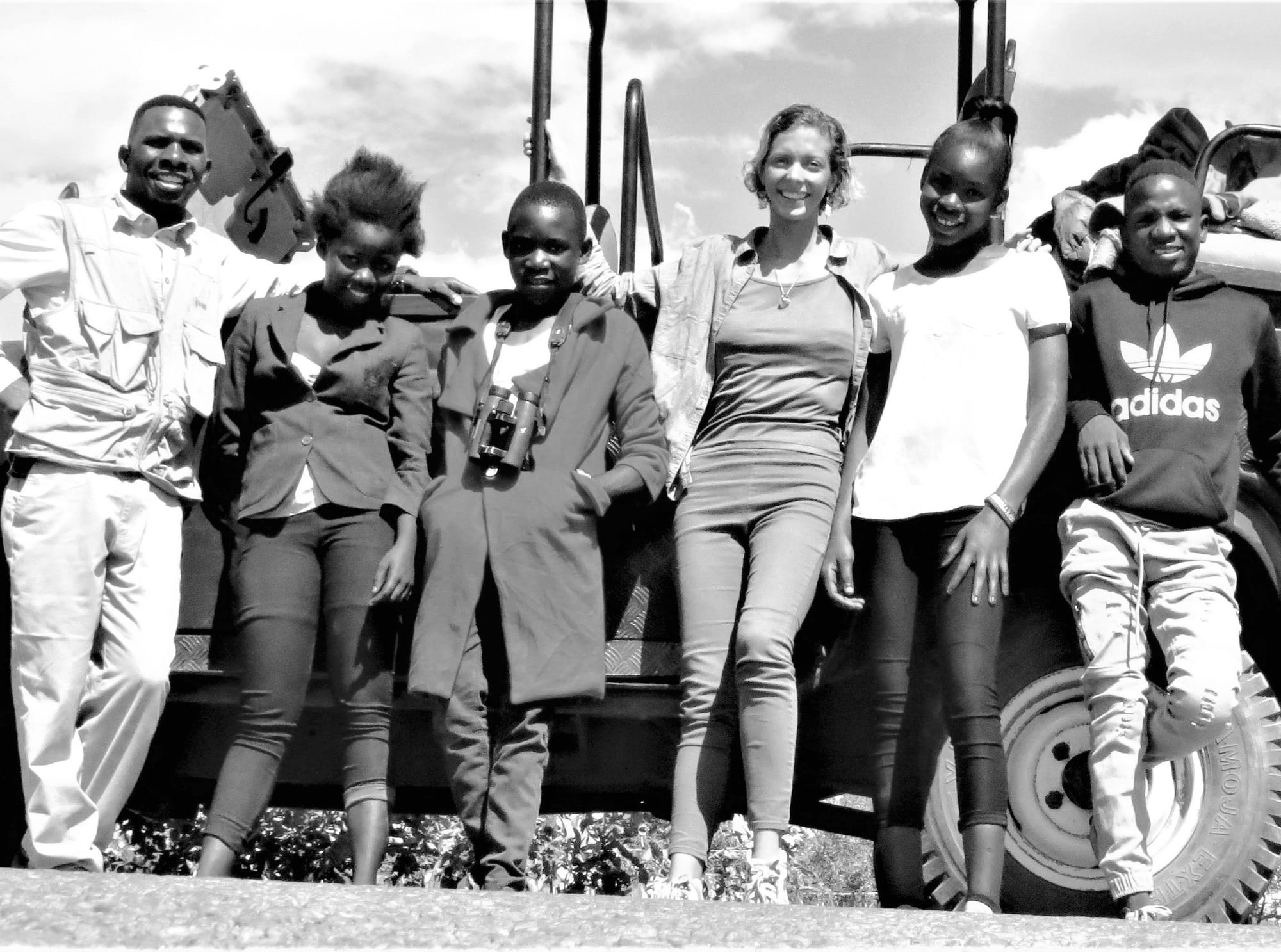 ---
Article written by Luangwa Wildlife Magazine editor-in-chief and wildlife journalist Mahina Mahina Allkemya Zulu. Pictures taken by Mahina and Kelvin Zulu, Luangwa Wildlife Magazine photographer and expert safari guide. Contributions (articles and/or pictures) are welcome and can be sent to info@luangwawildlife.com. For advertising enquiries, email us at advertising@luangwawildlife.com.