Christophe Jobic is one of those incredible and successful photographers whose immense love and passion for nature and wildlife is palpable through his unique and truly remarkable photographs. A multi award-winning wildlife photographer, Christophe specialises in action shots and in photographing the right subject at the right moment.
His first trip to Africa left him with a deep longing to go back to capture more of its stunning wildlife and landscapes. When he first travelled to South Luangwa, Christophe was immediately taken with the high concentration of animals he found there, as well as with the vast array of sceneries he saw in the national park. We are honoured and delighted that Christophe has agreed to share with us his impression of his time here, as well as some of his extraordinary photographs from his days spent in the Zambian bush.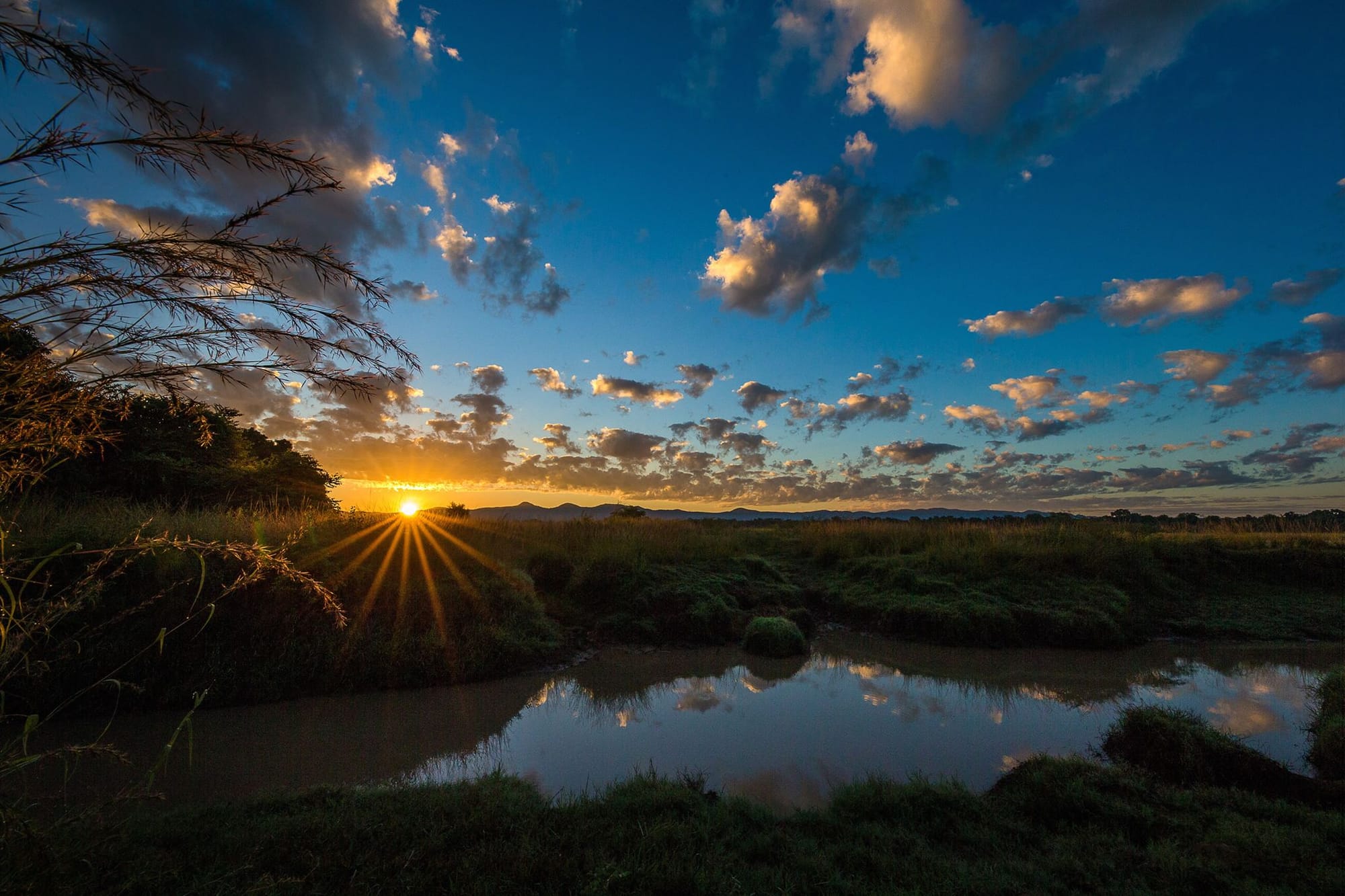 What do you do for a living?
I've been a professional sport photographer for magazines for about 15 years, then I moved to editorial responsibilities. I'm now the general manager of a French company dedicated to getting people have fun on bicycles. To do so, we publish magazines, websites, provide various services and events. I came back to my original passion (photography) in 2008 during my very first trip in South Africa where I fell in love with safaris.
When did you first become a photographer and why?
I've always seen my father and my mother's father using cameras. So I started using some as a kid. But it's only when I turned 18, when I received a brand new fancy Autofocus Minolta DSLR that I started photography as a serious hobby. I never stopped shooting and improving my skills during high school. And at the end, I was selling enough photos to plan on making a living with it. It really is a fantastic job !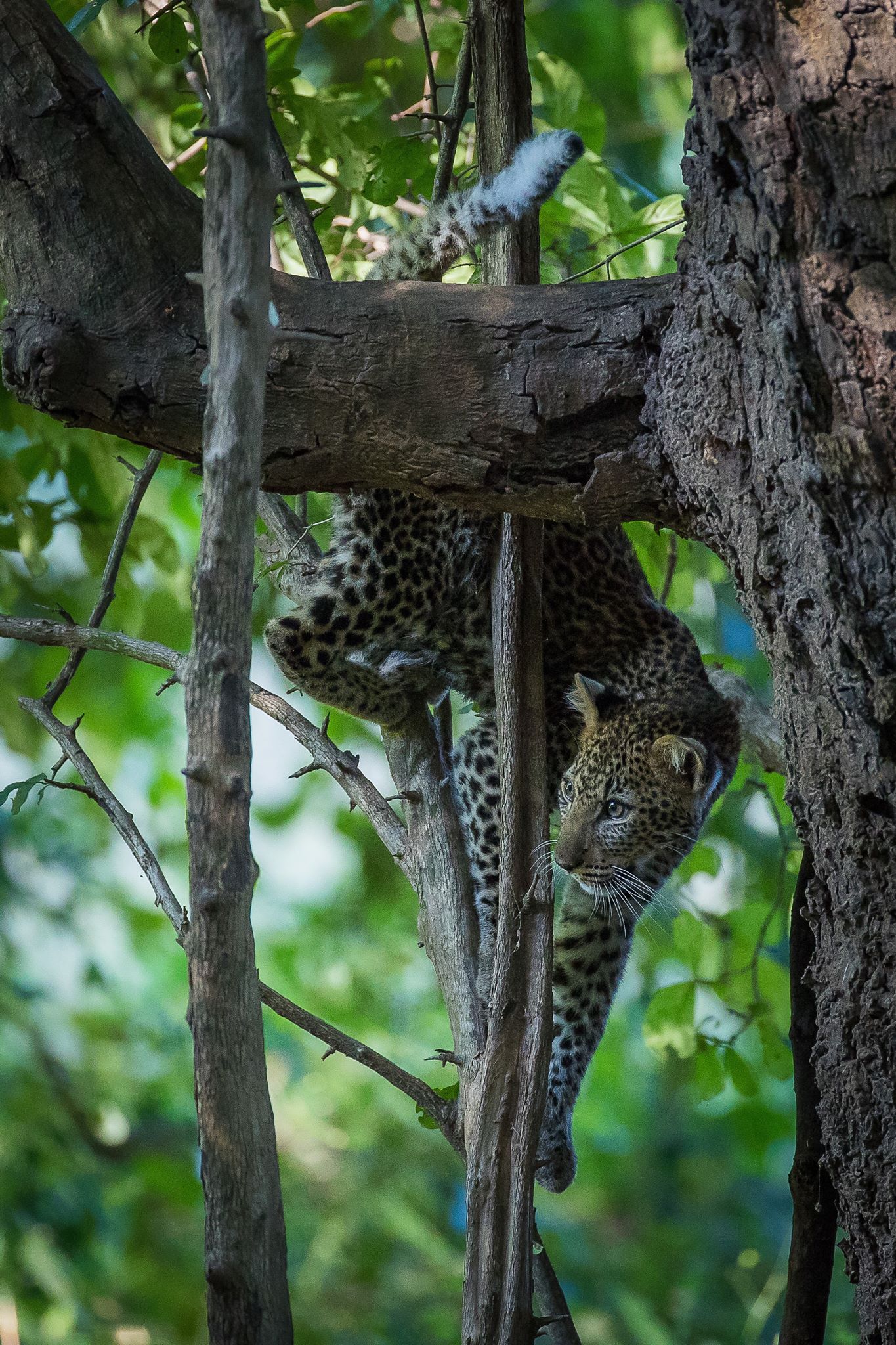 What is or are your favorite subject(s) to photograph?
I've always done my best to produce images of models, sportsmen and sportwomen in their best attitudes and position. Freezing beautiful movements at the right time is the true essence of action photography. Now, I've moved my interest to wildlife, and my goals stay the same. Animals are hardly predictable and would seldom "do it once again" as humans models can do. I like the anticipation and learning when to be ready at the right moment.
When did you go to Zambia and where did you go?
My first Zambian "full page" in my passport was en route to a safari trip in Zimbabwe. I didn't see much of the country but enough to feel the good vibes of the Zambian people. But my very first experience in the heart of Zambia was in April 2017. I visited bicycle companies and charities in Lusaka then spent two weeks in the fabulous and renowned South Luangwa National Park.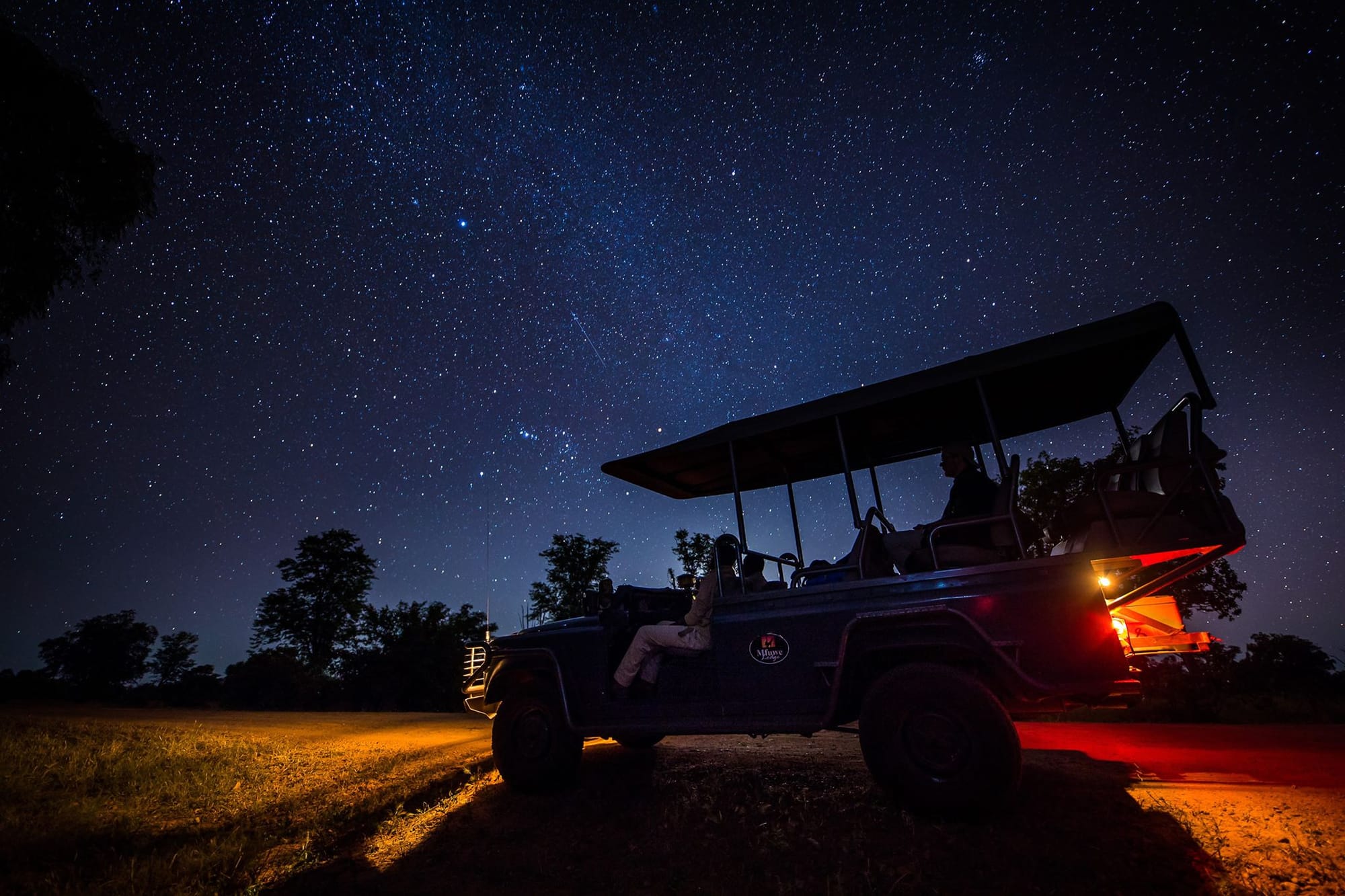 Was it your first time on safari?
Actually no. Before coming to South Luangwa, I had roamed in all Southern Africa's countries and in a lot of their game reserves and national parks. I also did a single safari in Tanzania, after winning it at Nature's Best Photography Africa, a renowned international photo contest.
What was your first impression of South Luangwa National Park?
The National Park is huge, seems to be very well-maintained and is crowded with animals. The fact that big rivers flow through the park also give it a special atmosphere. I've visited it during the green season when its also the low season, and even if animals can be more spread out as there is a lot of water, it has been a fantastic time. I now need to spend some time in October/November when nature is at its dryest to see it again in different conditions. I've been told it could be as different as visiting mountain areas in summer or in winter : two very different experiences in the same place.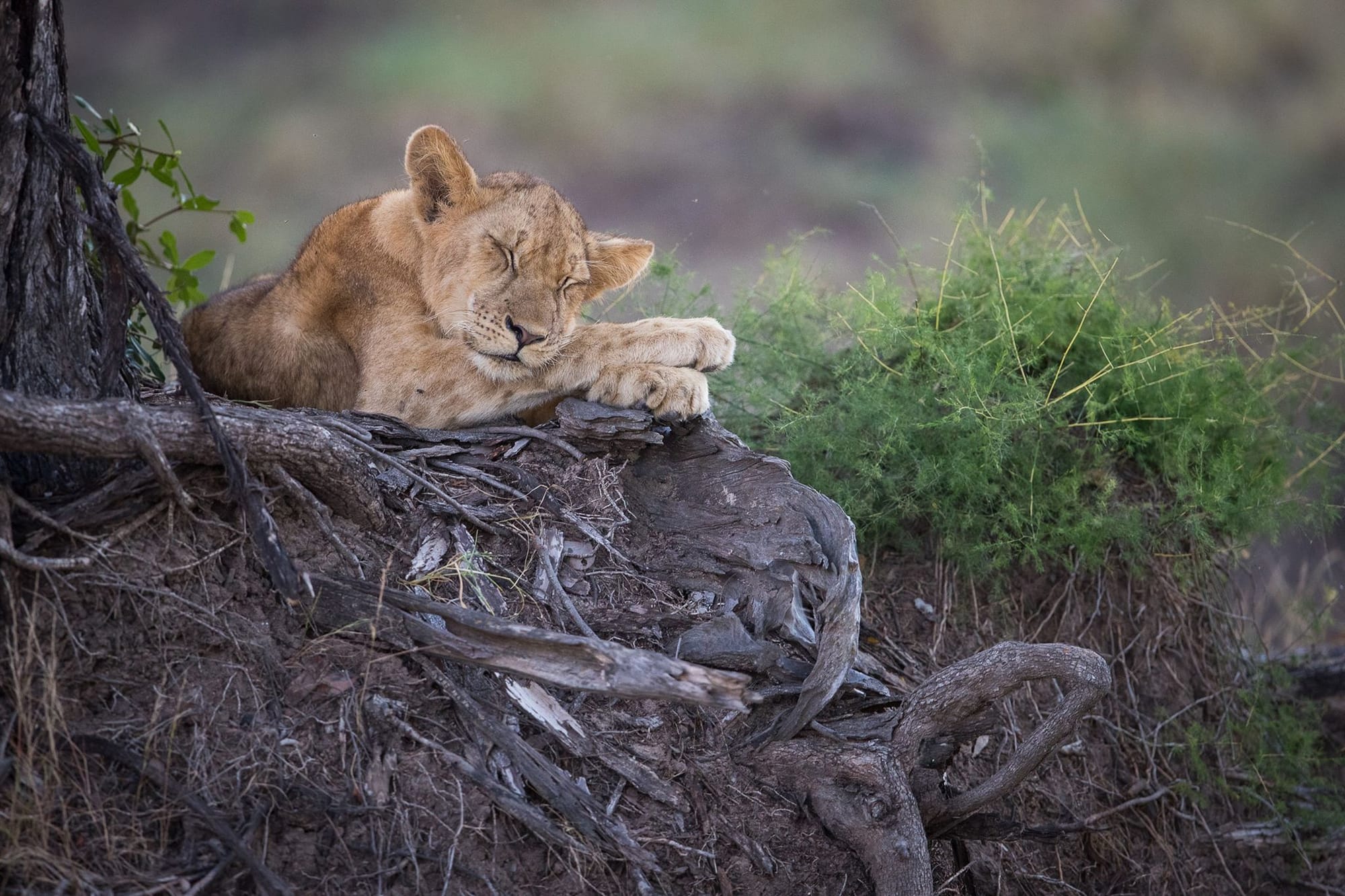 How long did you stay and what did you see during your trip?
During my two weeks stay, I've seen a lot of animals in very nice landscapes : leopards on a daily basis (it did not happen much to me in other places), wild dogs, herds of elephants, hippos and buffalos, lions every day as well, even on the lodge's lawn! Obviously a lot of other herbivores, not forgetting the endemic pukus and Thornicroft's giraffes. Even though I'm not yet what guides call a birder, I have to say that the knowledge of my guides combined with the huge amount of bird species in the South Luangwa National Park got my birder level moving a huge step higher !
What was your favorite or most remarkable moment there?
My favorite times of the days spent in the bush are dusk and dawn when the light is soft and coldish. I love to shoot in the twilight. Staying in lodges into the National Park give visitors opportunities to drive before sunrise and long after sunset until complete darkness. Night safaris are thrilling experiences, especially when it's just a leopard, your guides and you in an open Land Cruiser. Edges of the day are also more quiet as most visitors tend to rest at this time. Animals encounters are even better in such situations. South Luangwa is also a top notch place chosen with high end safari companies and guests can receive unbelievable treatments like having diner at sunset with the feet in a safe 30°C river flow or resting in a tilt house or a jacuzzi overlooking elephants and crocodiles interacting at a waterhole.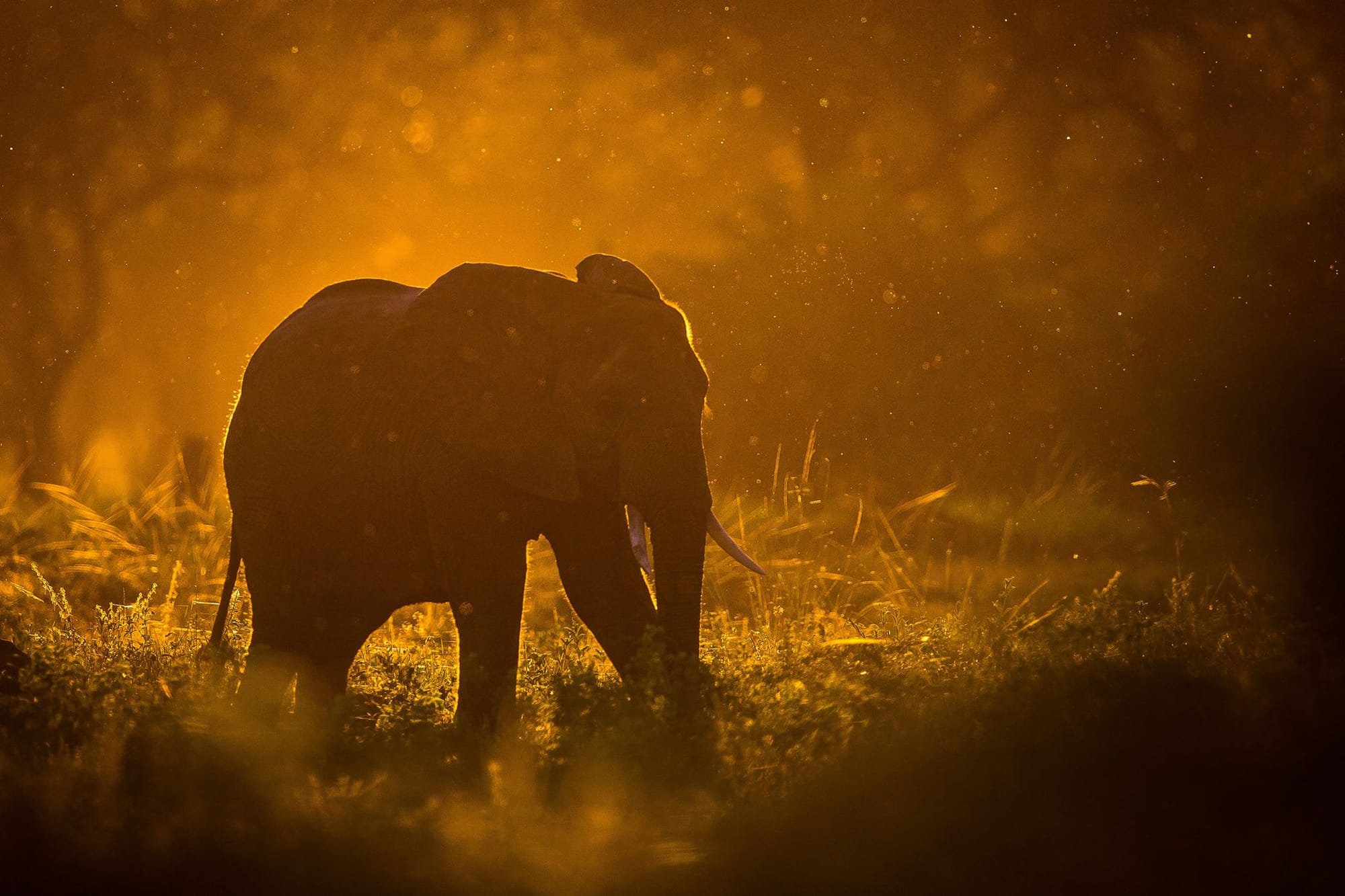 How different was it from photographing subjects or animals in other countries?
From my experience, the diversity and amount of local wildlife, the guiding level and the trail network quality in South Luangwa offer some of the best safari conditions in Africa. You may encounter such animals density in Eastern Africa or some game reserves in Southern Africa, but it would be much more crowded with tourists, or even worse: minibuses. And I never feel good while harassing poor animals surrounded by too many vehicles. If so, I prefer to leave rather than being stuck in this traffic… there are so many other opportunities and encounters to have in the bush. Thanks to a good level of management and a well-balanced tourism pressure, those sad situations never happened to me in South Luangwa National Park.
What was the hardest thing to photograph?
Shooting at night is always challenging. Thanks to technology our DSLR cameras now perform really well in high ISOs. With a bit of training powdered with luck flakes, it allows everyone to take good photographs afterdark, not forgetting it was impossible in the time we were shooting on films.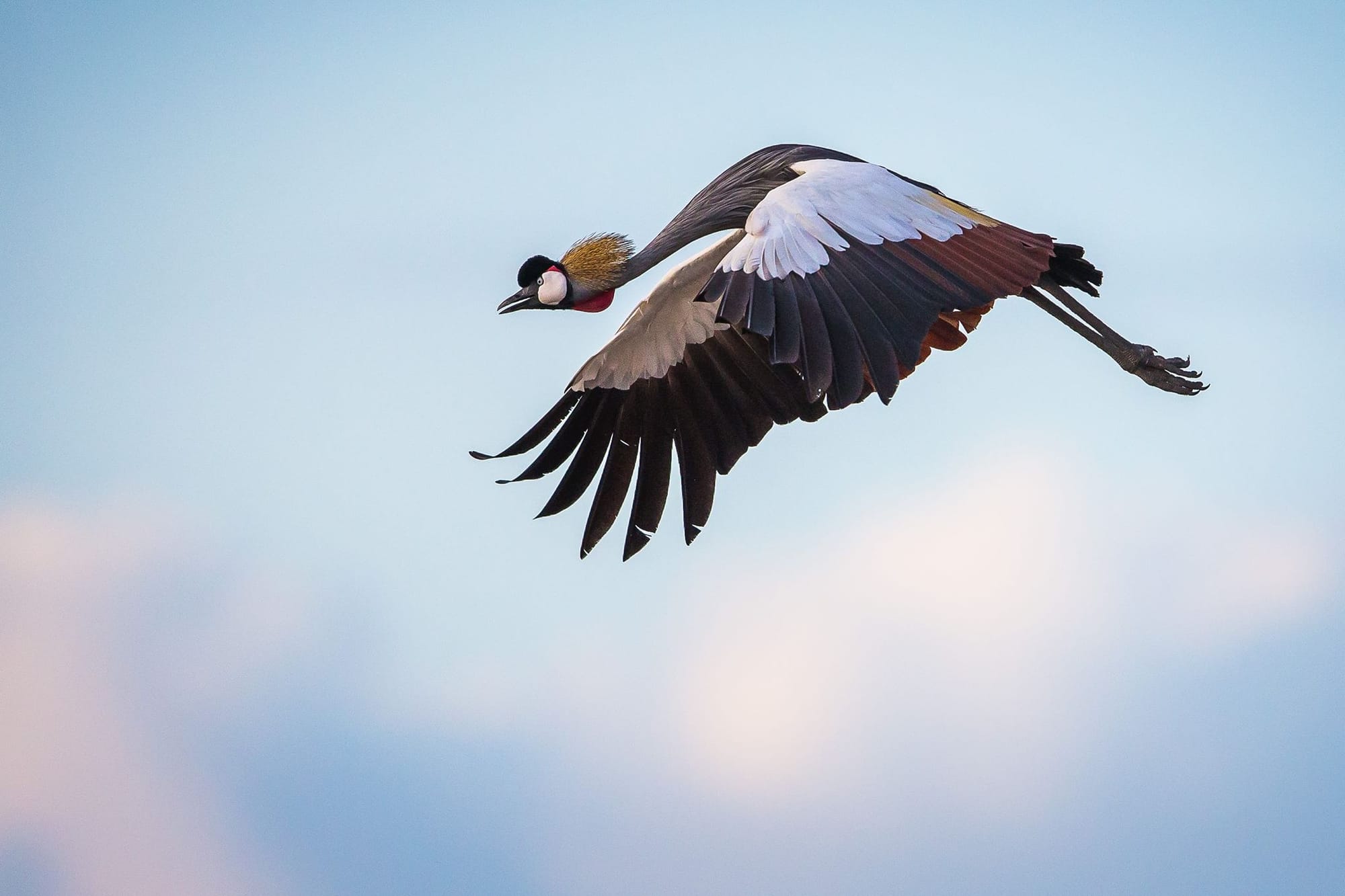 What advice would you give to keen photographers who want to go to Zambia on safari?
Grab your camera, a decent long lens and Go ! When you can, as often and long as you can, and while you can. Life is short guys ! No matter the season or your equipment level, it's always better to spend some money to stay in the bush rather than at home buying more camera gear. If you can afford to stay in 5 stars lodges it's really worth it, and investing in a proper high-end photo equipment must not be a problem for you. Just train with it on cows and football players in your home area to be ready before using it in Africa. If you're more budget tightened, various ways of visiting South Luangwa exist and will give you excellent photographic opportunities and benefit the local communities as well. So once again, just go!
Would you come back and why?
Yes I would definitely come back. I made good memories and good photographs during my first stay. Add that I love big cats and they are easy to spot there… It would be enough for me. But the landscapes and sceneries are also amazing and would attract any photographer. The endangered African wild dogs can be seen in multiple packs which is also very attractive, and I wish I could visit the park when it's bone dry to get a different point of view, contrary to the Emerald season when I first saw it.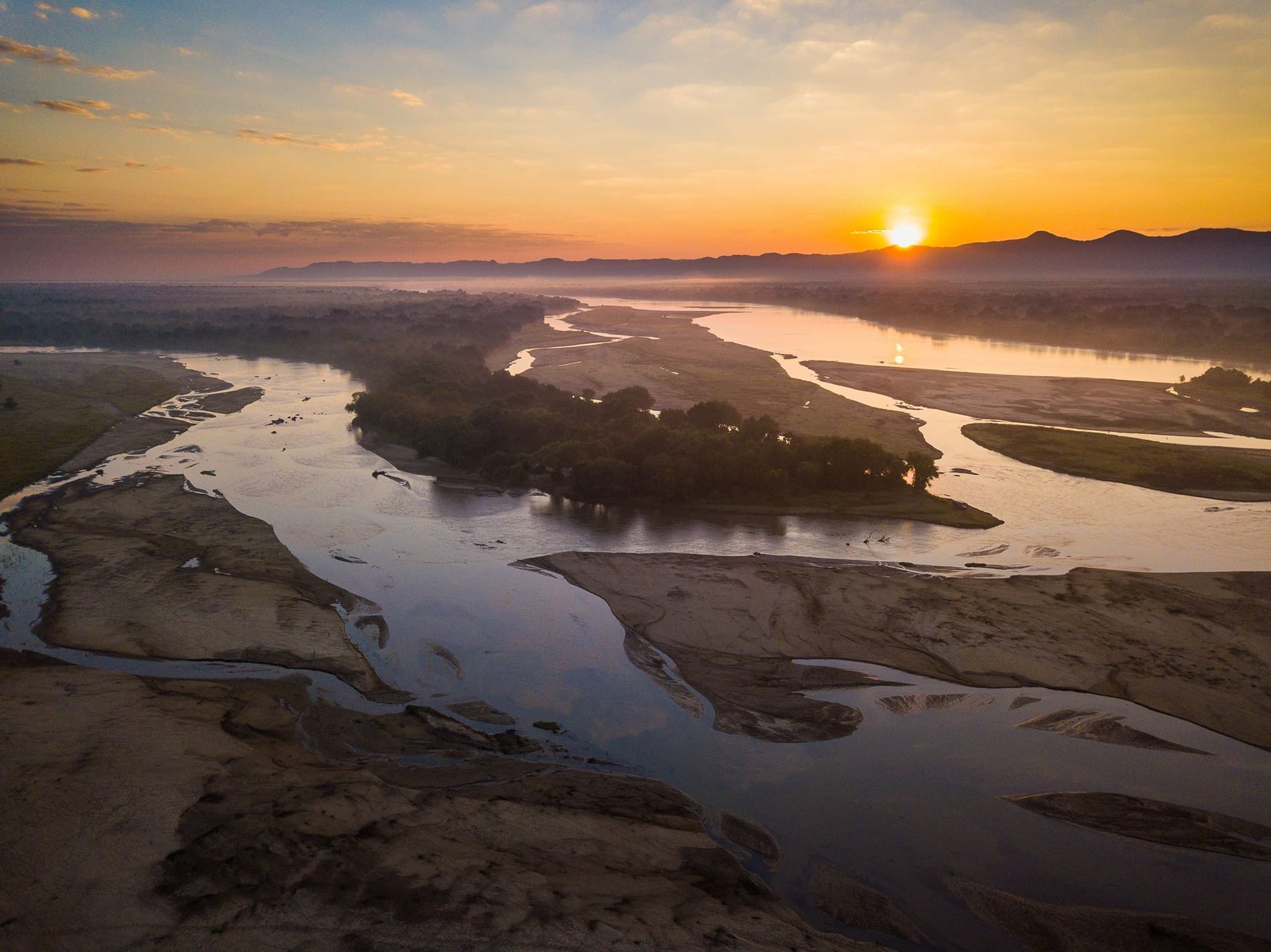 Is there anything else you'd like to add?
I just want to thank Mahina, the Magazine's Editor. In her previous job at Mfuwe Lodge, she gave me the opportunity to visit South Luangwa and shoot photos and videos in very good conditions. Since then, she got married with a talented local safari guide, established themselves in Mfuwe Village and started their own authentic safari company and restaurant. I think it could be a good idea to contact them for a future stay. Since then, I also wish to be back as soon and possible and advised multiple photographers and friends to head to South Luangwa. The ones who did it already certainly do not regret it!
---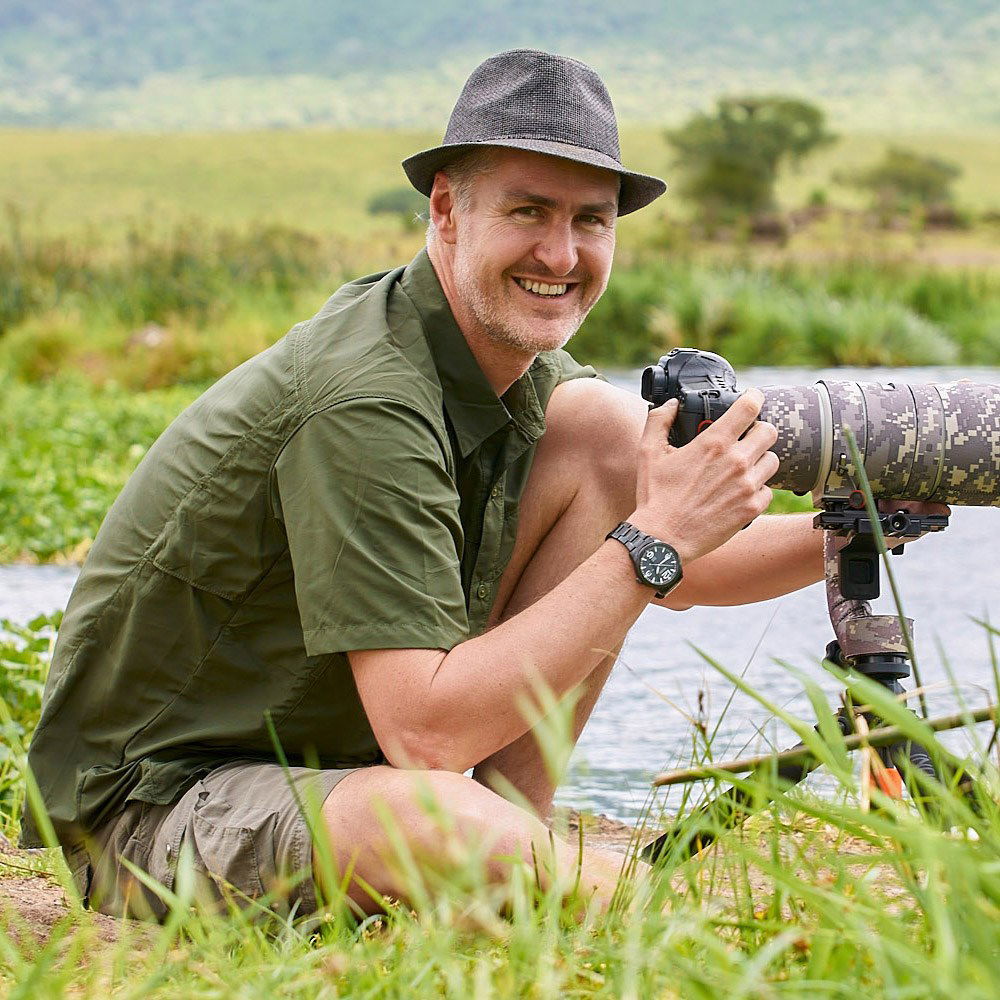 Picture by Papachui
To see more of Christophe Jobic's amazing photographs, you can follow him on Instagram: https://www.instagram.com/chjobic.wildlifephoto/
---
Cover picture by Valérie Blanca