When I met Hollie for the first time, she was a lovely, somewhat shy, young woman who had come all the way to Africa to see what this new adventure would be like. She had thrown herself into the unknown. Extremely gentle and kind, her personality touched many people during her stay.
I delighted in watching her quickly gaining confidence as she spent time with the local people and guests from all around the world, and shared with her many special moments watching animals and sharing stories. She is now as close as a young sister as anyone can be, and I am thrilled that she had such a wonderful time in South Luangwa. Here she tells us more about why she loved her time in Zambia so much.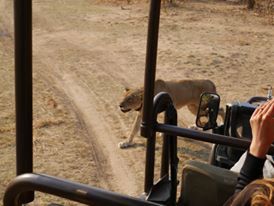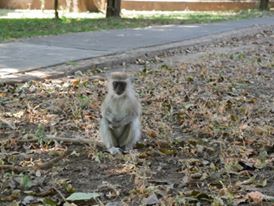 Hollie, where do you come from?
Hello! My name is Hollie and I'm from Dublin, Ireland. I'm 21 years old and I'm currently in my final year of college studying Biomedical, Health, and Life Sciences. I think next year I will do a master's and then hopefully take a year out to go travelling, but I'm undecided so things could definitely change within the next few months! Areas that I am interested in pursuing currently include: preventative health, wildlife conservation and environmental studies.
When did you first visit Africa, what made you come to South Luangwa in particular?
I first went to Africa in the summer of 2018 and I spent three months living in South Luangwa National Park. My dad grew up in Zambia so this connection allowed me to get ready for the idea of "living in the Bush". However, to be honest, this wasn't the main reason for me going to Africa. That year, I had injured my knee in a hockey match and I was feeling a little sorry for myself. Being a very sporty person all my life, I didn't really know what to do with myself. So I decided I may as well make the most out of having a summer without sports, and experience something completely new and different. I've also always just loved the outdoors, wildlife, and have always had an intrinsic sense of adventure, I suppose - I just went for it really!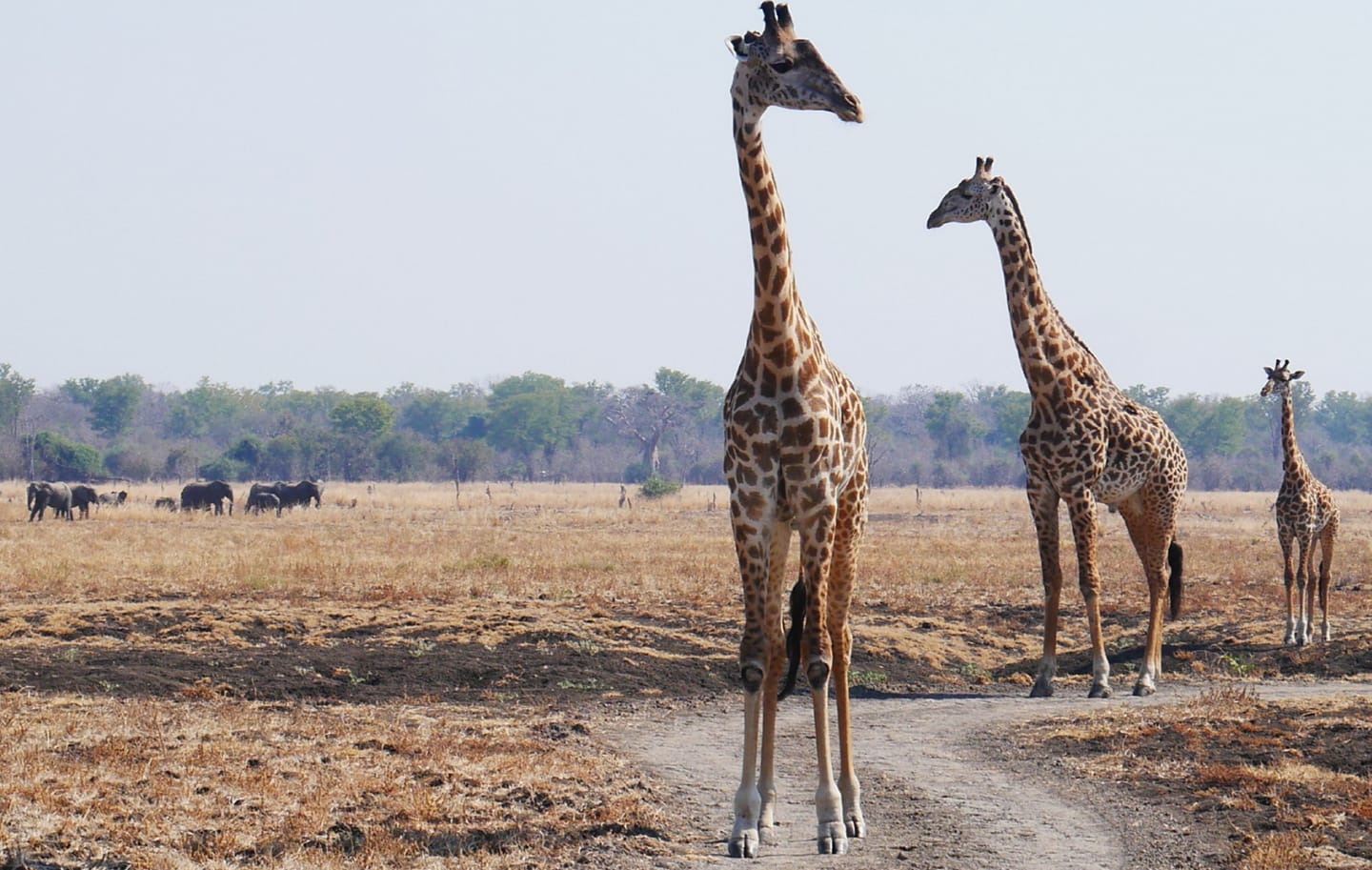 Was it difficult for you to travel to such a remote, unknown place?
So many people called me crazy for going by myself to live in the middle of nowhere in the Zambian Bush for three months, but I didn't think too much about it and I just had a feeling it was going to be alright. So despite my mother's fears and expectations of me returning home after two weeks after being in a place with no wifi or civilisation, off I went with my camera and a small duffle bag and it was definitely one of the best decisions I've ever made.
I had never been on a long-haul flight before, or been out of Europe even. To add to this, I'm not the most organised person so having to make three connecting flights made my friends and family twitch. I remember getting on the plane from Lusaka to Mfuwe and it was this tiny eight-seater plane. It was about 5pm or so and the sun was setting as we were high in the sky, and for the duration of the 40 minute flight, I starred at the vast landscape below me, with the sun setting in the multi-coloured sky, and thought ''I'M HERE, I'M REALLY HERE''.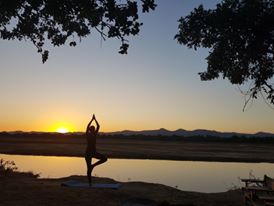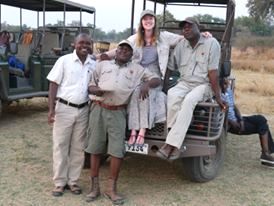 What was your favourite or most incredible wildlife sighting during your stay there?
Where to begin! Every day is just so magical in the bush. Waking up to the baboons playing outside my little hut, hearing hyenas screeching at night, seeing giraffes strolling through the plain outside my door, listening to hippos snorting and chilling in the water during the day, and I remember that elephant that munched on the tree directly outside my door. These were all just normal (NORMAL, I KNOW WHAT) everyday sightings.
I remember during my first week there, there was some big football match on. There was this room where the people who worked at the lodge ate and there was a small tv in it. I remember being in a state of complete awe as I was watching South Africa play, not being able to understand any Nyanja (the language many of the Zambians speak), and there were elephants right outside (about two meters away) munching on the trees. I was like ''is this real?''. I couldn't go back to my room until the elephants left!
Morning game drives were my favourite. Waking up at 6am and driving around wrapped up in blankets as the sun rose, the dew twinkling in the morning light, and the earthy smells from the bush was just breath-taking every single time. We'd then stop for some tea and biscuits, like a little picnic in the bush. What a great way to start the day eh!
I was a culprit of asking the guides SO MANY QUESTIONS. I am one of those super curious people about anything I am interested in, so you can only imagine my bombardment with questions in trying to learn everything I could about the bush and the animals that reside there. And what I can conclude is that the guides are extremely knowledgeable and love people being interested in their field.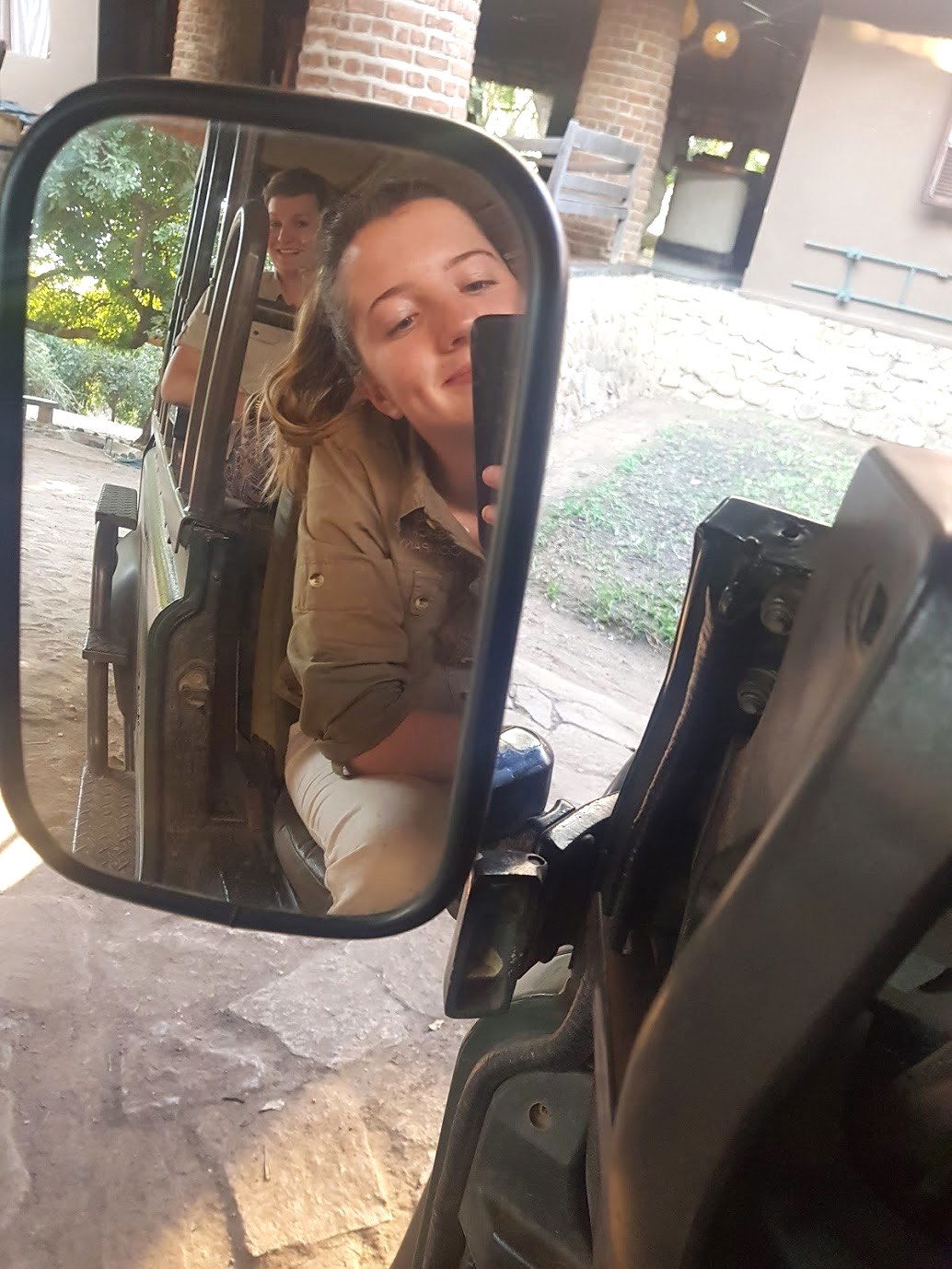 One of the most amazing sightings for me was when we saw a Leopard stalk and attack an Impala. It then proceeded to drag it up a tree to hide its kill from potential thiefs, such as lions or hyenas. Another sighting that stood out for me was when we came across a huge herd of elephants. I'd say there were about 30 or 40 elephants. Being a big elephants lover, this moment was really special to me.
Elephants are such regal and elegant beings in their natural habitat, and animals who are in such danger of poaching and being abused in circus-like institutions, in places like Thailand. It's so comforting to witness the work of organizations like Conservation South Luangwa which work to prevent and help protect animals against poaching and snaring.
I loved seeing all the baby animals; baby giraffes dancing around with their lanky legs, teeny tiny baby elephants flinging their trunks around wildly, baby warthogs called wartlets squirming and snorting about, and the tiny but cheeky baby baboons. It was hilarious to witness a baby hippo being scolded and kicked out of the water by its mother. The hippo sulked on the side of the water until it was allowed back in! One evening we happened to come across a leopard and its cub playing together amongst the trees which was really sweet.
You have been on many walking safaris in the Luangwa Valley, what were they like?
South Luangwa is renowned for their walking safaris. I loved these as you'd walk in a line, follow-the-leader style, and learn about things like reading the landscape and analysing paw-prints. It's incredible the things you can learn from an animal by their poop!
I also think that walking through the bush really enables one to appreciate the sheer size of these animals. I remember feeling so small and with a big sense of respect for these huge animals. We are visitors in their home, merely there to observe, appreciate and learn from their interactions. And what I really liked, was the mutual respect that these animals have for us too. They don't mind us being there as long as we don't bother or disrupt them.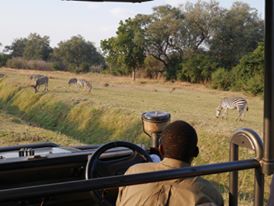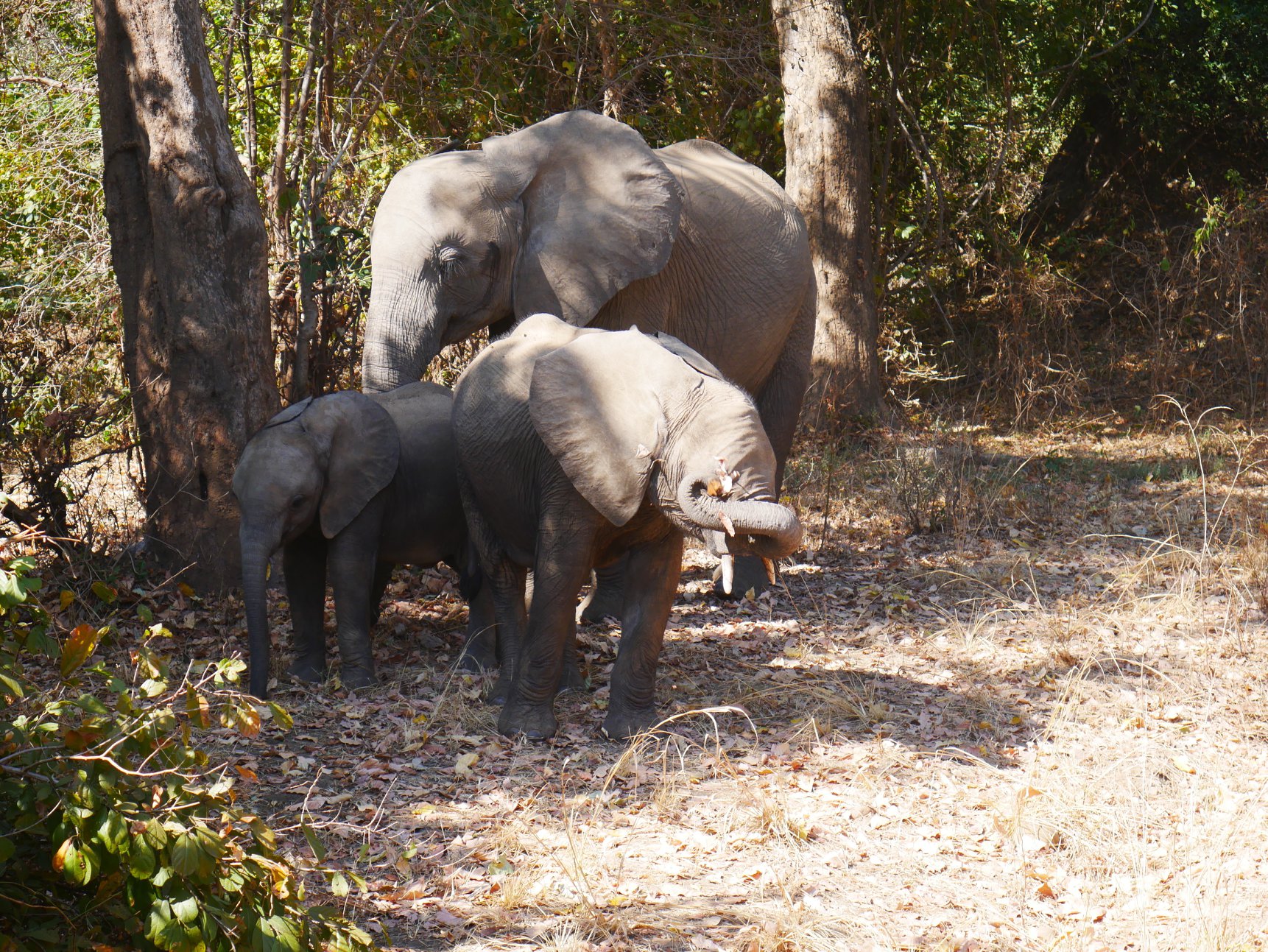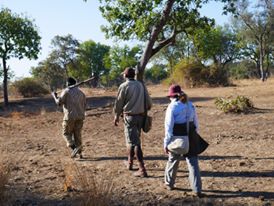 What was so special overall about this place for you?
This is really hard to answer. This place is special to me in so many ways. I just felt really calm and at peace here, and just really connected to nature. It was definitely being immersed in the beautiful landscape, the wildlife, the sounds, the fresh air, and being away from home and trivial worries.
Would you recommend South Luangwa to other potential travellers and why?
I cannot recommend South Luangwa enough! Honestly, it's not just a place, it's a feeling. What makes this place so special is the unspoilt wildlife, the friendly Zambians, the smells, the sky, the relaxed atmosphere and just how different it is from anything that we are used to. It's really a place you will not regret experiencing.
I was 20 when I went to Zambia. I'm actually really thankful that I did this experience at that age, as it is such an impressionable time. It's the stage in life when we can fall into the loop of being obsessed with material possessions; what we're wearing, how we look, social media, whilst being ignorant about topics like climate change, world poverty and grave threats to wildlife and accompanying ecosystems. Being able to witness such a pure and unspoilt landscape really highlighted my ignorance and made me appreciate the importance of conservation and protecting our planet.
For me, it wasn't only the physical place, it was the people I met whilst there also. I volunteered in South Luangwa so I got to meet an array of people from all different backgrounds, as well as becoming friends with many of the locals. I loved learning about the different tribes and the cultures. I can't express how eye-opening it is to see how people live here, witnessing real struggles is something that has definitely altered my perception for the better.
Attending the church in the village on one Sunday morning was a memorable day for me. This tiny little concrete building was brought to life with the singing, dancing and laughter. What's more, the welcoming nature and friendliness of the Zambians made me feel so at home during my stay.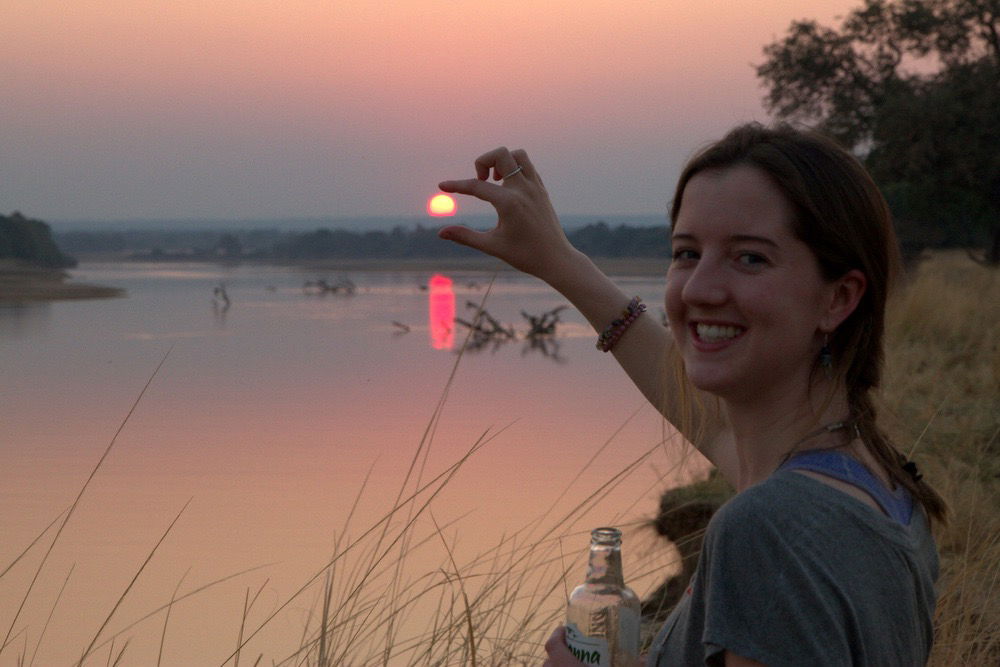 Do you plan to come back any time soon?
I would LOVE to come back and it's definitely something I'd plan to do if I can. I would love to travel to other parts of Africa too, but South Luangwa will always hold a special place in my heart. I would love to see the people I met whilst here, particularly my surrogate Big Sister Mahina, who taught me so much.
I don't really know when I would plan to come back as I have no idea where life is going to take me in the next few years. Since I have an interest in natural cures for diseases and therapies, I would love to carry out research in Africa. I would also love to get involved in conservation or education of disease control and prevention. But all I know is that I will definitely return to Africa, somehow, sometime and in some way!
I'm so thankful for my time in South Luangwa - the experiences, the people, and particularly its impact on my life. I would highly urge anyone thinking about visiting to go for it - you will not regret it!