Melanie Iredale crafts stunningly beautiful, handmade jewellery to wear with every outfit! She produces necklaces, pendants, bracelets and earrings, getting inspiration from the people and nature around her.
Her flair for artistic design and her skills in jewelry creation means she can create a wide range of jewellery from which to choose your unique look. Each piece looks simple but has sophisticated combinations of textures, surfaces and techniques.
Part of her inspiration comes from the African wilderness. Although she hasn't been to Africa yet she yearns to discover the "bush". She is currently planning her first trip to the Luangwa Valley!
Hi Mel, could you start by telling us where you come from?
I was born by the Sea in the county of Yorkshire. When I was 16 I moved to london to go to Ballet school. I lived in london for nearly 30yrs. Then after I had my son Josh moved into Hertfordshire back to the countryside once again !! As I love being surrounded by nature.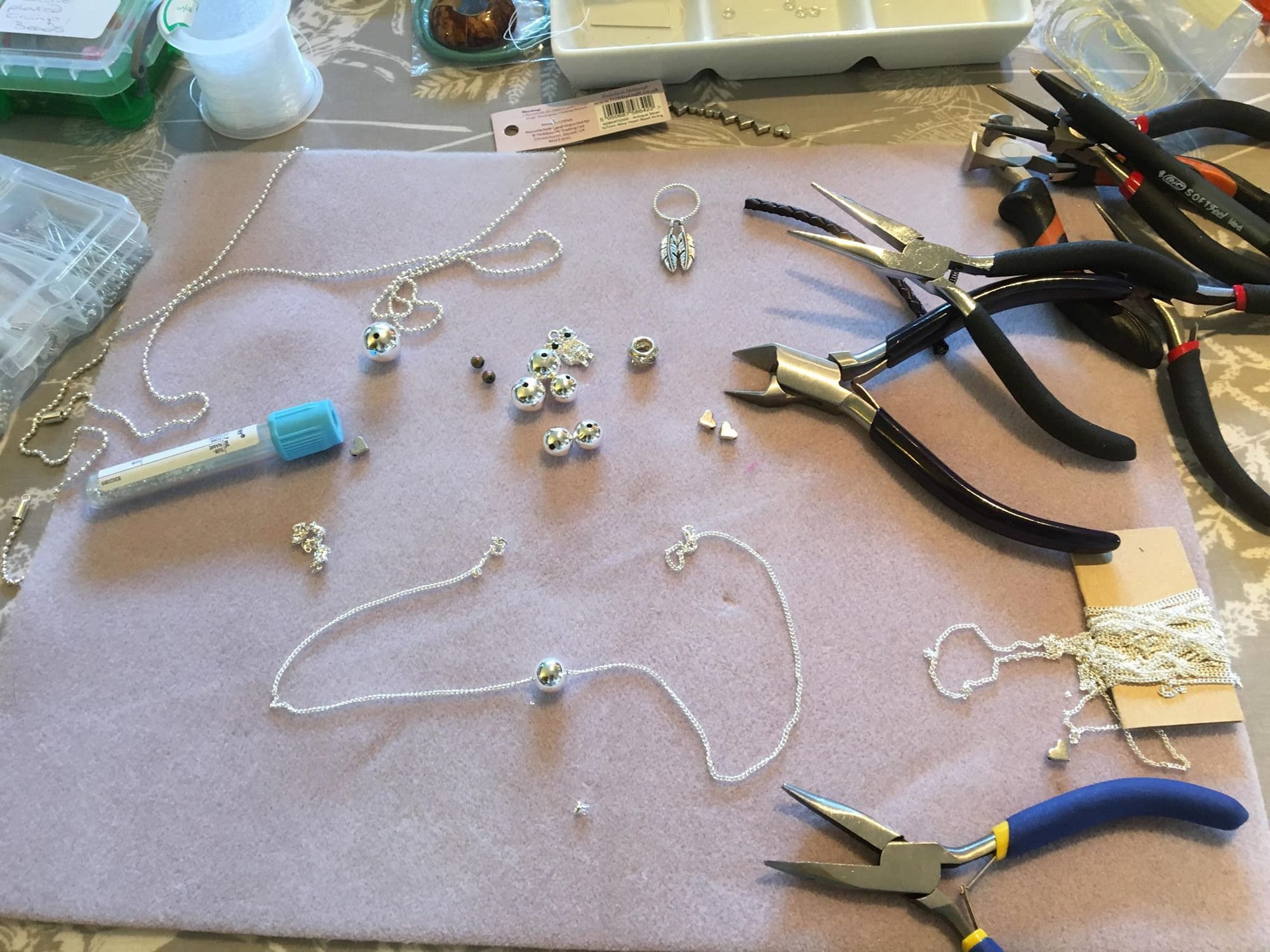 How long have you been making jewelleries for?
I did some jewellery as a hobby when I was 16-17 years old but then started again 10 years ago ! I love doing it ! If I don't have jewellery to go with an outfit I can just make it!
I am self-taught and then people started to ask if I would make jewellery for other people so that's how the business side of it came about.
What materials do you use and why?
I love working with gemstones. My favourite being smokey quartz. I work a lot too with leather and wood and Tibetan silver aswell as sterling silver.
How do you get inspiration for your creations?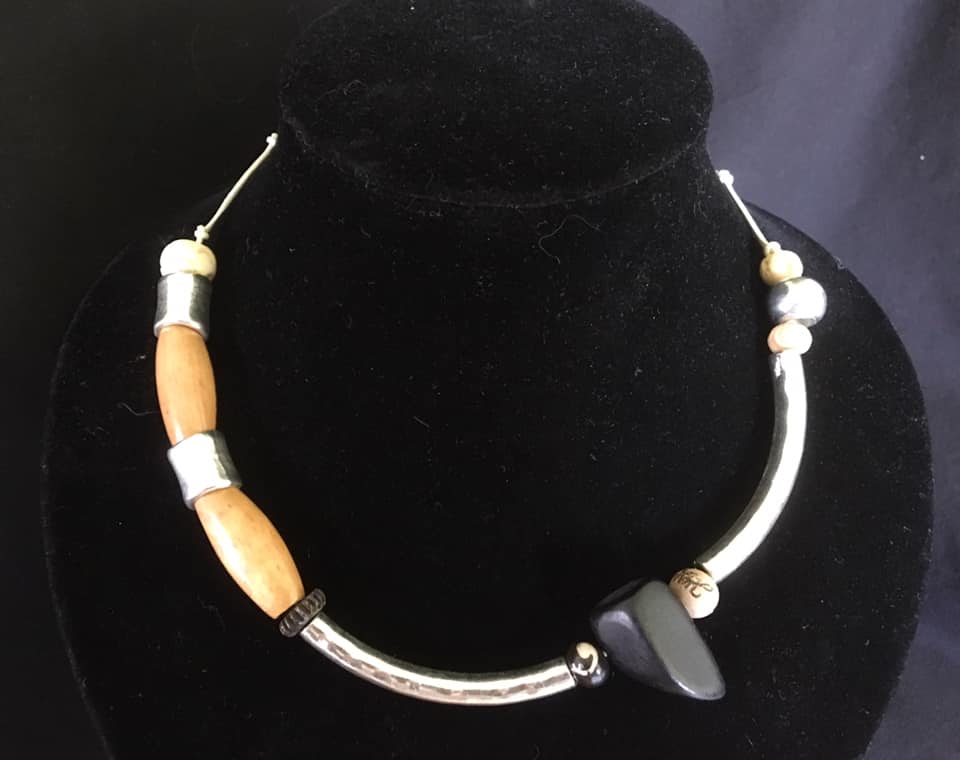 Sometimes my inspiration can come from beads or a charm. Sometimes Mother Nature gives me ideas. I also like creating for a person and then I take their personality into consideration and it goes from there.
What makes your jewelleries special?
I love doing pieces of jewellery that are bespoke or a one off. I thinks it is nice that there's only one of a certain piece of jewellery out there! I also like designing for all age groups. And all pieces are made with love and care.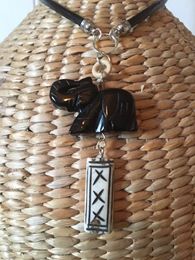 We love the stunning elephant choker that you made. What does the elephant symbolise for you?
For me the elephant is symbolic of ancient wisdom, the loyalty they have amongst themselves and strength in so many different ways .
You are donating pieces of jewelleries to Luangwa Wildlife Magazine and all profits from their sales go directly towards helping children in Mfuwe village get an education so that they may become the future generation of conservationists and help preserve the local wildlife and their natural heritage . How do you feel about doing this?
I feel so excited about donating some of my jewellery, so the proceeds can be given to the children of Zambia for their education. We all deserve the best start in life so I'm delighted that I will be able to help. Even more so that their education will teach them about the conserv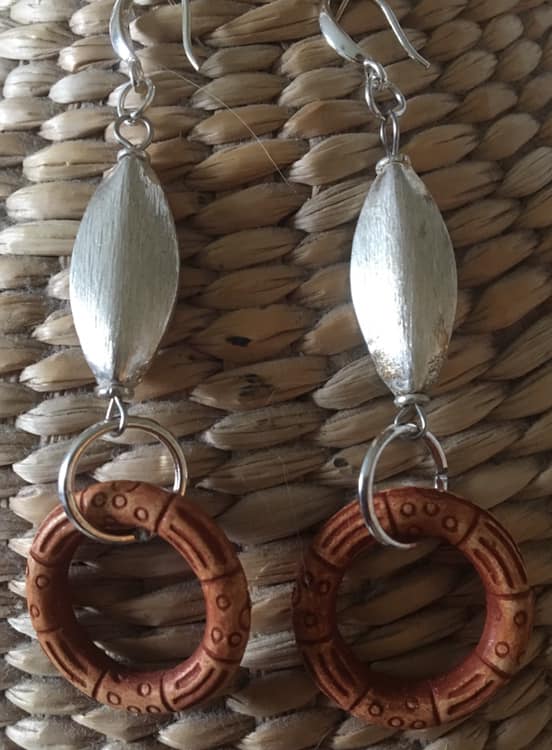 ation of the special animals in Africa and that poaching is such a destructive thing to both creature and man! Which greatly upsets me.
Where did you get your passion for Africa from?
My passion for Africa is born out of many different reasons. The stunning scenery, the animals, big and small, which I have only ever seen in captivity. This has always made me sad as all animals should only ever live in their natural habitat. I have a real passion for big cats and elephants and I love the culture and the people for many suffer great hardship but remain happy.
What would you like to see on an African safari?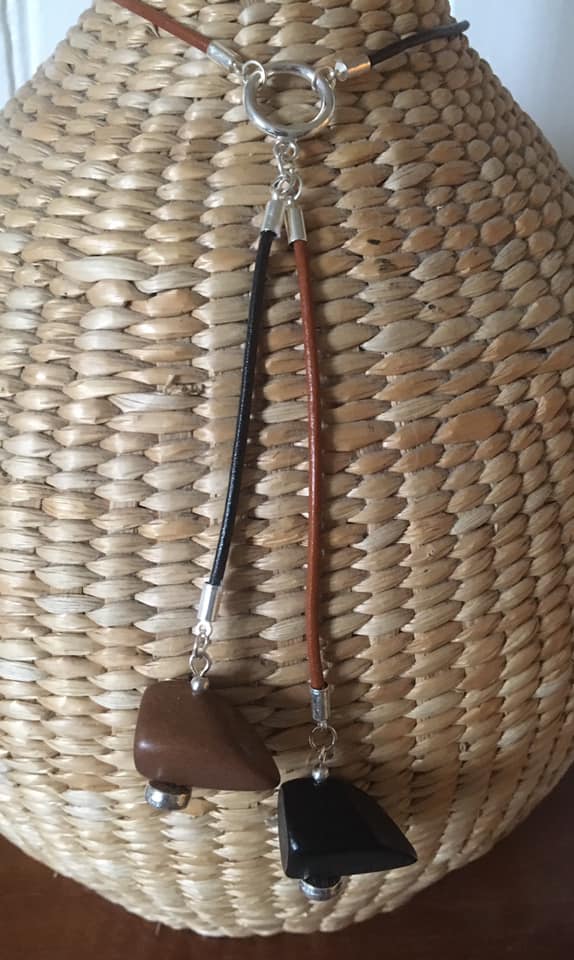 I would love to go on Safari to see the animals I've always loved in the wild, to experience the atmosphere and the stunning landscapes. The majesty of it all. I'd love to see elephants in a herd, as well as big cats but also all the noises that come with both. I'd also love to see giraffe as on a wildlife documentary I saw two Bulls fighting in slow motion and it was incredible.
What else would you like to do in the future?
In the future I would like to do a silversmith course so I can truly be unique in my creations and then setting gems stones within the silver pieces I create .
To learn more about Mel, see her amazing creations, and order your very own, unique piece of jewellery check out the Blukoala page on Facebook or you can contact her directly at melanie.iredale@hotmail.com.
---
Article written by Luangwa Wildlife Magazine editor-in-chief and wildlife journalist Mahina Mahina Allkemya Zulu. If you are contributing to helping the Zambian wildlife, have travelled to Luangwa before and wish to be interviewed by Luangwa Wildlife Magazine, email us at info@luangwawildlife.com. For advertising enquiries, email us at advertising@luangwawildlife.com.