When going on safari in the Luangwa Valley you will most certainly pass through Mfuwe Village. Mfuwe is very safe and the local people are very warm, friendly and always happy to help. The "township" has grown over the last 10 years.
While there are no shopping malls or the likes, it is a very interesting little village which you can easily visit and where you will find things to do. Here are some of the things you may want to see:
- Health clinic: You can visit any time and have a chat with the nurses or doctor there, provided they are not busy. Any donation (leftover medicine, plasters) is greatly appreciated.
- Schools: School visits can be organised by your lodge which most likely offers cultural trips. You can also book a local guide for the day (we can put you in touch with great guides and/or taxi drivers. Email us).
- Boreholes: While in Europe we all have access to tap water, Zambian people still very much rely on boreholes. One borehole helps around 250 people who, instead of having to get water from the river, can now draw water safely.
- Local crafts: There are several craft shops along the way for you to browse through. Items are made by Zambians and from locally-sourced products and are of very good quality. The sales of their craft provide the local people with a much-needed income.
- Local market: Every day you can find a wide assortment of fruits and vegetables as well as local dishes at the market. The women are very friendly and will love showing you their products and how to use them.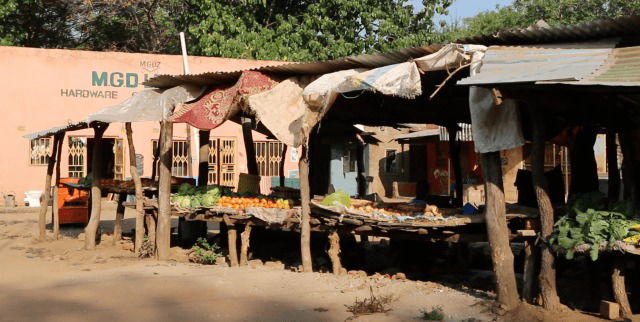 - Restaurants: For an on-the-go grilled chicken and chips you can go to Tinta Restaurant. Dorphil serves delicious pizzas and also makes birthday cakes. Both local dishes, which you must try at least once, on their menus. Tribe has a little cafe where you can taste Baobad fruit and Tamarin fruit juices and order freshly-made wraps. The owners also manage Tribal Textiles, located 10 minutes from the airport and on the way to Mfuwe village, which also has a lovely coffee shop and serves tasty snacks. Project Luangwa's outside cafe is also now offering home-baked baguettes, sandwiches and salads at a very affordable price.
- Jewellery: Earrings, necklaces and bracelets can be found at Mulberry Mongoose, located about 10 minutes off the road after the BP station. They do an amazing job at transforming snares which were used to poach animals and which the local authorities have removed into unique jewellery. Part of the profits from the sales helps support the conservation of the local wildlife.
- Shops: Don't forget to stop at the clothe stands on the way! Most countries like Africa get a lot of donated clothe from around the world which they sell for a living. You may be surprised by what good quality shirts and trousers you may find there!
- Tribal Textiles: Although not located in the village per-se, Tribal is a must-see for anyone interested in watching local people make various textiles manually and buy some souvenirs to bring back home. They are located only 10 minutes from Mfuwe airport.
- Petrol station, Bank and Post office
Please not that there is one petrol station in Mfuwe village and a Zanaco ATM machine where you can draw cash but no post office or bank bureaux. You can find those at the airport, 40 minutes away or ask your lodge if they can change your dollars in the local currency for you. Some lodges will also offer to post your postards for you. The immigration office is also located at the airport.
How to get to Mfuwe Village
By plane
You will usually be landing at Mfuwe International Airport which has about two flights coming in and out every day. Charter flights can also be booked and have access to Lilongwe (Malawi), Mwaleshi (North Luangwa), Shiwa Ngandu, Kasanka and other domestic destinations.
The airport is about 25km from Mfuwe Bridge and transport from there should be arrange in advance with your accommodation.
By road
Mfuwe is about two hours by car from Chipata. The road is tarred and smooth and the drive is easy. If you are driving from Lilongwe, Malawi, it will take you about two or 3 three hours to get there.
If you have your own car, count about eight to ten hours from the capital city Lusaka. There is also a daily bus run Jonda Tours, which can take you there and back. The bus stops several times along the way and you can get a whole lot of local fruits, vegetables and crafts during the trip. It costs only 280 ZKW (approximately 25 dollar). Payment must be done in the local currency prior to departure. The bus leaves Lusaka at 5 am and in Mfuwe departure is 4 am.
Most safari lodges offer trips to the village for about $20 or $30 and for about $50 for a visit to Tribal Textiles.
You can also rent a car from Personal Touch (+260 6 246 123 or 0978-459965) by emailing ben@tptouch.com for about $125 per day, airport transfers included.
We can also put you in touch with fantastic local guides for the day. They will charge on average $10 for a trip from and back to your lodge or $35 for a whole day out with them.
If you wish to hire a local tour guide, email us and we will put you in touch with our professional and recommended guides.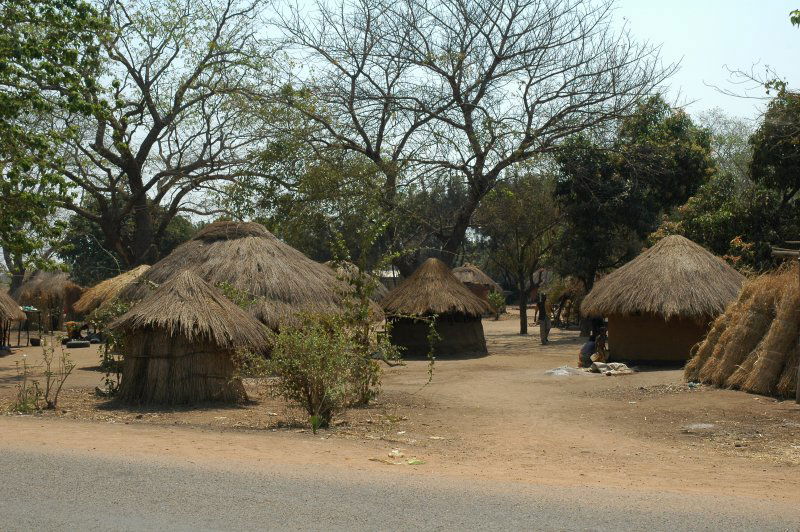 ---
Article written by Luangwa Wildlife Magazine editor-in-chief and wildlife journalist Mahina Mahina Allkemya Zulu. Pictures: Wikitravel and Kelvin Zulu, Luangwa Wildlife Magazine photographer and expert safari guide. Contributions (articles and/or pictures) are welcome and can be sent to info@luangwawildlife.com. For advertising enquiries, email us at advertising@luangwawildlife.com.