Covering 4,636 km², Noth Luangwa National Park is the northernmost of the three parks in the Luangwa Valley.
It was established in 1938, first as game reserve, then as a national park. The Luangwa River lies in the east and it is bordered by the Muchinga Escarpment to the west with the Mwaleshi River and is flowing through the park.
It is very remote and not easily accessible, compared to other parts of Luangwa. Therefore it is not open to the public and there are no permanent lodges. You may only access it by booking through one of the few safari operators who have permission to conduct walking safaris there.
While not as popular as South Luangwa National Park, it offers one of the best safari experience precisely because of its "untamed" wilderness. The Cookson's wildebeest, Crawshay's zebra and many antelopes and birds, as well as lions and other predators can be found there.
The park suffered from heavy poaching in the 1970s and 1980s but is now steadily recovering, with a growing elephant population and the return of many animals. In 2003 black rhino were also reintroduced there, but they are under 24hrs supervision. In 2005, the area was dubbed a Lion Conservation Unit together with South Luangwa National Park.
The park is famous for its mention in Mark and Delia Owen's book "Survivors song" ("The eye of the elephant") about their struggle to help curb poaching in the area. Their research station and ongoing presence helped reduce illegal activities in the area at the time. They are also the reason why authorities allowed entry to a few more safari operators who bring limited numbers into the Park for walking safaris.
You can visit the park by booking a stay with Mwaleshi Camp, Buffalo Camp or North Luangwa Explorers Camp. For more information enquire now.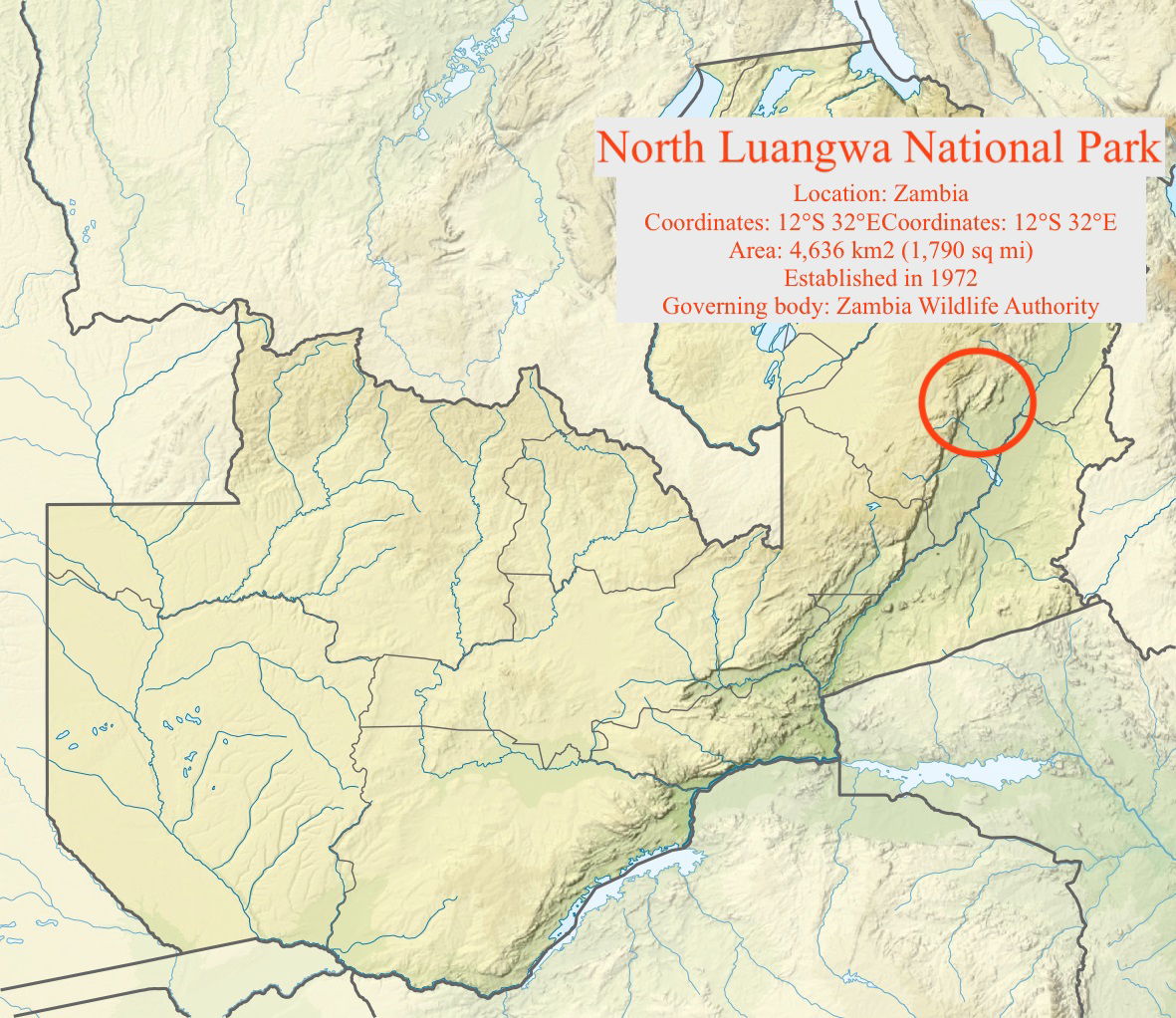 ---
Source: Zambia Tourism