Are you still wondering what presents to get your loved ones for Christmas? How about inspiring your husband, children or parents to come with you on an African Safari holiday some time soon, or at least awaking their interest in the wondrous African wildlife!
Here are some fun gift ideas for the entire family!
For Mum and Dad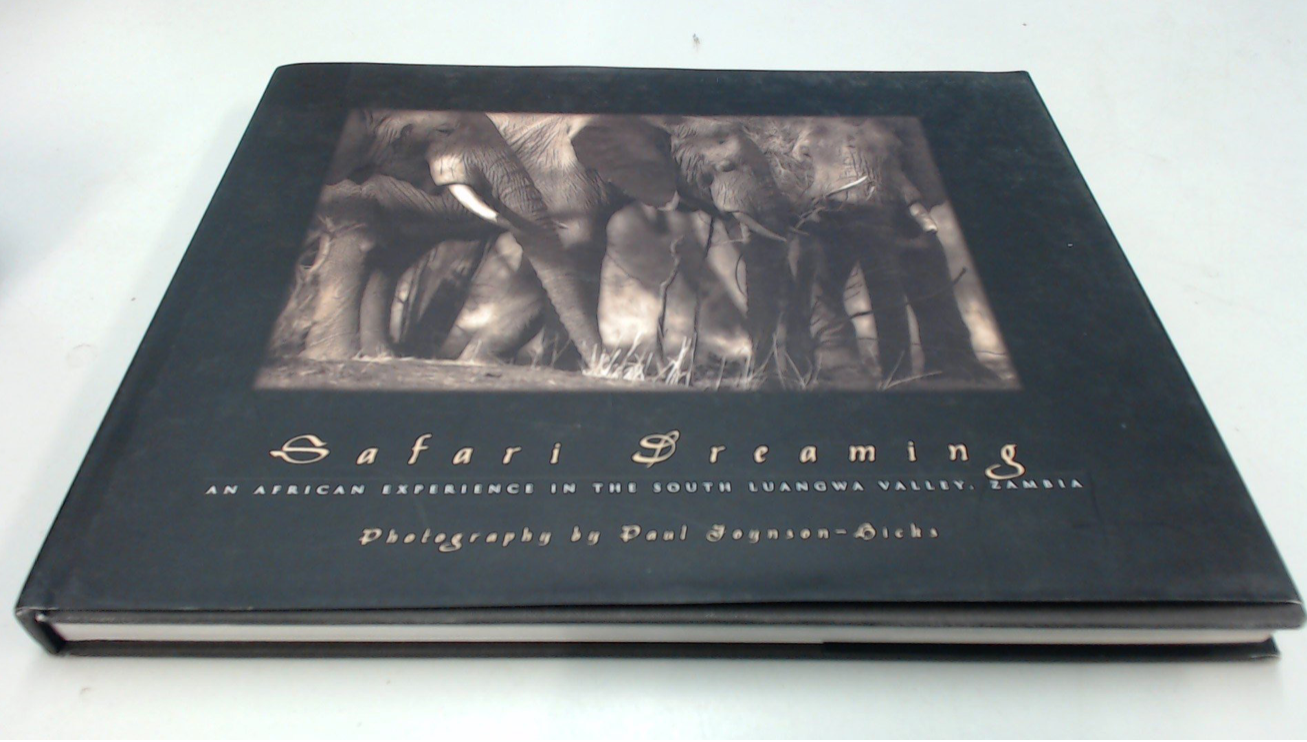 Safari Dreaming: An African Safari Experience in the South Luangwa Valley, Zambia, is a gorgeous coffee table book showcasing amazing pictures of the Luangwa's wildlife, which will make a beautiful gift and wonderful addition to your parents' lounge or library.
Find it here: https://www.amazon.com/Safari-Dreaming-African-Experience-Luangwa/dp/9987893414/ref=sr_1_1?keywords=Safari+Dreaming%3A+An+African+Safari+Experience+in+the+South+Luangwa+Valley&qid=1573978624&sr=8-1
---
For Him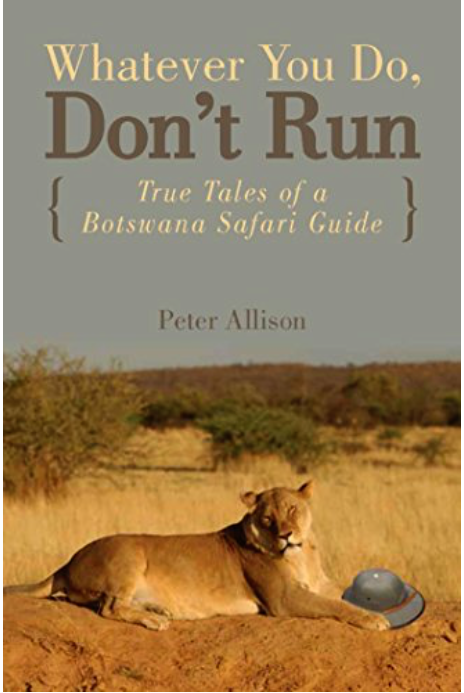 Treat your partner or husband with this hilarious compilation of anecdotes of a safari guide in the Okavango Delta, Botswana. In this book, Peter Allison gives us the guide's-eye view of living in the bush, confronting the world's fiercest terrain of wild animals and, most challenging of all, managing herds of gaping tourists.
Find it here: https://www.amazon.com/Whatever-You-Do-Dont-Run-ebook/dp/B00MPE094G/ref=sr_1_1?keywords=whatever+you+do+don%27t+run&qid=1573978651&sr=8-1
---
For Her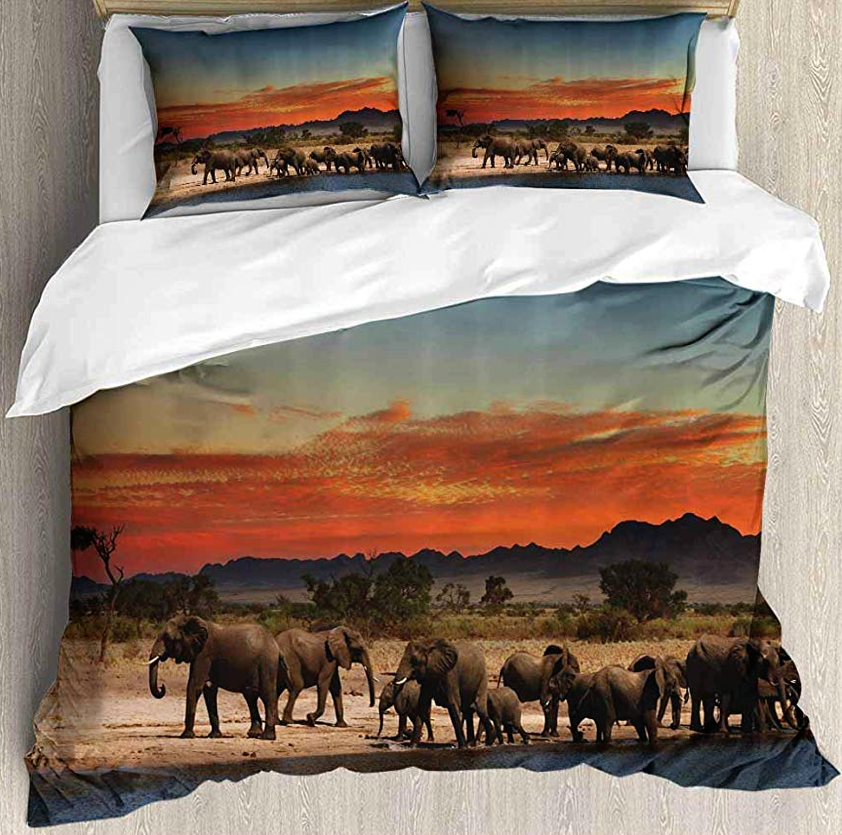 Surprise your wife on Christmas morning with this absolutely stunning Safari-style duvet and pillow covers. She will feel instantly like she is in Africa! This is the perfect gift if she has been to Africa and misses this amazing continent, and if she hasn't yet, she may soon be inspired to go!
Find it here: https://www.amazon.com/prunushome-Bedding-Wildlife-Pattern-Printed/dp/B081CT5H9V/ref=sr_1_23?keywords=africa+safari+duvet&qid=1573978345&sr=8-23
---
For children aged 14 - 17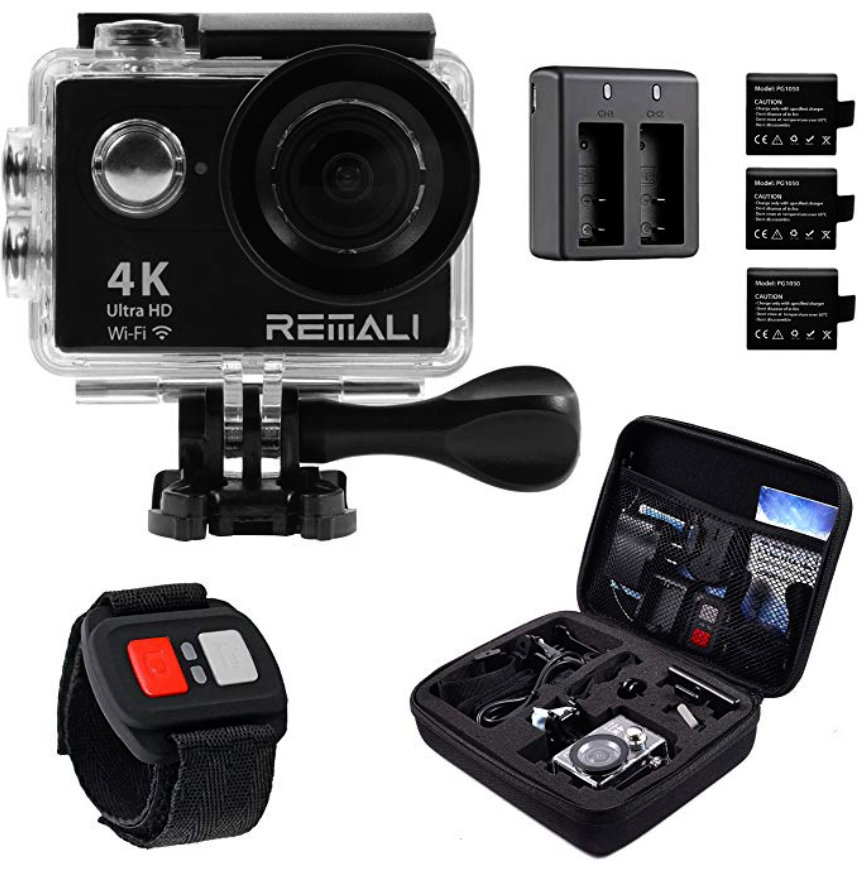 We know how teenagers love gadgets! This Action Camera package will sure be a popular option. He or she will be able to practice anywhere and it is a great set to take on safari with them!
This package includes a Remali Action Camera which captures crystal clear pictures and action shots in crisp 12MP quality. It comes with a user-friendly remote control along with an easy to use Wifi APP for iOS and Android phones and tablets. It is also waterproof up to 30m (98ft) when placed in the provided waterproof case. This set also includes two extra 1050 mAh batteries, a dual charger, and a REMALI carrying case that conveniently fits all of the provided accessories.
Memory cards are not included though. You will need a Micro SDHC card of maximum 32 GB and with a minimum UHS Speed Class U1 and Speed Class 10 for Full HD (1080p) video recording. For 2K and 4K UHD video recording you need UHS Speed Class U3 and video Speed Class V30.
Find it here: https://www.amazon.com/Sports-Action-REMALI-Package-Available/dp/B01GSHGBGU/ref=sr_1_2?keywords=safari+camera&qid=1573977794&sr=8-2
---
For children aged 12 - 14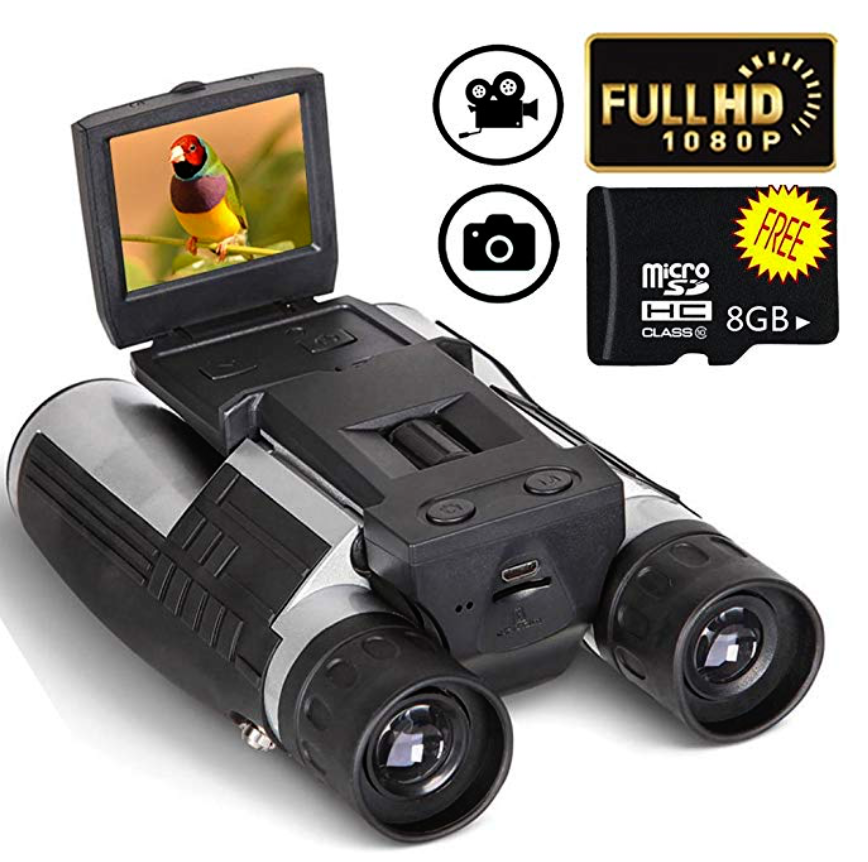 For less than 100$ you can get you kid this very cool Digital Camera Binoculars with a built-in video camera that captures HD video at 1280 x 1080 resolution. The package on Amazon comes with an SD card slot that supports up to 32 GB memory cards.
Photographs can be captured with crisp, clear detail, unlike models that produced blurry images. These binoculars perfectly realize the dual functions of telescope digital imaging and video recording and it can also take a clear picture in darker environment.
It's just the perfect tool for going on safari, but also to use at home!
You can find it here: https://www.amazon.com/Binoculars-Telescope-Recorder-Watching-Football/dp/B01G1VF1WS/ref=sr_1_6?keywords=safari+camera&qid=1573977794&sr=8-6
---
For children aged 10 - 12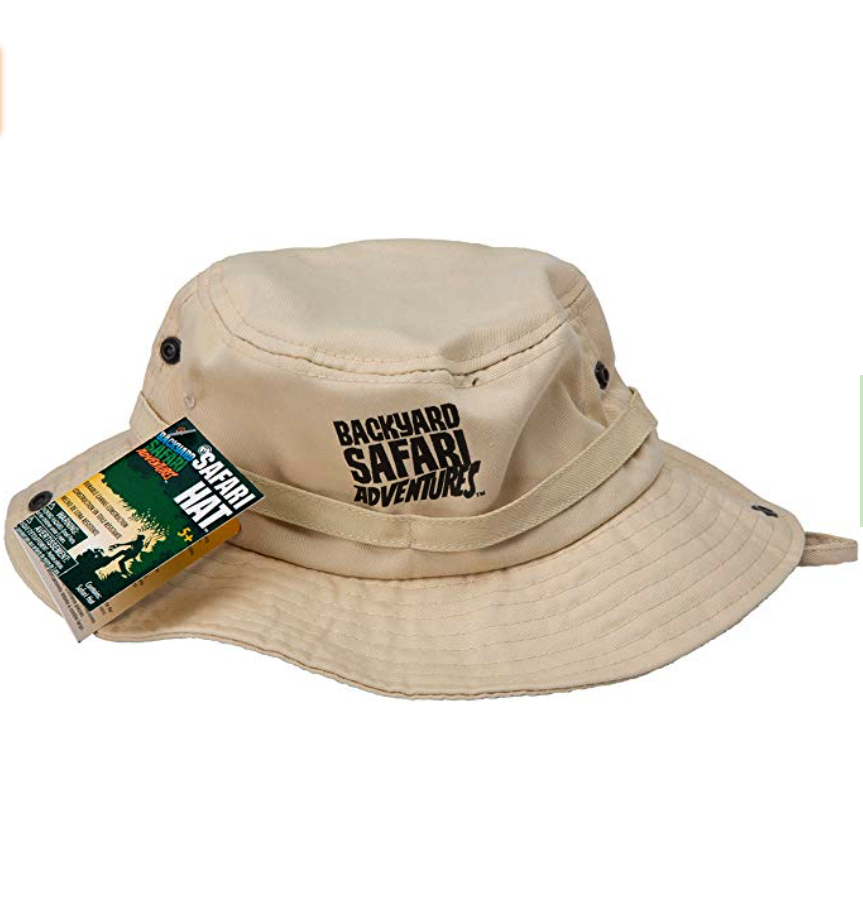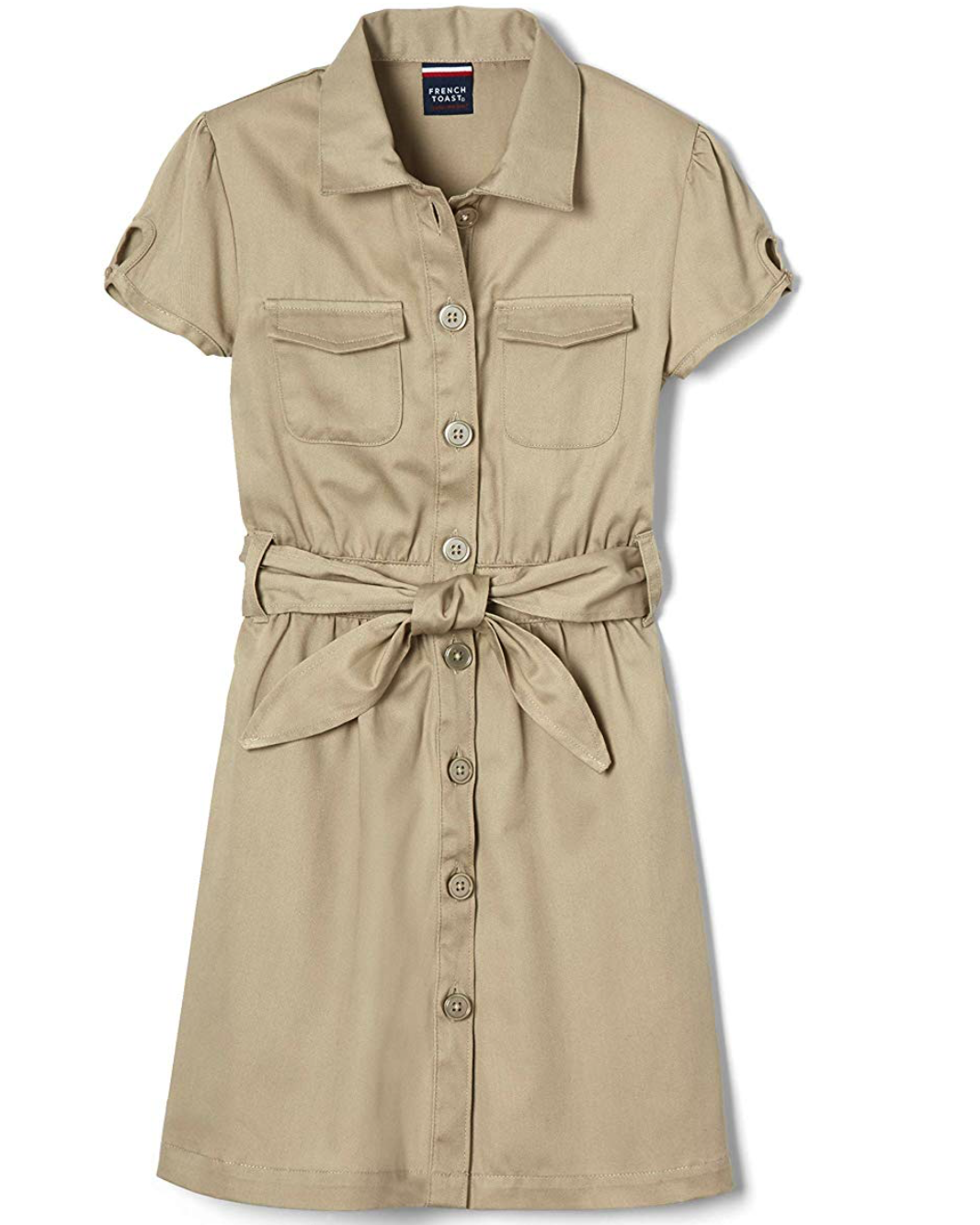 Why not get your girl this stunning safari shirtdress, and your boy this backyard safari adventure hat! The dress is made of 60% cotton, lighter and has a pearlized Poly button placket front closure, sleeve with keyhole cuff and patch pockets with pocket flaps. The hat is made of durable canvas material and features loops for extra gear as well as a quick release neck string. Perfect to protect them from the sun, wind and to wear anywhere outside!
Backyard adventure safari hat: https://www.amazon.com/Backyard-Safari-Company-0T2470706-Hat/dp/B006UF6KOY/ref=sr_1_18?keywords=kids+safari+hat&qid=1573980468&sr=8-18
safari shirtdress: https://www.amazon.com/French-Toast-Girls-Safari-Shirtdress/dp/B00XBBX7X2/ref=sr_1_37?dchild=1&keywords=safari+7+-+10&qid=1573980311&sr=8-37
---
For children aged 7 - 10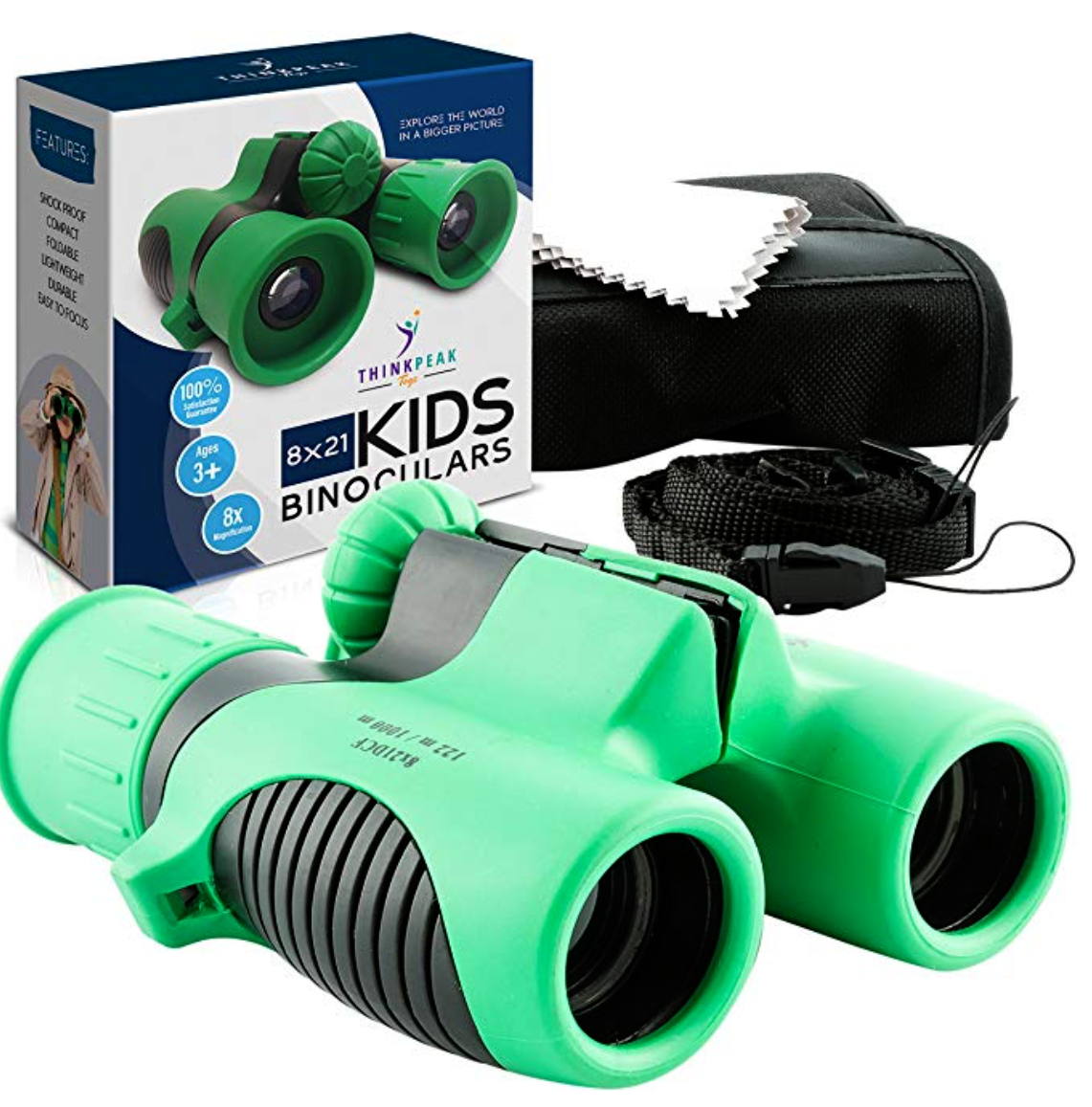 These high power and high quality binoculars are the perfect gift for curious children who love to explore nature. Unlike low-quality binoculars for kids that break easily and aren't durable enough, these binoculars feature anti-friction and shock-proof rubber coating technology. Also, while other kids binoculars are usually blurry these binoculars have bak-4 roof prisms which provides crisp and colourful images in high resolution. They also have a grip ergonomically designed for kids.
Find it here: https://www.amazon.com/THINKPEAK-TOYS-Binoculars-Kids-Resolution/dp/B077HRXP15/ref=sr_1_8?keywords=safari+7+-+10&qid=1573980311&sr=8-8
---
For children aged 5 - 7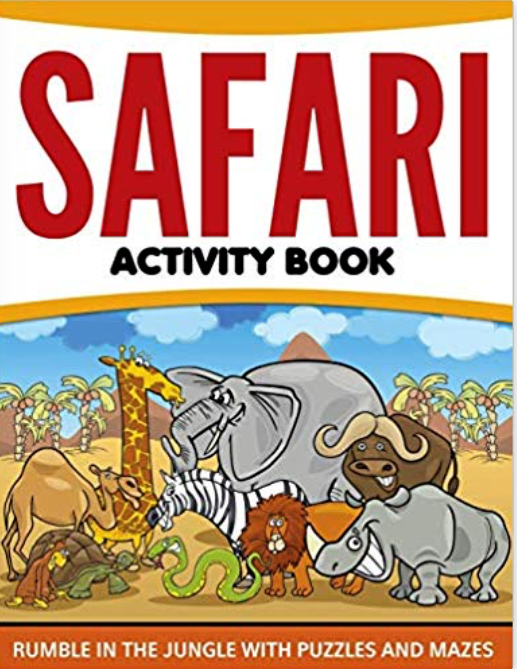 This very cool Safari activity book is a lot of fun and will challenge and entertain your kids for hours! Can they guess what animals lay hidden beneath all these lines? Get them some crayons crayons and let them follow the colouring "trail" of instructions to find out! A must-have in the household!
Find it here: https://www.amazon.com/dp/1681458349/ref=rdr_ext_sb_ti_hist_1
---
For children aged 3 - 5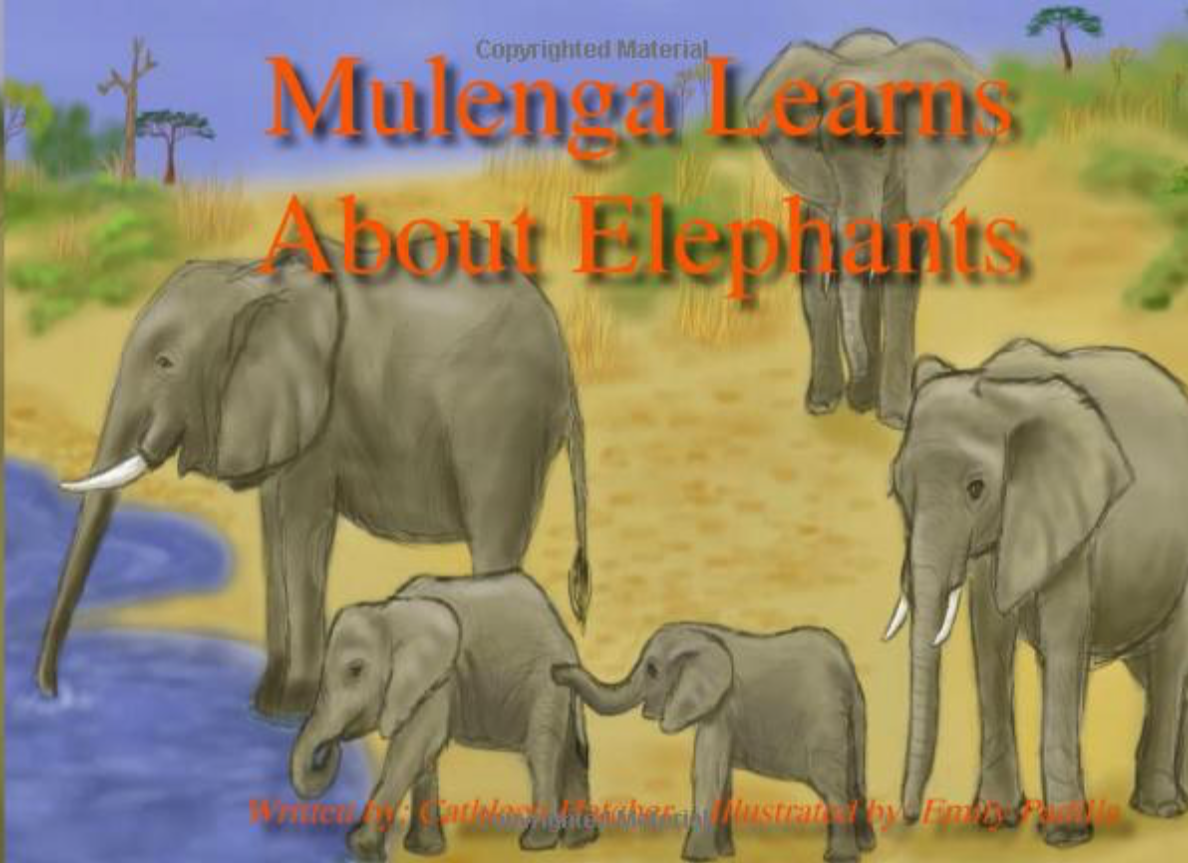 This beautiful bedtime story is about a boy growing up in Zambia, Africa who goes around the wilderness with his brother and uncle, a safari guide. An amazing tale, Mulenga Learns About Elephants is the fourth book in the Mulenga series and it book goes into interesting details and brightly illustrated pictures of African Elephants.
The Mulenga series are based on actual events and written for the education of children worldwide.
Find it here: https://www.amazon.com/Mulenga-Learns-About-Elephants-Adventure/dp/1724500317/ref=sr_1_1?keywords=mulenga+learn+about+elephants&qid=1573979152&sr=8-1
---
For toddlers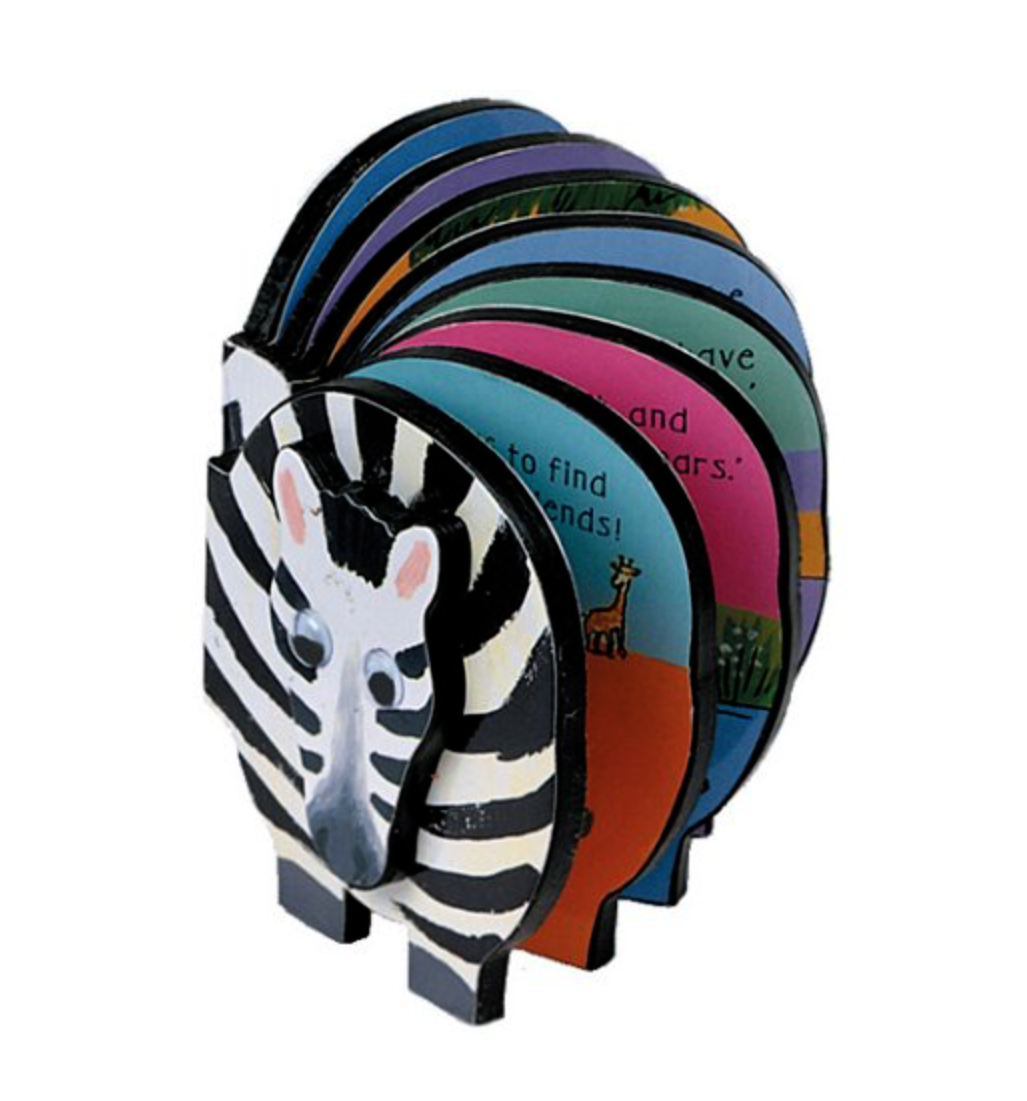 Just like all books in Barron's Chunky Safari series, Chunky Safari Zebra is shaped like the animal and stands up on its feet! It has amusing faces and button eyes that roll and wiggle. When opening the extra-thick board pages of this book kids find an entertaining little animal story in easy-to-understand words, with full-colour illustrations on every page. Perfect for preschool kids. When they've finished this story, they can close the covers and use the zebra to create stories of their own!
Find it here: https://www.amazon.com/gp/product/0764153285/ref=dbs_a_def_rwt_bibl_vppi_i1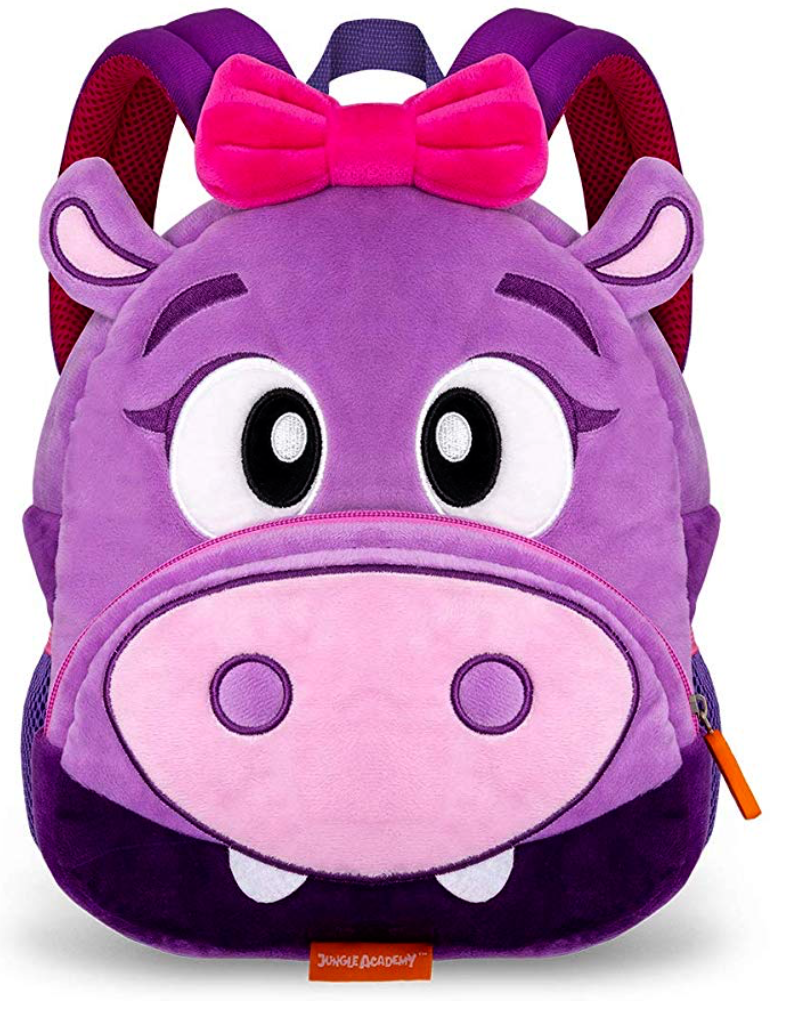 Alternatively, you could get your little one this absolutely cute Jungle Academy Plush Jackie the Hippo backpack! With a safe zip closure, it has ample room to transport toys, lunches, books or dolls. It is also easy to clean, lightweight, comfortable and super soft, and is the perfect size for toddlers.
Find it here: https://www.amazon.com/dp/B07MMNZ9NM?aaxitk=gEGhJiT4jqAo1u7aPL4PWQ&pd_rd_i=B07MMNZ9NM&pf_rd_p=44fc3e0f-4b9e-4ed8-b33b-363a7257163d&hsa_cr_id=1909948190701&sb-ci-n=asinImage&sb-ci-v=https%3A%2F%2Fimages-na.ssl-images-amazon.com%2Fimages%2FI%2F41WI09ZlLIL.jpg&sb-ci-a=B07MMNZ9NM
---
Article by Mahina Allkemya Zulu, Luangwa Wildlife Magazine editor-in-chief. Pictures and description: Amazon.com.