Safari "lodges" are typically found in Africa and are a perfect destination for anyone wanting to enjoy a comfortable holiday in an exotic part of the world. They are usually located inside or near national parks or game reserves. But what exactly should you expect when staying at a "lodge"?
You have plenty of options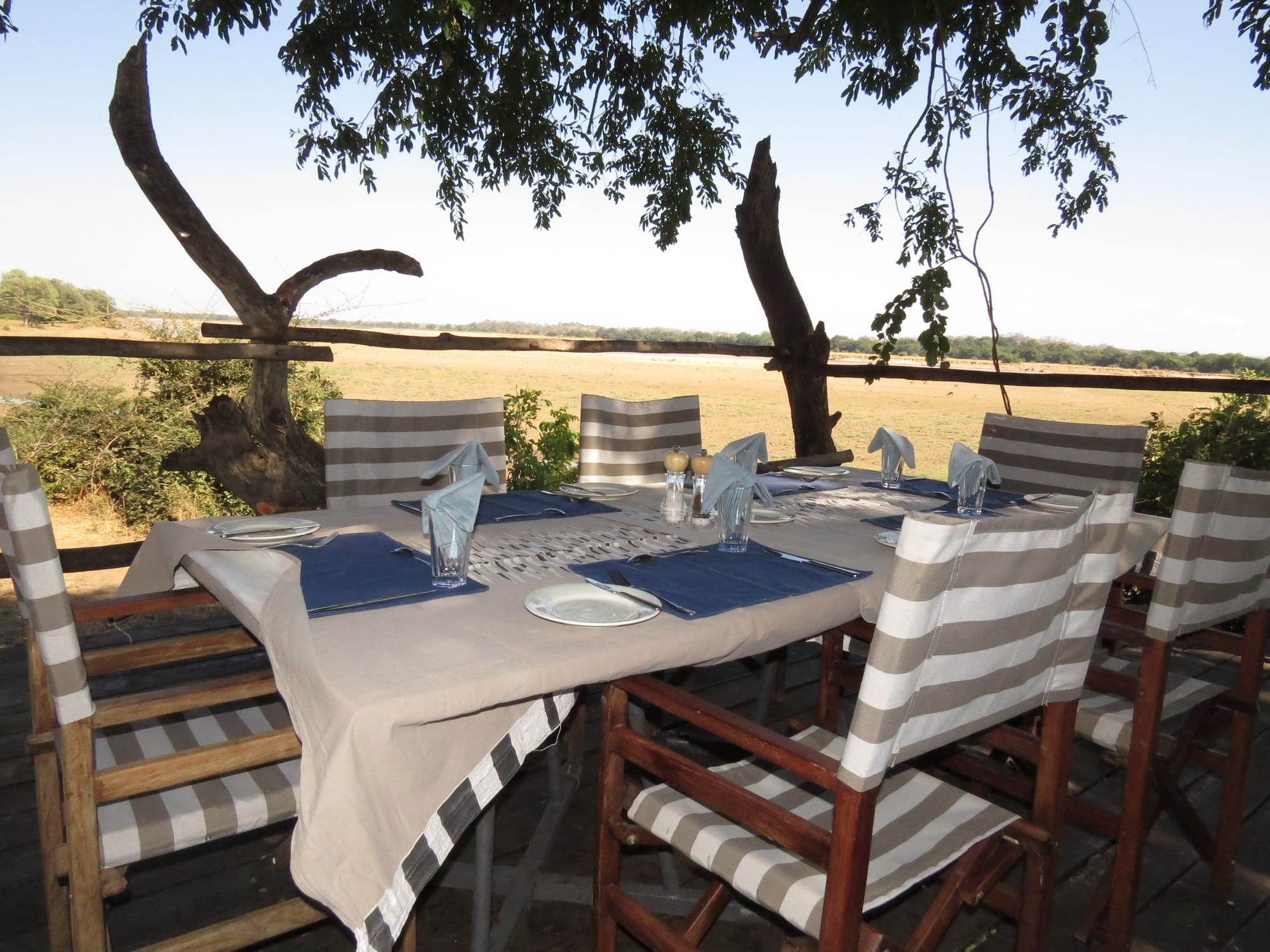 The standard of accommodation varies considerably, which means you can literally choose what style suits you best, from rustic bush camps, sometimes tented, or luxury chalets. Unlike hotels or pensions, which tend to consist of building complexes or houses with many rooms, the dwellings in lodges are often in separate buildings/chalets/tents that includes a bedroom, sometimes an en-suite bathroom, a veranda and, in most family chalets, a small kitchen.
When booking a safari holiday through an agent or with the lodge itself you will be offered a "full-board" option which includes all meals (breakfast, lunch, sometimes afternoon tea, and diner) as well as game drives or safari activities.
Most lodges will offer a simple yet tasty continental breakfast, a buffet lunch and a set meal for diner. You may not have an A La Carte menu but the chefs are excellent and lodges usually accommodate for various dietary requirements. You also get free snacks and drinks on safari activities during your coffee break at at sundowners so you will rarely get hungry during the day.
Meals are served at certain times however, and you have to respect that schedule. The same goes for activities you may wish to take part in, since safari guides have to leave and come back to the lodge at certain times. You normally get a break after lunch so you can enjoy time with loved ones, a siesta, browse the internet or send your pictures to family, or swim in the pool.
You may also choose to book an accommodation-only option and so that you get the choice as to when to go on safari, and when to relax and enjoy the lodge's amenities which will usually include a swimming pool, a gift shop, a hide (from which you can observe animals) or, in the most luxurious ones, a private outdoor bath, shower or plunge pool. Most lodges offer free Wifi in the communal area but not usually in the rooms.
For the most adventurous travellers moving around in your own car and with your own tents, you may simply want to book a spot at a campsite. This gives you complete freedom as to what you choose to eat and when, and you get to decide when you go on safari or whether to book a private or group tour with the main lodge on whose land you are camping.
You are in the wild - beware!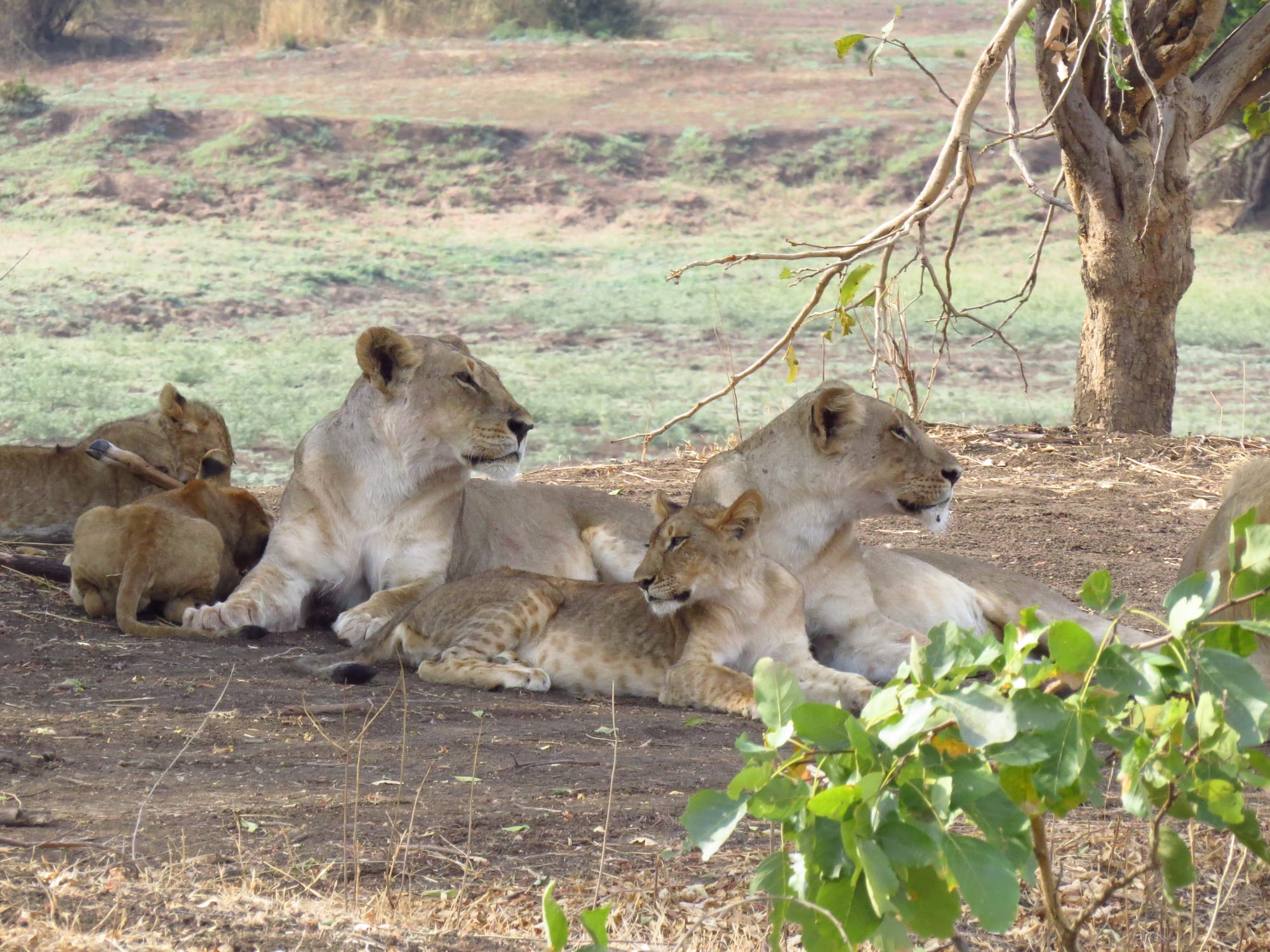 In the Luangwa Valley all lodges are in the wild, and not set in closed "enclosures". There is no fence separating you from the animals which commonly walk around the camp or lodge.
While staff will brief you on arrival it is important to remain aware and alert at all times. Vervet monkeys and baboons will likely be spying from treetops waiting for the opportunity to steal some of that chocolate bar from you. Never hit an animal or try to get your food back. It could be dangerous.
Obviously, never actively feed an animal by throwing fruits or treats at it as it affects wild animals' behaviour and if they become a nuisance for the community they may be shot down.
Also, do not throw away your empty packages, put them in a sealed plastic bag or rubbish bin and do not keep any food in the car. Elephants have a powerful sense of smell and have been known to break cars' windows to get leftovers and fruits from them.
While it is safe to walk around during the day, there may be elephants, buffalos or even hippos around every corner so check the bush and don't venture too far from your lodge on your own. If you wish to go somewhere ask the reception to send someone with you.
At night predators such as lions, leopards and hyenas can easily walk around and may even be attracted by your campfire light or the smell of food. While you are safe in your room, tent or chalet, midnight strolls are forbidden unless you are accompanied by a watchman. Most lodges will have such "guards" or guides take you back to your rooms after diner.
While this may be unnerving to the first safari-goer, these watchmen have powerful torches that can blind the animals and they know what they are doing, having dealt with wildlife in their villages all their lives. Simply follow their instructions and relax. While animals are indeed around they are are usually more scared of humans that we are of them!
Expect the unexpected and ... be patient!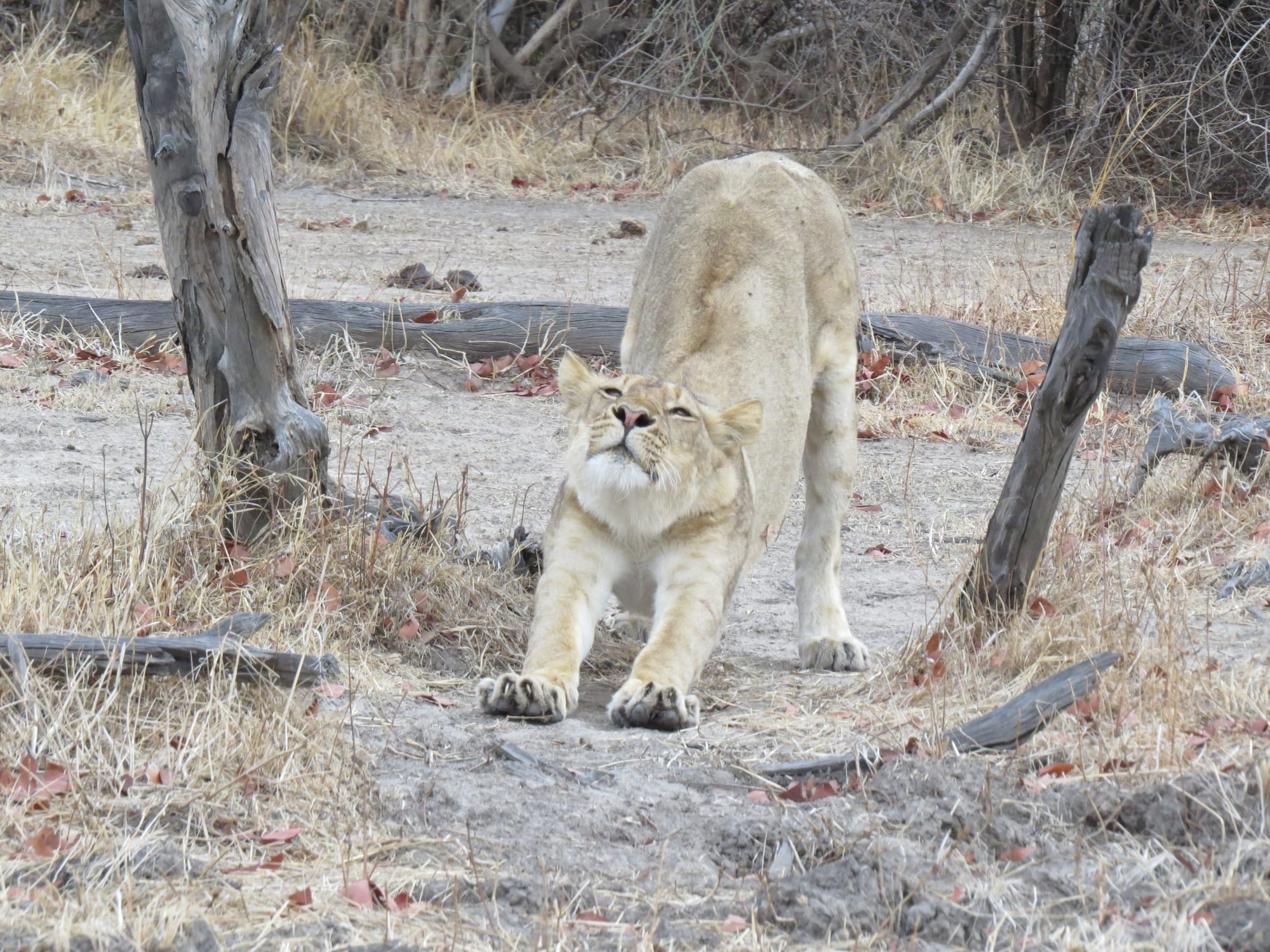 In hotels around the world you may have access to high-speed internet, expressos made from the latest coffee machine models and will rarely run into any problem. You just have to grab the telephone to order room service or report a technical issue which will be fixed right away.
However you have chosen to travel to Africa. Anything can happen here! and as frustrating as it may be sometimes, this is part of why most people love it!
While most lodges are extremely efficient, everything seems to slow down when you get to Africa. The waiter may bring your drink a little late, your meals may take a while to be ready, the water pump may stop working because of power shortage or a technical problem and it may take time to locate the right person and even longer for him or her to fix it.
But in such a remote location, most particularly in the bush, things are not as easily accessible. What's more, the African culture, much like the "island" culture, works differently. In hot countries things tend to happen much slower, probably because people have learned to conserve their energy that way.
But this is their country and while you absolutely have the right to expect good services for what you paid it is important to consider the local people's points of views. In Zambia anyway they will immediately consider you one of them, and are usually willing to help make your stay the most comfortable possible. It can be extremely strange, confusing and even offensive for them to be shouted at for something they can't fix or change.
Remember, the receptionist is not responsible for the fact that your luggage was not on your plane, and it is not the waiter's fault if the food you are eating is overcooked.
Zambian people are actually some of the kindest, most friendly, most helpful and generous people you will meet. They are hard-working, respectful and sincerely happy to see tourists visit their country and to be able to share their culture and natural heritage with them.
It is actually amazing to get to another country and learn their ways of life and enjoy the country's rhythm. It is part of why we chose to travel, to experience something different.
And when unexpected things happen, this is when we actually learn a lot more about ourselves than we would if we always stayed in a "safe", controlled, conventional and organised world.
This is what gives you a sense of adventure! This is also why you travel to Africa!
---
Article written by Luangwa Wildlife Magazine editor-in-chief and wildlife journalist Mahina Mahina Allkemya Zulu. Pictures taken by Kelvin Zulu, Luangwa Wildlife Magazine photographer and expert safari guide. Contributions (articles and/or pictures) are welcome and can be sent to info@luangwawildlife.com. For advertising enquiries, email us at advertising@luangwawildlife.com.