Getting a great safari guide will always enhance your safari experience. While most guides in Luangwa are very knowledgeable and usually very good, here are 6 attributes which we think make some guides stand out from the others.
1/ They are knowledgeable
A guide should, of course, know his stuff. Most guides "read the books" and know facts about animals, bird and trees that you see on safari. But a great guide should be fluent in English and also be able to explain animals behaviours and scientific facts in a fluid, comprehensible way that everyone understands.
They understand relationships between events that happen in the bush, can tell that a bird alarm calls signals the presence of a predator nearby and are able to track and find animals and explain to you how they did it.
2/ They are passionate
The best guides will always "read the bush". For some, guiding may be just a job, but to the passionate guides, it is what they love doing. An excellent guide is constantly studying and learning and knows he cannot take what he has read or learned for granted. He is able to come up with reasonable explanations as to what is going on by reading tracks, scats, and watching for signs to try and guess where animals can be found.
Here is a good example of what actually happened:
A guide spotted a dead antelope under a sausage tree. He said to his guests a leopard had killed it and that they would come back later to see it drag it up the tree. So they left. Another guide however spotted the same dead animal but decided to drive closer and investigate. The antelope had no bite or claw mark, not a drop of blood. He told his guests that perhaps it had been bitten by a snake. Guests were excited about this. However, by studying the surroundings he noticed a big sausage fruit nearby with a dent in it. Sausage fruits are very thick and incredibly heavy. The guide realised that it had fallen from the tree on the antelope's head and killed it instantly. He share that new information with his guests who were truly amazed. The chances of seeing an animal killed in such a way are very remote and as a result guests felt overjoyed to have seen something so unusual. What followed was even more amazing. As they were watching a hyena came along and started munching on the dead antelope!
An excellent guide is not afraid to say he doesn't know something and to refer to his books or tell a guest he will come back to them later with an answer. He doesn't assume things and is inquisitive.
3/ They are fair
Great guides always try to be fair to the best of their ability. It can be incredibly difficult for them to manage guests from different countries, with different personalities, who speak different languages and who want to see different things. Some people have come on safari to see only big cats while others are very much into birds and will want to take pictures all the time.
A great guide is able to find a balance between everyone's needs and desires and make it an enjoyable game drive for every guest. He can read his guests' body language and listens to comments made in the car. If disagreements between guests occur he is able to explain that he is doing what he is doing out of respect for everyone on the vehicle.
4/ They are tactful
Guides that stand out are the most thoughtful. They care about what they guests need and understand different people will have different demands. If someone is hard of hearing, for instance, a good guide will recommend he or she seats closest to him, or he will make a conscious effort to speak louder during the entire drive. If the weather is cold or if your guide thinks it is going to rain, he will take out blankets or raincoats and offer them to you before going on activities.
Excellent guides will also know how close to get to animals and will try their best to give you opportunities to take the best pictures possible. Yet they will always respect the animals and will never disturb them necessarily by making noise, chasing them, driving off-road or blocking their path.
5/ They have a good sense of humour
The best guides are friendly, easy-going, open-minded and able to make you feel at ease right away! They make jokes that everyone understands and test you in an interactive and enjoyable way about what you see once in a while, so that you take an active role in your activity and are not just sitting passively.
They are engaging and delight you with facts and stories about the bush and you might ask them about their culture and families. Zambian guides love to share news about their loved ones and will take it as a sign of respect that you ask.
6/ They can be booked as a private guide
For guests who have special needs getting a private guide is also a great option. They will usually be chosen by your lodge to match your desires. If you have a passion for birds or trees, for example, lodges can get you one of their guides who is most passionate about birds or the local flora. Simply let your travel agent or lodge know in advance what it is you are looking for.
If you choose to book a private guide, his full attention will be on you and what you want and expect from your safari. Private guides have more flexibility as you can choose when to go on drives and when to come back and you can give them a list of the animals you really want to see and they will do their very best to find them.
Most lodges will offer that option but there are also fantastic local safari guides who have started their own safari company and offer excellent private safari services at a much cheaper rate.
If you wish to get a local private guide and would like some recommendations we have a list of excellent private guides in the area and can put you in touch with them! Simply email us at info@luangwawildlife.com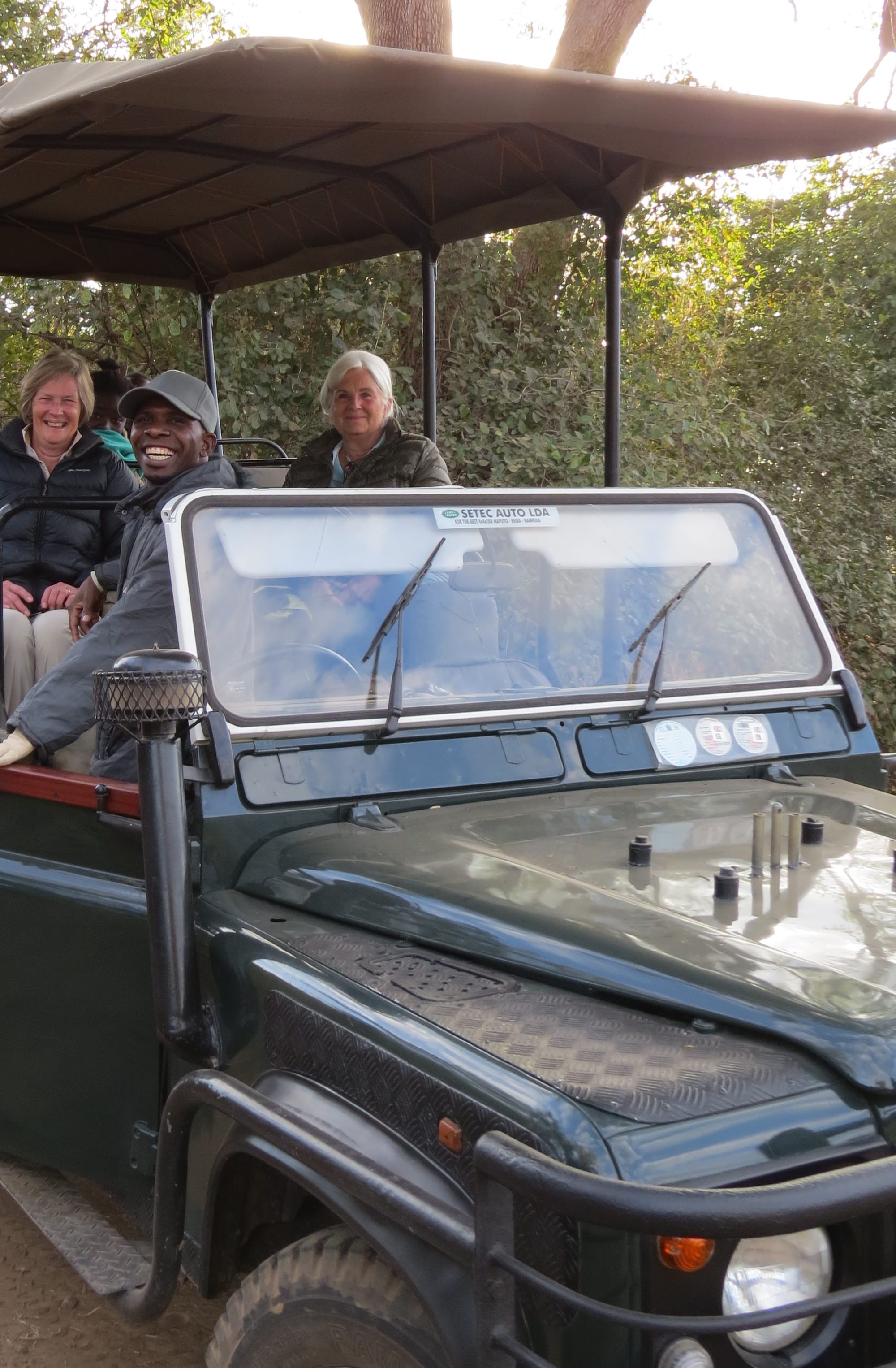 ---
Article written by Luangwa Wildlife Magazine editor-in-chief and wildlife journalist Mahina Mahina Allkemya Zulu. Pictures taken by Kelvin Zulu, Luangwa Wildlife Magazine photographer and expert safari guide. Contributions (articles and/or pictures) are welcome and can be sent to info@luangwawildlife.com. For advertising enquiries, email us at advertising@luangwawildlife.com.