Here are some simple tips which you can apply to get a better hang of your camera and have a better idea as to what to expect when taking pictures on safari:
1/ Practice at home before your trip
Before your trip, practise shooting a far-away subject, a bird in flight, take portraits of your pet, or of your kids running and playing, of the view from your nearest mountain or to the local beach the key is to get to know your camera and what settings to use according to what type of shot you are taking.
2/ Choose your favourite tools: digital or print?
You want to try to take shots the right size without wasting memory/film. Think about how you will use your pictures later. If you think you might want to print a few of your shots, you need to take photos of around 500 x 500 pixels as a bare minimum. The higher the quality the better, but if you simply want to create a slide show for your family or share images on social medias you can take lower quality pictures.
3/ Editing
So many editing tools are available on the market now. And while editing doesn't replace taking a good photograph, it can certainly enhance your photographs or it can simply be another way to enjoy your pictures. Photoshop remains a favourite but for amateurs we recommend other softwares such as Serif Affinity Photo, Google's Picasa, Apple's Photos or Fotor are also great photo editing choices. Apple store and Play store also offer awesome editing apps, such as the Enlight App (iphone) for example.
4/ What type of camera for who?
If you have children aged under four years old, you might want to get them a little camera with good chunky grips on either side. For the five to eight year olds, you can opt for an inexpensive "point and shoot" such as Coolpix by by Nikon, Polaroid, or Fujifilm (Instax) for instance.
Nowadays, pre-teens love to take pictures and although they may want to use their phones, for those who have developed a passion for photography, parents will find interesting to invest in a high quality lens.
For teenagers or adults who have a real interest in photography, you could get them (or yourself) a DSLR (a digital single lens reflex camera). DSLR's are easier to use, react faster and offer more options to take photographs in lower light. For wildlife photography, a 300mm telephoto lens is essential.
Another fantastic option is to go for a compact with a big superzoom lens such as Canon's SX720 or Panasonic's TZ80. These are also great to take videos during your safari!
During your safari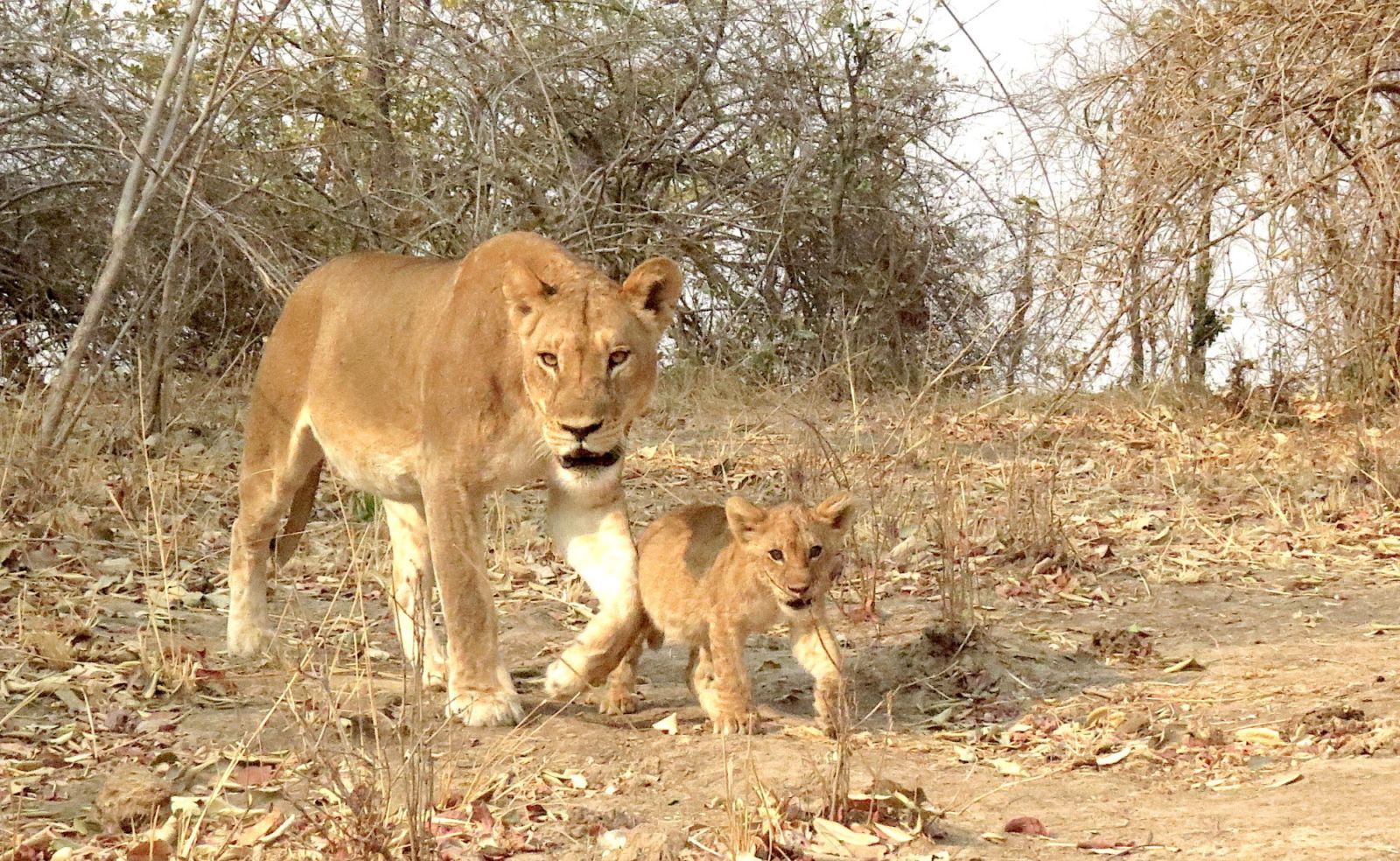 - Look for the best light
The best hours to photograph African wildlife are at sunrise and sunset as you get that golden gleam on your subjects. This is also the best time for game viewing so you have a high chance of being able to take amazing pictures! Remember even dust, clouds, and wind can be used to enhance your pictures and make them more dramatic.
- Mind movements
Use your shutter speed to control your subject's movements. If you want to freeze a picture, or droplets of water around your subject for example, raise your shutter speed to 1000. The higher your shutter speed is the less light you will have though, so this is great to take action shots in broad daylight. Another effect would be to keep the head of the moving animal sharp while making the rest of the body blurry.
- Stability - bean bags are a must for big lenses
Use a tripod or bean bag to shoot a still subject or at a distance with your 300mm lens. We have beanbags available on request!
- Angles
Get down, or up, to take pictures of the animals at eye-level for more personal shots or portraits. Focus on the animal's eye if you can.
- Use composition to take unique shots
Use the rule of third to create nice, aesthetic photos. Imagine that your picture is split by lines horizontally and vertically and align points of interest with the intersections of these lines. This will give you a more balanced, natural photo.
- Don't forget the landscapes
Use the focal point and find ways to lead the viewer to it. Say you use a tree trunk or a river and that leads to a particular rock.
- And the people
Always ask permissions to take pictures of local people. They are usually really keen to be on film, especially if you show them the pictures you have taken, but some might not be interested and be offended by it. For pictures of children, ask an adult nearby (parent, professor etc) for permission.
What to do with your photos once back home?
A great way to enjoy your pictures back home is to have them printed in a Photo book! There are plenty of available options online that will let you choose and compile your own book. You can even add pictures of yourself and personal messages if you wish to make this a gift for family members and friends. Others might choose to put them all together in a movie and you can find a wide array of free (or Lite versions), simple to use, video making software such as Filmmora. You can also choose to enter photography competitions and perhaps win a prize or post them on your own travel blog!
---
Article written by Luangwa Wildlife Magazine editor-in-chief and wildlife journalist Mahina Mahina Allkemya Zulu. Pictures: www.pixabay.com and Kelvin Zulu, Luangwa Wildlife Magazine photographer and expert safari guide. Contributions (articles and/or pictures) are welcome and can be sent to info@luangwawildlife.com. For advertising enquiries, email us at advertising@luangwawildlife.com.