A low growl startles me awake. Our dog, Yuki, has her head stuck out the window. She is seeing something. I wake up my husband, Kelvin, a safari guide, and we both tip toe to the window. I pull Yuki back gently and we both peer outside. Under the moonlight we make out the shape of an owl on the ground by the little puddle of water that our overflowing tank had made a few hours ago. "Look to your left!" Kelvin whispers.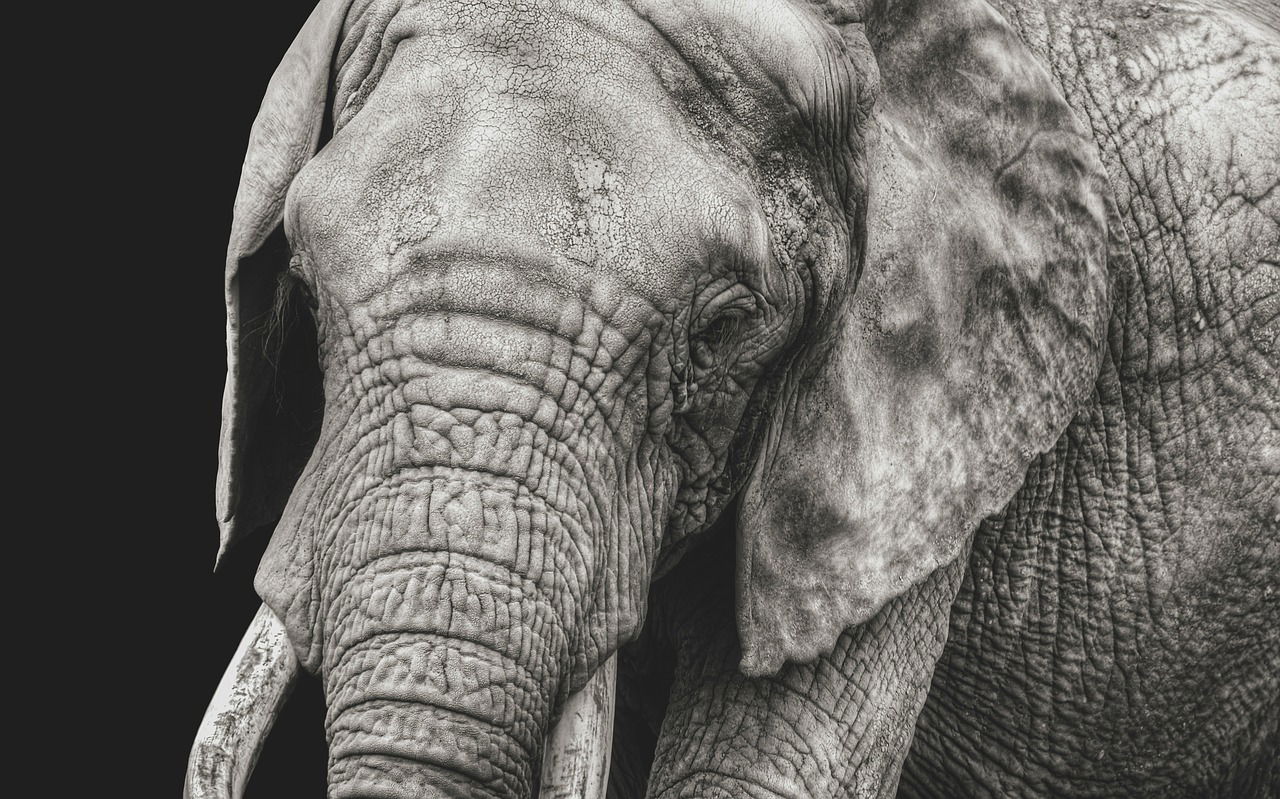 I turn my head around and watch in awe as a huge shadow reveals itself under the glow of our security light. An elephant is silently and slowly walking just a few metres from our house! We listen to the peaceful sounds of this huge, gentle creature munching lazily on various branches. The owl makes a hoot-hoot sound. In the distance, a hyena's "whoops". Kelvin also points out the unmistakable grunting of a leopard nearby. After a few minutes we head back to bed, the sounds of nature and wild animals lulling us both back to sleep. "How I love Africa!", I think before sleep overtakes me.
There is nothing more magical than living in the wilderness, if you ask me. Knowing that wild, possibly dangerous animals, are roaming freely around our property or "backyard" is simply thrilling but also gives me a sense of freedom and complete peace I had never felt anywhere else.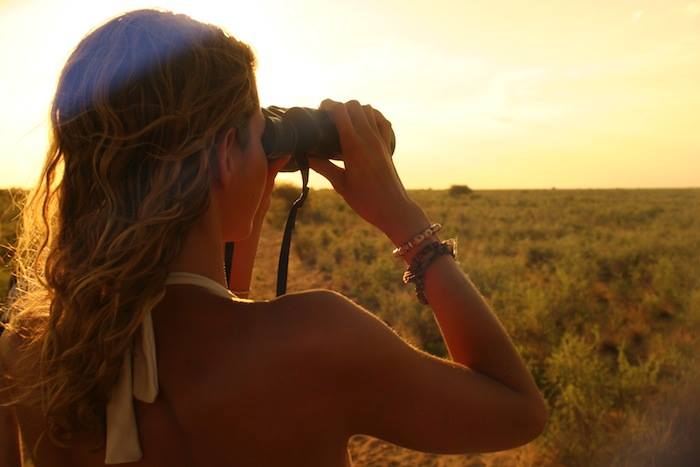 I remember as a little girl waking up in the morning in my little home in Tahiti, a gorgeous island of the Pacific Ocean, and before even having breakfast watching the Lion King. Every time I would be totally engrossed in the songs and colours and all the wild animals wandering on Simba's land. Years later, while at university, I would play these songs over and over again before class, every single day.
When I decided to be a wildlife journalist, Africa was of course the first destination on my mind. I devoured books, both fiction and non-fiction, about this mysteriously appealing continent. The conservation stories, the culture, the animals and the feeling that almost every author who have been "bitten by the African bug" all seem to have in common, enticed me to learn more and more about it. I simply couldn't get enough.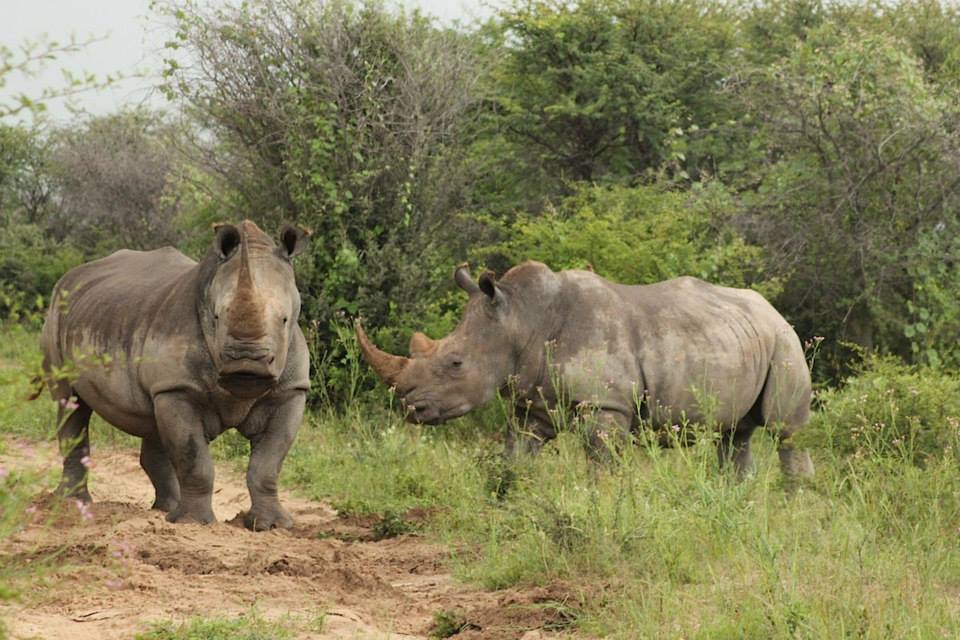 Africa simply fascinated me. I will never forget the incredible feeling of being "home" that I felt the first time I set foot in the bush. I had been travelling to Botswana, to write articles about various conservation projects and, as I did my very first game drive, that was it.
The smell, the feel of being in an open vehicle breathing in the Kalahari Desert pure, salty air, the stunning landscapes alive with animals, including Zebra, Wildebeest, Eland, countless birds and even wild white rhinos literally took my breath away. I simply knew that I couldn't leave this place.
After an extended six months in Botswana, work permits being difficult to get, I regretfully had to leave the country. As I boarded on the little plane in Maun that would take me to South America on another journey, my heart felt like it was being torn apart.
I continued my adventures for another year, heading to incredible, wild places such as Costa Rica, as well as the Pantanal in Brazil, where I was able to see jaguars in the wild pretty much every single day from the little "flotel" located on the river.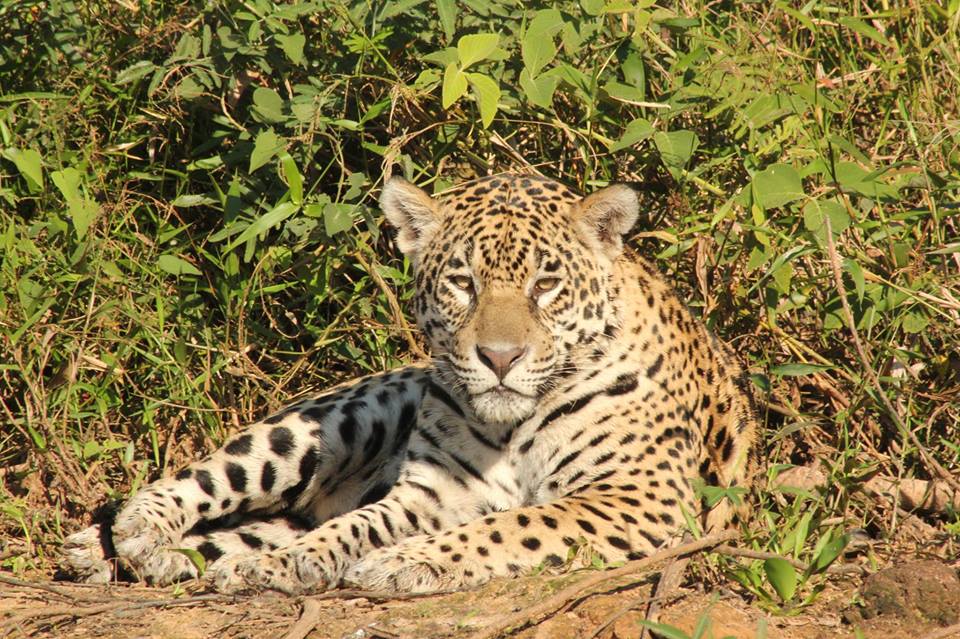 Jaguars had always had a particular appeal to me and seeing them in the wild was an extraordinary experience. However, the pull of Africa never left me, no other country or place could compare. I had to go back.
It took me a full three years to find another opportunity to travel to the continent I had fallen in love with again. This time fate took me to Zambia. As I was packing, the excitement and apprehension I usually felt before going to unknown places filled me. I loved the feeling of starting something new, and giving my life a new direction. I had always followed my intuitions and my dreams and it had always led me to better and better places. With the unconditional love and full support of my parents, I was on my way again.
I had never heard about Zambia before. I had met a camp owner on my way back from an anti-poaching campaign in South Africa who wanted to open a bushcamp in the Nsefu sector near South Luangwa National Park and was looking for a camp manager. So we set to work, but his camp was taking a long time to build and in the end this opportunity didn't work out.
Despair filled me at the thought of having to leave Africa again. I didn't have enough funds to stay longer there, and needed a work permit. I took a couple of days to look around and asked for a job or volunteer position in various places.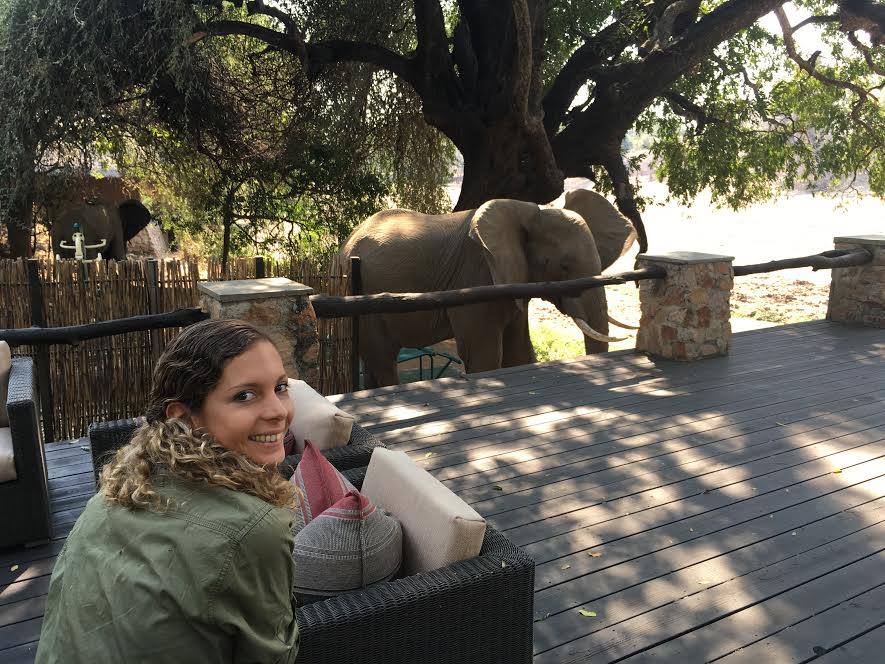 Not having much hope though, I prepared myself to leave. The night before I booked my flight, I wished fervently for something, anything, to show up so that I could stay and live in the bush. Incredibly, it truly is when all hopes seem lost and we refuse to give up that miracles happen.
The very next morning I got a call from the manager of one of the lodges situated inside South Luangwa National Park I had visited the previous day. Interviews and trial periods over, needless to say I was ecstatic when I was offered a position as a guest relations manager there.
Two years down the road, I was loving my job and feeling blessed with the fantastic chance that I had to be in Zambia when my life took another turn again. I fell in love! This time not with the land, but with the most wonderful man I have ever known, who was then my closest friend at the lodge.
A Zambian safari guide, Kelvin shone on my world a bright and brand new light. I became (and still am) captivated by his life, his knowledge of the animals, his Zambian history and his culture. His stories and passion for guiding and genuine, warm, kind, honest personality stole my heart completely.
Although we come from two completely different worlds, the bond we have and the connection we feel for each other is the strongest I had ever felt for anyone before. I realise that when you meet the one you should share your life with, you simply know it. It feels natural and right in every way.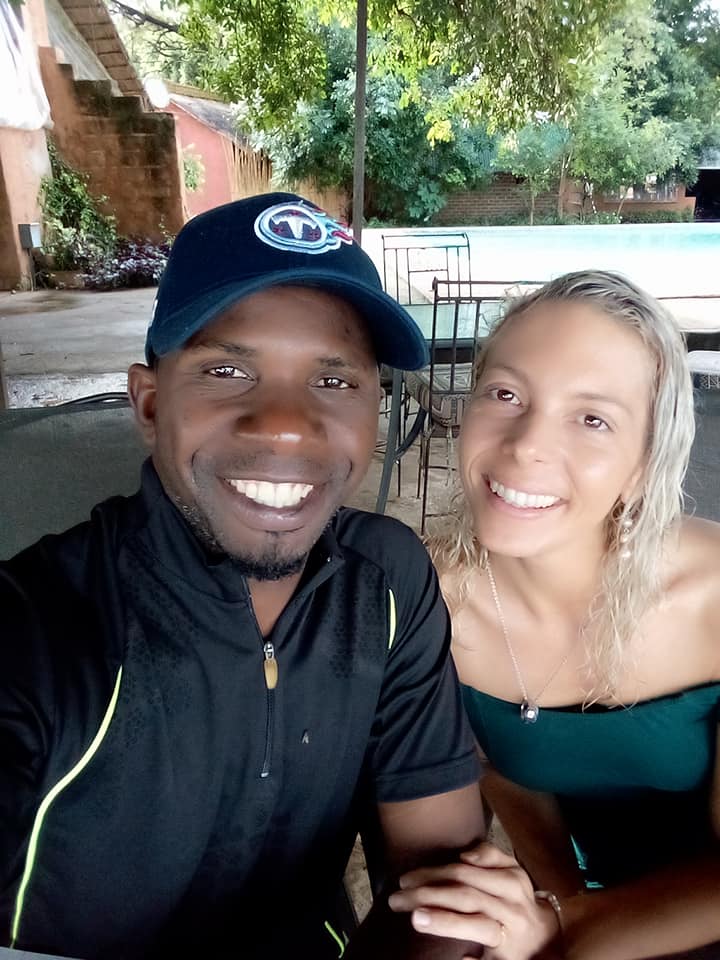 Both soon committed to putting our love first in everything we did, we got engaged, and then married at the nearby city council. Soon after that, we decided to start our own safari business together and have since never been happier, being able to work for ourselves and spend all the time we want together.
Life truly is unexpected and blesses you with more surprises and miracles than one can count, if you follow your heart. The road that took me all the way to where I am today seems almost chaotic really, and was made up of various turns and full of ups and downs, but today making total sense! The feeling that I had had inside me and which I had decided to always act upon most certainly always led me to the right place, at the right time.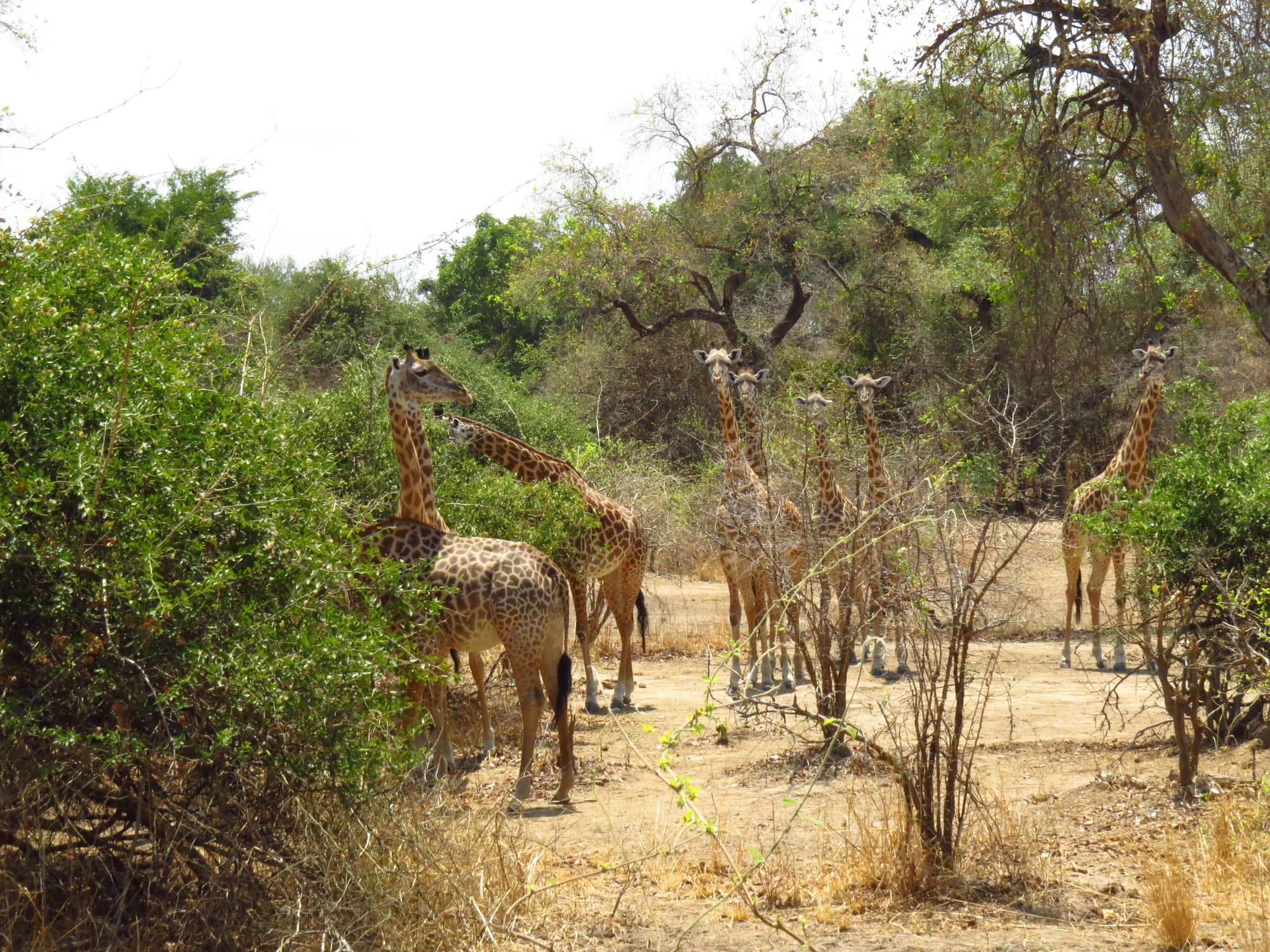 The dry season is now here. Leaves are turning brown, wild fires clear the path for the next generation of plants and animals start gathering closer and closer to the river as water becomes sparse. Elephants, buffalos, giraffes and baboons wander freely around our house.
Dozens of different birds and hundreds of multi-coloured butterflies decorate our garden. In the crisp morning air, a steaming cup of coffee in our hands, Kelvin and I, huddled together, savour the moment, thinking about what miracles today would bring. I simply have never been happier!
---
Article written by Luangwa Wildlife Magazine editor-in-chief and wildlife journalist Mahina Allkymea Zulu. Contributions (articles and/or pictures) are welcome and can be sent to info@luangwawildlife.com. For advertising enquiries, email us at advertising@luangwawildlife.com.